Counting down to TradeCentre: What each NHL team needs
With six weeks to go until the NHL's 2017 Trade Deadline, TSN Hockey Reporter Frank Seravalli offers an early look at each team's needs, wants and wishes.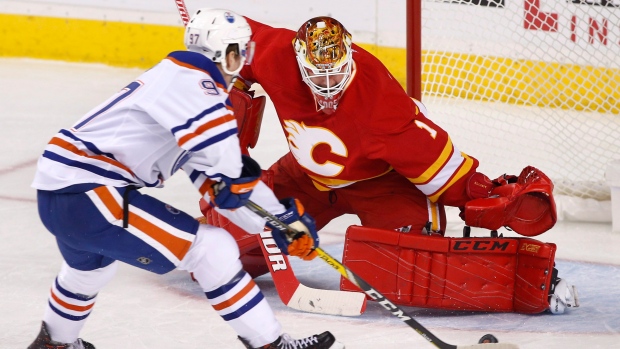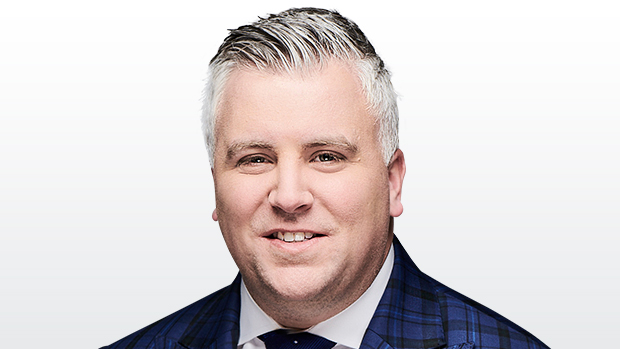 With six weeks to go until the NHL's 2017 Trade Deadline, here's an early look at each team's needs, wants and wishes:
ANAHEIM
Top priority: Bottom-six forward
Scoop: The Ducks remain top heavy on offence, both in production and pay. They could use more production out of their third and fourth lines. The question is: At what cost? Anaheim is tapped on the salary cap, already short of draft picks, and probably doesn't want to tinker too much.
ARIZONA
Top priority: Accumulate assets
Scoop: It's another lost season in the desert, with the Coyotes bottom-feeding for ping-pong balls again. Arizona has no shortage of moveable rentals - Michael Stone, Martin Hanzal, Radim Vrbata, and Shane Doan - but it also might be time to cut bait with younger players who no longer fit the mould, like Anthony Duclair.
BOSTON
Top priority: Top-four defenceman
Scoop: The Bruins have remained in the hunt despite re-tooling on the fly. Brandon Carlo, 20, has provided a shot in the arm - but the team still needs to find another top-four defender to help eventually phase out Zdeno Chara, who is playing one minute fewer per night this season.
BUFFALO
Top priority: Future assets
Scoop: GM Tim Murray has been one of the trade deadline's biggest sellers over the past few years and he likely will be again this season. Buffalo has extra second and third-round picks this June to show for it. They can probably add to that total with pending UFAs Cody Franson and Brian Gionta. Maybe another team can rehab pending RFA Zemgus Girgensons into the 30-point scorer he was two seasons ago.
CALGARY
Top priority: Second-line centre
Scoop: Chad Johnson has settled the Flames in goal. Scoring hasn't been an issue and getting Troy Brouwer back when his broken finger heals will be like a trade deadline acquisition in itself. The Flames could still use help on the back end. The drop-off from No. 3 to No. 4 on the blueline is substantial. The best-case scenario would be to acquire a second-pairing player who could take some of the workload off Dennis Wideman's plate.
CAROLINA
Top priority: Lurk in the weeds
Scoop: Few teams have quietly made more shrewd moves, like eating Bryan Bickell's cap hit to nab Teuvo Teravainen, something the 'Canes will aim to continue to do leading up to the deadline. Outside of Cam Ward, they only have four contributors on the wrong side of 30. Carolina is stalking the standings, currently eighth in points percentage in the East, and inching closer to breaking the league's second-longest playoff drought at eight years.
CHICAGO
Top priority: Top line left winger
Scoop: So far, Chicago has featured a rotating cast on Jonathan Toews' left wing at even-strength: Vinny Hinostroza (26 per cent of total ice time), Ryan Hartman (21) and Artemi Panarin (20). The cast was more talented last season: Andrew Shaw (40 per cent), Teuvo Teravainen (23) and Andrew Ladd (12). Chicago couldn't afford to keep any of those players. It could be a big reason why Toews, who is tied for 156th in NHL scoring with 22 points, is off to a slow start. Bet on GM Stan Bowman finding Toews some veteran help, like he did by grabbing Ladd last February.
COLORADO
Top priority: Tear it down
Scoop: There is something wrong with the young Avalanche core and GM Joe Sakic is on a quest to find it. Just about everyone outside of Nathan MacKinnon, Mikko Rantanen and elite prospect Tyson Jost are available. The Avs will have competition in Arizona for the most ping-pong balls to grab No. 1 ranked prospect Nolan Patrick.
COLUMBUS
Top priority: Backup goaltender
Scoop: Scott Hartnell and comeback player of the year candidate Sam Gagner highlight Columbus' depth. What the Blue Jackets really could use is an experienced, proven backup netminder. You wouldn't want an untimely injury to Sergei Bobrovsky to derail a franchise-best season. Curtis McElhinney lost the trust of the coaching staff, but they can do better. It's a buyer's market right now with so many goalies available.
DALLAS
Top priority: Ace penalty killer
Scoop: With a .901 team save percentage, it's no secret the Stars desperately need starting-quality goaltending. But maybe what they really need is an overhaul to their penalty kill. They allow just 1.6 goals-per-game at even-strength (tied for eighth), but their 29th-ranked penalty kill gives up nearly a goal per game. The goaltender is supposed to be your best penalty killer, but that isn't all on the goalies.
DETROIT
Top priority: Shed salary
Scoop: The lights are likely to go down at Joe Louis Arena for the final time this spring without a Stanley Cup playoff appearance for the first time since 1990. Detroit already has $68 million committed for next season, plus they need to re-sign RFAs Tomas Tatar and Andreas Athanasiou. Keeping Thomas Vanek not only doesn't help the long-term future but complicates the cap crunch.
EDMONTON
Top priority: Right-shooting PP specialist
Scoop: The Oil could use depth at right wing, but they really crave a right-shooting power-play specialist on defence to sync-up with Connor McDavid and Co. Kevin Shattenkirk would fit the bill perfectly. He wasn't willing to sign long-term with the Oilers last year when the Blues gave Edmonton permission to talk turkey, but with a new building and the team on the rise, he might be worth a conditional first-round pick to try and convince him during a home-heavy March schedule and a taste of the playoffs.
FLORIDA
Top priority: Defence with an edge
Scoop: The knock on the Panthers is that they're too easy to play against. The mistake was trading away Erik Gudbranson and Dmitry Kulikov, two guys who can lay the lumber, right as Willie Mitchell was forced to retire. Back in the saddle after some time in front-office exile, Dale Tallon has a few weeks to right those wrongs, while Jonathan Huberdeau, Aleksander Barkov and Nick Bjugstad work their way back to full health.
LAS VEGAS
Top priority: Find a coach
Scoop: On March 1, while the rest of the league scampers on deadline day, Bill Foley will wire the final installment of a total $500 million expansion fee to the NHL. That will officially welcome Vegas to the NHL, allowing GM George McPhee to begin signing college free agents, as well as his search to find the franchise's first coach.
LOS ANGELES
Top priority: Anyone to help Jeff Carter
Scoop: Stop us if you've heard this before: the Kings are in the market for more scoring punch. Or, better yet, anyone who can keep up with Carter. He has 15 more points than his next closest teammate, who happens to be defenceman Alec Martinez. With dark clouds looming in the near future, the Kings might as well try and take another run - because they don't have much on the way in the pipeline.
MINNESOTA
Top priority: Bottom-six forward
Scoop: GM Chuck Fletcher has said he isn't interested in trading any of his young defencemen, but with the Wild virtually guaranteed to lose one in the expansion draft anyway, now might be the time to load up. Adding a potentially transformative, non-rental depth piece to an already potent mix might go a long way in May in a wide-open West.
MONTREAL
Top priority: Scoring centre with size
Scoop: Phillip Danault impressed on the top line in the absence of Alex Galchenyuk, but the Canadiens are better suited with Danault playing in the bottom six over the long haul. Tomas Plekanec's drop-off in production solidifies their need at centre - particularly for a player with size. The Canadiens are one of the speediest teams in the NHL, but they aren't big. Arizona's 6-foot-6 centre Martin Hanzal would be an ideal rental option. Plus, it's hard to imagine general manager Marc Bergevin not at least inquiring about the availability of Colorado's Matt Duchene, though a deal of that magnitude would be unlikely in-season.
NASHVILLE
Top priority: Healthy lineup
Scoop: It's tough to make a run up the standings when two of the top blueliners in the NHL are missing from your lineup. P.K. Subban and Roman Josi also happen to drive a lot of Nashville's offence. The good news is that the Preds have scored more than they've allowed - and that it's still early.
NEW JERSEY
Top priority: Sell, sell, sell
Scoop: The Devils aren't likely to squeak into the playoffs, but GM Ray Shero has enough ammunition (and cap space) to both move pending UFAs to contenders (Kyle Quincey, Vern Fiddler, P.A. Parenteau) and eat problem contracts from other teams in exchange for draft picks. They're bound to hit on a few of those extra second-round picks, particularly in what sets up to be a more balanced 2017 draft.
N.Y. ISLANDERS
Top priority: Line chemistry
Scoop: Yes, the Islanders miss the scoring touch of Kyle Okposo and Frans Nielsen, but what they miss more than anything is the chemistry they established, particularly Okposo with John Tavares. The Isles may wind up selling off pieces, but Doug Weight - or a new bench boss - will be given a shot first to find combinations that Jack Capuano could not.
N.Y. RANGERS
Top priority: Confidence in net
Scoop: The Rangers are facing a crisis in goaltending confidence, something Broadway hasn't felt in the 11 years since Henrik Lundqvist took over as a rookie. Lundqvist has a startling .902 save percentage at the halfway mark. King Hank may well rebound, but this is an uneasy feeling - even for a team with five forwards who have scored at least 30 points.
OTTAWA
Top priority: Top-line left winger
Scoop: The Senators would love to find a left winger with a scoring touch to plug alongside Kyle Turris, who could also hopefully bring Bobby Ryan back to life. Clarke MacArthur is working to return from his fourth concussion in 18 months, but still has not been cleared to play. What would the Senators be willing to give up if MacArthur remains sidelined? Curtis Lazar and Nick Paul haven't panned out and could use a fresh start, but they aren't going to fetch a top player. Would this be the year the Sens consider moving their first-round pick? It might make sense for the right opportunity.
PHILADELPHIA
Top priority: Goaltending stability
Scoop: Death, taxes, and Flyers goaltending woes. The Flyers will exit their bye week 30th in save percentage (.892). Both Steve Mason and Michal Neuvirth are pending UFAs, allowing GM Ron Hextall creative reign, but Anthony Stolarz, Carter Hart and Philly's three other goalie prospects need time.
PITTSBURGH
Top priority: Depth defencemen
Scoop: There aren't many holes on the defending Stanley Cup champs. But recent injuries to Kris Letang and Brian Dumoulin show that Pittsburgh could use a steady No. 6 or No. 7 defenceman, with David Warsofsky, Derrick Pouliot and Chad Ruhwedel frequently riding the Wilkes-Barre shuttle.
ST. LOUIS
Top priority: Walking the tightrope
Scoop: The Blues gambled last year and let David Backes and Troy Brouwer walk for nothing on July 1. They need to get something before Kevin Shattenkirk does the same. The difficulty is in finding a fit that won't do a disservice to the Blues' current crop, even if they aren't as strong as in years past.
SAN JOSE
Top priority: Stay the course
Scoop: Yes, Joe Thornton and Patrick Marleau are pending UFAs, but they aren't going anywhere. Not with another deep Stanley Cup playoff run possibly on tap. The Sharks aren't expected to be very active at the deadline. They could use a depth defender, but San Jose is short on draft picks and cap space. Plus, getting Tomas Hertl back in a month will be like a deadline acquisition in itself.
TAMPA BAY
Top priority: Healthy lineup
Scoop: No Steven Stamkos, no Ryan Callahan, no lineup consistency. Tampa Bay has lost 137 man-games due to injury this season, more than any other team in the league. Tyler Johnson and Alex Killorn are the only two Bolts to play all of the first 46 games. Stamkos could return in mid-March from a lateral meniscus tear in his right knee, but the Lightning need to hang in the race until then.

TORONTO
Top priority: Stick to the Shanaplan
Scoop: Even with all of the playoff talk, it won't be hard for the Maple Leafs' brass to stay the course. They don't want to just make the playoffs, they want to make it every year from here on and be a Stanley Cup contender. Only a handful of trades now - like shoring up the blueline with a top-four defenceman - would pay dividends for both now and the future. That's why the Leafs are likely to hang onto James van Riemsdyk, Kasperi Kapanen and others.
VANCOUVER
Top priority: Scoring winger
Scoop: GM Jim Benning says the Canucks will be neither buyers nor sellers at the deadline. His one wish at the beginning of the season was to add scoring on the wing and that remains true at the midpoint. One option may be to acquire a player or two to audition in the final 20-25 games to judge a fit for next season, like the Oilers did last year with Pat Maroon. Vancouver could also use to stockpile draft picks - with only five in the cupboard for June's draft.

WASHINGTON
Top priority: Ride the wave
Scoop: Last year, the Capitals added Mike Richards, Daniel Winnik and Mike Weber - when maybe they didn't need to add anyone at all. The Caps have been healthy this year and this well-oiled machine is trending to the top of the Metropolitan again. Don't bleep with happy.

WINNIPEG
Top priority: Expansion draft protection
Scoop: The Jets will be well positioned on forward and defence once Tyler Myers returns. What GM Kevin Cheveldayoff could do is find a new home for Mathieu Perreault and get a return (however small) now for a player they'd likely lose in June's expansion draft for nothing. That would likely steer Las Vegas into selecting either Michael Hutchinson or Joel Armia, and take Perreault's new four-year deal off the table before it even begins.

Contact Frank Seravalli on Twitter: @frank_seravalli