Cowboys part ways with OC Linehan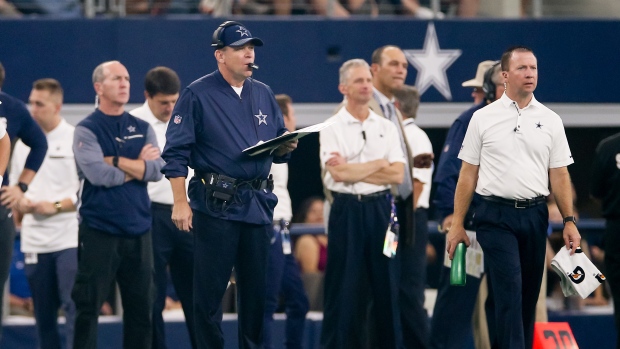 The Dallas Cowboys are making a change on offence.
The club announced the firing of offensive coordinator Scott Linehan on Friday.
"This was not an easy decision because of how highly we regard Scott Linehan as a football coach and as a person," head coach Jason Garrett said in a statement. "He and I had some really positive, substantive and open discussions which took place in the latter part of this week, and we ultimately agreed that it would be in the best interest of all of the parties involved if we were to make a change at this position."
Linehan, 55, had been with the Cowboys since 2014 and has served as its OC since 2015.
After Linehan led a high-octane attack in 2016 that saw the team finish fifth in both total offence and scoring offence, the last two seasons have seen a significant downturn.
The Cowboys finished the season ranked 22nd in both total offence and scoring offence, averaging 21.2 points a game.
The Cowboys ended their season at 10-6, atop the NFC East. They defeated the Seattle Seahawks, 24-22, in the wild-card round before falling to the Los Angeles Rams, 30-22, in last Saturday's NFC Divisional playoff game.