Coyotes acquire Bolland, Crouse for picks
The Arizona Coyotes have acquired forward Dave Bolland and prospect Lawson Crouse from the Florida Panthers in exchange for a second and third round pick in 2017.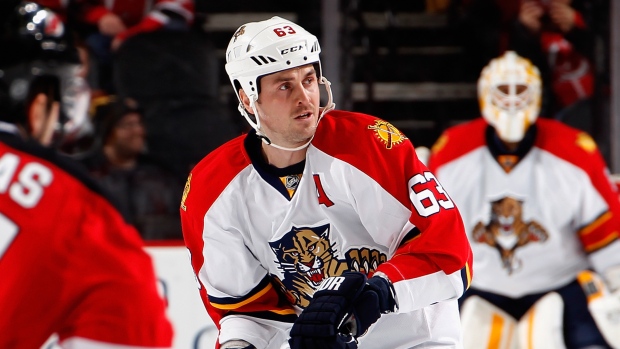 GLENDALE, Ariz. — The Arizona Coyotes have acquired prospect Lawson Crouse and veteran Dave Bolland's contract from the Florida Panthers for two draft picks.
Arizona sent a 2017 third-round pick and a conditional 2018 second-rounder that could become another 2017 third to Florida. The Coyotes are taking on the final three years of the injured Bolland's deal to pick up Crouse, the 11th pick in the 2015 draft.
Nagging injuries limited Bolland to 25 games last season, and the 30-year-old forward has three years left on his deal at a salary-cap hit of $5.5 million, the reason the Panthers made the deal.
Arizona general manager John Chayka said Bolland isn't expected to play for the foreseeable future and could be placed on long-term injured reserve. Chayka said Bolland had to be included in the trade to make it work.
Crouse, 19, is a 6-foot-4 left winger who could make his NHL debut this fall.
"Obviously, I think it's a very good opportunity for myself to come into camp this year and show them what I'm made of," he said in a conference call, "and they made a good decision by reaching out and trading for me."
Chayka said he believes Crouse is close to being NHL-ready.
"I think he's physically ready. I think he's mentally ready," Chayka said. "What it really comes down to is the old cliche ... you come to camp and you earn your spot."
There is a crowd of veterans at the position but Crouse said he's prepared to go for it.
"All season long and all summer long I've been building toward making the NHL this year," he said. "This off-season's been very intense. I'm doing whatever I can to be part of the NHL."
Crouse, a teammate of young Coyotes Max Domi and Anthony Duclair on the Canadian world junior team, called himself "a competitive guy."
"I love to win," he said. "I'm going to do whatever it takes to make that team. However they want me to play, that's the way I'm going to play. For me, that's doing the little things right and being a good team guy."
Crouse adds to an imposing list of young players in the Coyotes organization.
"Taking a broader look at our prospect pool, if there was one area we could improve upon it was adding a power forward of Lawson's ability," Chayka said.
He called the young Canadian "a guy that's rare to find, difficult to obtain."
Panthers assistant general manager Eric Joyce said it was "incredibly hard to give up a good, young player,"
"Every hockey trade you try to make, it has to be beneficial for your team in some way and also the team that you're dealing with," Joyce said. "And they coveted Lawson and what he brought to their stable of prospects. They were pretty adamant. We tried a lot of different ways to work around trading Lawson, but they were pretty adamant that he was the centerpiece of any deal that would help us alleviate Dave's cap hit."