Coyotes acquire Emil Pettersson from Preds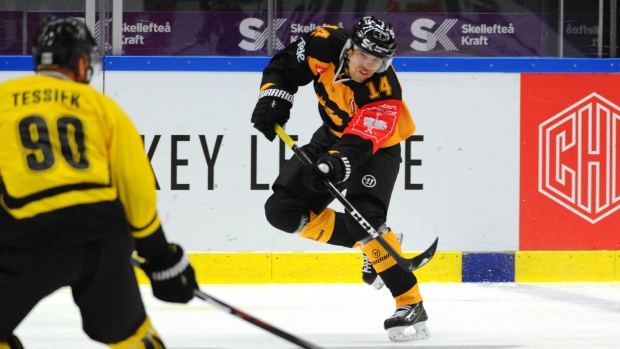 The Arizona Coyotes acquired forward Emil Pettersson from the Nashville Predators on Friday in exchange for forwards Laurent Dauphin and Adam Helewka.
Pettersson, the older brother of Vancouver Canucks star Elias Pettersson, has 11 goals and 33 points in 49 games with the AHL's Milwaukee Admirals this season. He joined the Predators as a sixth-round pick in the 2013 NHL draft.
Dauphin, a 2013 second-round pick of the Coyotes, has six goals and 20 points in 34 games with the AHL's Tucson Roadrunners this season. He appeared in 35 games with the Coyotes over the past four seasons, posting three goals and four points.
Helewka, a fourth-round pick of the San Jose Sharks in 2015, has 13 goals and 31 points in 41 games with the Roadrunners this season.