Coyotes get closer to cap floor by helping out Flyers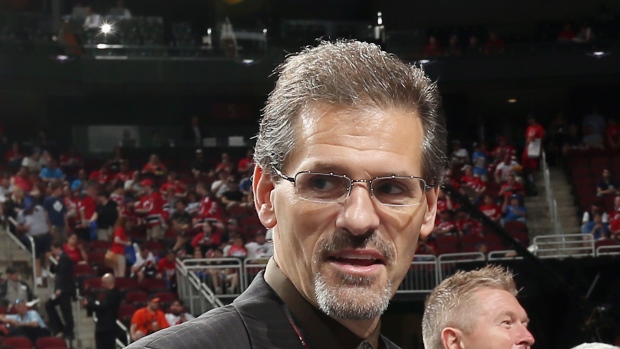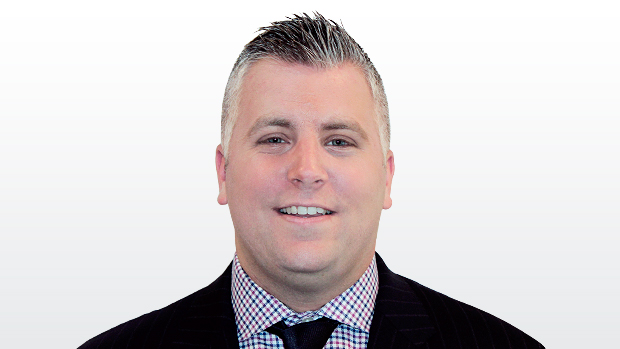 SUNRISE, Fla. — Coyotes general manager Don Maloney swore in Las Vegas earlier in the week he wouldn't have any trouble to getting to the league's salary cap floor.
"It won't be hard," Maloney said, almost winking. "We're not going to go into next season with 12 entry-level players, I can tell you that."
In one fell swoop on Saturday, he got Arizona closer to minimum $52.8 million spending threshold and lessened the burden of the Philadelphia Flyers at the same time.
The Coyotes acquired defenceman Nick Grossmann and the contract of Chris Pronger in exchange for forward Sam Gagner and a conditional draft pick. Arizona will have the option of sending a fourth-round pick in 2016 or a third-round pick in 2017.
Flyers general manager Ron Hextall confirmed he was required to ask Pronger, who has been employed by the NHL for nearly a year in the Department of Player Safety, to waive his no-movement clause.
"Chris was great about it," Hextall said. "He's actually told us a few times that he'd be willing to move it."
NHL deputy commissioner Bill Daly told TSN the league consulted on and approved the trade.
"We consulted with the league a year ago and they instructed us at that time that he was a player, so we could trade him if something came up," Hextall said.
The creative structure of the deal is similar to the cap savings brokered by Columbus and Toronto last season in a straight-up trade of David Clarkson for Nathan Horton. Horton hadn't played a game since April 9, 2014, his career likely over due to debilitating back injury.
Pronger hasn't skated since Nov. 19, 2011, in Winnipeg due to post-concussion symptoms. He is likely to be announced as a first-ballot Hockey Hall of Fame inductee on Monday afternoon.
The Flyers are expected to buy out Gagner. Hextall dodged comment on the possibility, but did Gagner no favors in confirming his status with the team.
Gagner, 25, netted 41 points last season but is due $5 million in salary. His cap hit to the Flyers is $3.3 million, according to Hextall, with Tampa Bay actually picking up the other half.
"He's a skill player," Hextall said. "I think there's been some inconsistencies in his play over the years, but he brings a high level of skill. We'll make that decision and other decisions we have to make here. It could be a combination of a few things. I really don't have an answer for you and I don't want to speak before I have all the information in front of me."
Gagner's buyout would cost $633,333 this season and $833,333 next season for the Flyers. That would also impact the Tampa Bay Lightning, without any say in the matter, because they retained salary on Gagner's deal. For instance, if the Flyers buy out Gagner, Tampa Bay would now have Gagner on their cap for each of the next two seasons instead just this one.
In essence, the Flyers were able to shed the cap hits of Pronger ($4.94 million) and Grossmann ($3.5 million) for a total cap penalty of just $633,333 if Gagner is bought out. Pronger, of course, was added to the long-term injury list each season, but his contract provides the Flyers with increased summer flexibility.
The Flyers could sign Jakub Voracek to a long-term extension beginning on July 1. They could also take a run at a restricted free agent offer sheet or even a larger hockey trade. Teams are permitted to exceed the salary cap by 10 per cent in the summer, but for the Flyers, that included Pronger's deal even if it moved to the LTIR category in October.
For Arizona, Maloney was able to add a veteran presence in Grossmann who is already familiar with Dave Tippett. He played for Tippett in Dallas.
Plus, they will have to spend very few real dollars - $575,000 each of the next two seasons - to receive the benefit of Pronger's humongous cap hit. They will still need to spend approximately $13 million between now and the beginning of the season just to be cap compliant.
"It's a big one for us," Hextall said. "It's the type of deal that works for both teams. It certainly gets us going in the right direction. Make no mistake, we're still up against it. This doesn't get us out of the problems, but we're closer, and we'll see what we can do moving forward here.
Frank Seravalli joins TSN.cathis week from the Philadelphia Daily News, where he covered the Flyers for six seasons. He can be reached at frank.seravalli@bellmedia.ca.