Coyotes: Not trading Ekman-Larsson for No. 1 pick
As Don Maloney was sent packing today, Coyotes president and CEO Anthony LaBlanc said it was "pure fantasy" that Maloney and owners clashed over trading Oliver Ekman-Larsson for the No. 1 pick and the right to select Phoenix native Auston Matthews.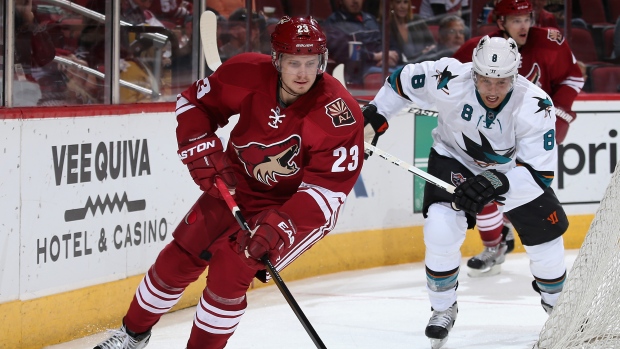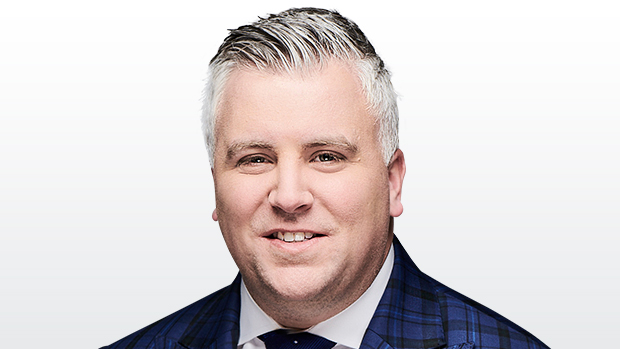 The rumour lingered out there for weeks, then resurfaced again on Monday when the Coyotes fired general manager Don Maloney after nine years on the job.
It went something like: Maloney purportedly clashed with ownership over his willingness to trade All-Star defenceman Oliver Ekman-Larsson in a do-whatever-it-takes package for Phoenix native and likely No. 1 overall pick Auston Matthews.
Coyotes president and CEO Anthony LeBlanc put that notion to rest again on Monday.
"I am mystified at some of the pure fantasy that is written," LeBlanc told reporters. "There is absolutely, 100 per cent no potential that we would trade Oliver Ekman-Larsson for the draft pick. It's just not going to happen.
"I have seen it written out of Canada. Please stop whatever you're drinking, whatever you're smoking."
Rather, LeBlanc explained, Coyotes ownership decided to cut Maloney loose because of a "difference in philosophy." He said the ownership is seeking more "collaboration, communication and the modernization of our entire processes."
Coach Dave Tippett is expected to have an increased say in hockey personnel decisions. LeBlanc's reference to "modernization" was a nod to ownership's interest in analytics, which was piqued with the hiring of 26-year-old assistant GM John Chayka last year.
Maloney, 57, was the sixth-longest tenured manager in the NHL. He survived a long bankruptcy saga, including three ownership changes and the difficulty of having to answer to the league for player personnel decisions while the NHL kept the club afloat.
Through it all, Maloney did more with less than just about any other GM in the league. He guided the Coyotes to a 326-291-87 record (.586 points percentage) and three playoff appearances, including a trip to the 2010 Western Conference final. He was named the inaugural GM of the Year in 2010 by his peers.
The Coyotes have missed the playoffs in four straight years, but made a 22-point improvement this year and have one of the top-ranked prospect cupboards according to The Hockey News.
"This isn't to say that one (philosophy) is right or wrong. It is simply to say that we have made a decision and we wish to operate in a different manner and under a different overarching philosophy," LeBlanc told reporters. "Not all of it is on Don by any stretch of the imagination. We are not parting on bad terms. He is an absolute professional."
LeBlanc refuted the notion that Maloney was kept to an internal budget. He said Maloney's "track record hasn't been particularly stellar" with regard to "spending money wisely." He pointed out that the Predators, Ducks, Panthers and Islanders all qualified for the playoffs this year spending in the bottom-third of the league. He also expressed concern that the Coyotes will have the necessary salary cap space to retain impact players coming off entry-level contracts.
"There is an absolute difference between spending money and spending money wisely," LeBlanc told reporters. "Money was available to be spent and that was not the reason transactions didn't occur."
LeBlanc rarely mentioned Tippett during the press conference, but said Tippett will "not be the next GM of the franchise." Sources indicated Tippett and Maloney often clashed on philosophy over the years. Tippett seemed to win out, with help from his close connection to Coyotes alternate governor Gary Drummond, who manages hockey operations for the ownership group.
The Coyotes will not hire an interim GM, but expect one to be in place well before June's draft in Buffalo. Assistant GMs Chayka and Chris O'Hearn will handle transactions until then, including whether or not to re-sign Martin Hanzal and at potential new deal for captain Shane Doan. LeBlanc said the Coyotes would be "thrilled" if Doan decided to return.
LeBlanc did not rule out making an internal hire, possibly elevating Chayka to the role. Majority owner Andrew Barroway will have final say in the hiring process, LeBlanc said, but it is clear Tippett will hold sway.
"There's no question that we'll see coach Tippett's advice and input as we go forward with this incredibly important decision," LeBlanc told reporters. "We've learned what it means to be owners over the last three years. We've evolved. We were like giddy school kids when we first took over. This is the first of many announcements that will come in a very busy offseason."
Contact Frank Seravalli on Twitter: @frank_seravalli