Coyotes place F Hinostroza on IR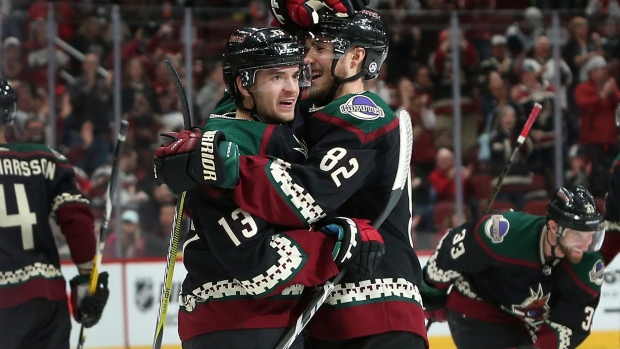 The Arizona Coyotes have placed forward Vinnie Hinostroza on the injured reserve with a lower-body injury. His status is week-to-week.
The injury occured during a game against the Washington Capitals on Thursday.
The 24-year-old has posted four goals and 12 points through 27 games with the Coyotes this season.
Hinostroza becomes the second player on the team to suffer an injury this week. Forward Michael Grabner will also be out indefinitely after taking a stick to the left eye in a game against the St. Louis Blues on Dec. 1.
The Coyotes currently sit 11th in the Western Conference with a 13-12-2 record. Their next game will be on Saturday against the San Jose Sharks at 8 p.m. EST.