Craig's List: Can't go wrong with Puljujarvi, Laine
Auston Matthews remains the top prospect in the latest edition of Craig Button's draft rankings, but the dynamic Finnish wingers look like first-line talents.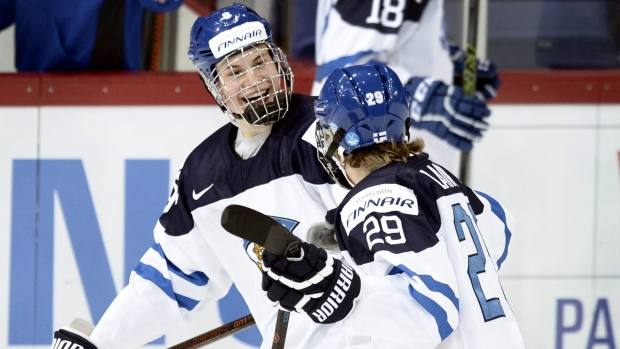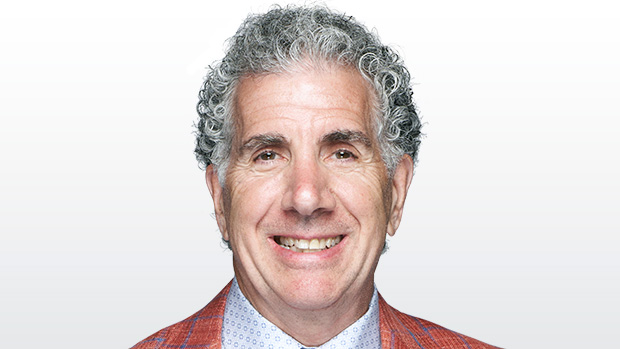 Auston Matthews remains the top prospect in the New Year's edition of Craig's List. While it can be argued that Finnish wingers Jesse Puljujarvi and Patrik Laine were not only Finland's best players at the World Junior Hockey Championships but also the best players of the entire tourney, Matthews is a dominant centre and that position will always get the edge from me when it's close.
Matthews, currently playing for the ZSC Lions of the Swiss National League, is hard to shut down because he can beat you in so many ways with his skill and intelligence. Combined with an indomitable will, I see a player who has a Peter Forsberg-like approach to playing the game.
As for Puljujarvi and Laine, both currently skating in the Finnish Liiga, it's a coin flip for me. Puljujarvi may have a more well-rounded game, whereas Laine may have more flair. I don't know who is the better prospect at this time and may never know with any real confidence, but it's safe to say you can't go wrong with either one of them.
Matthew Tkachuk of the Ontario Hockey League's London Knights has a "whatever it takes" quality to his play that manifests itself in the skill areas or the hard and gritty areas. He makes a team and everybody around him better when he steps on the ice.
Alexander Nylander of the OHL's Mississauga Steelheads is a silky-smooth, skilled player who has a quiet determination to his play and can beat you with his head, hands or feet. Suffice to say, the top five players have the ability and potential to be top-line, point-producing players.
After that, the real work begins for me. Olli Juolevi may have an edge over the next three defencemen, but it's a razor-thin margin at this time, based on what I see as an edge in offensive zone creativity and imagination with the puck. There is much work for me to really assess Jakob Chychrun, Dante Fabbro and Mikhail Sergachyov because I see them as pillar-type defencemen who have the potential to play a significant part on an NHL blueline. It remains a work in progress and will remain so over the course of the next four or five months.
In what has been a dry spell for Minnesota state high school hockey with respect to producing high-end prospects, two players find their way into the top 30 of these rankings. Mitchell Mattson and Riley Tufte are big and skilled and continue to show they could be the first players selected in the first round from the Minnesota high school system since Nick Bjugstad and Brock Nelson in 2010.
CRAIG'S LIST - January Ranking
| RK | PLAYER | TEAM | POS | HT | WT | GP | G | P |
| --- | --- | --- | --- | --- | --- | --- | --- | --- |
| 1 | Auston Matthews | Zurich (Suisse A) | C | 6'1½ | 194 | 28 | 20 | 33 |
| 2 | Jesse Puljujärvi | Karpat (SM-Liiga) | RW | 6'3 ½ | 203 | 32 | 5 | 13 |
| 2 | Patrik Laine | Tappara (SM-Liiga) | RW | 6'4 | 206 | 24 | 8 | 16 |
| 4 | Matthew Tkachuk | London (OHL) | LW | 6'1 | 195 | 30 | 15 | 61 |
| 5 | Alexander Nylander | Mississuaga (OHL) | LW/RW | 6'0 ½ | 179 | 34 | 22 | 50 |
| 6 | Olli Juolevi | London (OHL) | D | 6'2 ½ | 179 | 28 | 4 | 23 |
| 7 | Jakob Chychrun | Sarnia (OHL) | D | 6'2 | 215 | 36 | 5 | 24 |
| 8 | Dante Fabbro | Penticton (BCHL) | D | 6'0 | 189 | 28 | 9 | 44 |
| 9 | Mikhail Sergachyov | Windsor (OHL) | D | 6'2 ½ | 206 | 41 | 12 | 28 |
| 10 | Pierre-Luc Dubois | C. Breton (QMJHL) | LW | 6'2 ½ | 202 | 41 | 26 | 61 |
| 11 | Clayton Keller | USA NTDP (USHL) | C | 5'9 ½ | 168 | 32 | 21 | 63 |
| 12 | Tyson Jost | Penticton (BCHL) | C | 5'11 | 191 | 34 | 26 | 67 |
| 13 | German Rubtsov | Russia U-18 (MHL) | C | 6'2 | 176 | 18 | 9 | 20 |
| 14 | Kieffer Bellows | USA NTDP (USHL) | LW | 6'0 | 196 | 33 | 26 | 44 |
| 15 | Julien Gauthier | Val d'Or (QMJHL) | RW | 6'3 ½ | 225 | 30 | 29 | 37 |
| 16 | Samuel Girard | Shawinigan (QMJHL) | D | 5'9 ½ | 160 | 41 | 6 | 48 |
| 17 | Michael McLeod | Mississuaga (OHL) | C | 6'2 | 188 | 39 | 17 | 45 |
| 18 | Dillon Dube | Kelowna (WHL) | LW | 5'10 | 180 | 35 | 18 | 41 |
| 19 | Jake Bean | Calgary (WHL) | D | 6'0 | 173 | 42 | 15 | 39 |
| 20 | Vitali Abramov | Gatineau (QMJHL) | LW/RW | 5'9 | 172 | 42 | 26 | 62 |
| 21 | Alex DeBrincat | Erie (OHL) | C/RW | 5'7 | 163 | 33 | 34 | 60 |
| 22 | Charlie McAvoy | Boston U (NCAA) | D | 6'0 | 208 | 19 | 1 | 11 |
| 23 | Mitchell Mattson | Grand Rapids | C | 6'4 | 186 | 16 | 13 | 32 |
| 24 | Logan Stanley | Windsor (OHL) | D | 6'7 | 220 | 39 | 3 | 12 |
| 25 | Riley Tufte | Blaine (USHSW) | LW | 6'5 | 205 | 14 | 25 | 44 |
| 26 | Tyler Benson | Vancouver (WHL) | LW | 6'0 | 201 | 28 | 8 | 26 |
| 27 | Will Bitten | Flint (OHL) | C/RW | 5'10 | 167 | 39 | 20 | 43 |
| 28 | Max Jones | London (OHL) | LW | 6'3 | 205 | 34 | 17 | 34 |
| 29 | Taylor Raddysh | Erie (OHL) | RW | 6'2 | 203 | 40 | 15 | 49 |
| 30 | Brett Howden | Moose Jaw (WHL) | C | 6'2 | 193 | 38 | 17 | 36 |
| 31 | Luke Kunin | Wisconsin (NCAA) | C/RW | 6'0 | 193 | 18 | 7 | 15 |
| 32 | Carter Hart | Everett (WHL) | G | 6'0 ½ | 177 | 37 | 1.97 | 0.925 |
| 33 | Markus Niemeläinen | Saginaw (OHL) | D | 6'5 | 189 | 10 | 3 | 7 |
| 34 | Rasmus Asplund | Farjestad (SHL) | C | 5'11 | 176 | 27 | 3 | 5 |
| 35 | Logan Brown | Windsor (OHL) | C | 6'6 | 222 | 33 | 6 | 35 |
| 36 | Cam Dineen | North Bay (OHL) | D | 5'11 | 183 | 39 | 7 | 31 |
| 37 | Sam Steel | Regina (WHL) | C | 5'11 | 177 | 42 | 15 | 42 |
| 38 | Luke Green | Saint John (QMJHL) | D | 6'0 | 189 | 37 | 8 | 22 |
| 39 | Libor Hájek | Saskatoon (WHL) | D | 6'2 | 185 | 41 | 3 | 17 |
| 40 | Nathan Bastian | Mississauga (OHL) | RW | 6'4 | 208 | 38 | 12 | 40 |
| 41 | Brayden Burke | Lethbridge (WHL) | LW | 5'10 | 160 | 42 | 13 | 62 |
| 42 | Cameron Morrison | Youngstown | LW | 6'3 | 205 | 32 | 17 | 34 |
| 43 | Kale Clague | Brandon (WHL) | D | 6'0 | 177 | 42 | 2 | 16 |
| 44 | Janne Kuokkanen | Kärpät (FIN-Jr) | LW | 6'1 | 175 | 30 | 13 | 33 |
| 45 | Vojtěch Budík | Prince Albert (WHL) | D | 6'1 | 189 | 41 | 2 | 9 |
| 46 | Filip Gustavsson | Luleå (SWE-J20) | G | 6'1 ½ | 184 | 10 | 3.3 | 0.883 |
| 47 | Simon Stransky | Prince Albert (WHL) | LW | 5'11 ½ | 171 | 32 | 11 | 33 |
| 48 | Chad Krys | USA NTDP (USHL) | D | 5'11 | 185 | 24 | 1 | 17 |
| 49 | James Greenway | USA NTDP (USHL) | D | 6'5 | 213 | 34 | 2 | 12 |
| 50 | Noah Gregor | Moose Jaw (WHL) | C | 5'11 | 180 | 42 | 17 | 38 |
| 51 | Dylan Wells | Peterborough (OHL) | G | 6'1 ½ | 187 | 18 | 4.36 | 0.882 |
| 52 | Adam Mascherin | Kitchener (OHL) | LW | 5'9 ½ | 206 | 35 | 20 | 49 |
| 53 | Tage Thompson | Connecticut (NCAA) | C | 6'5 | 185 | 21 | 9 | 17 |
| 54 | Maxime Fortier | Halifax (QMJHL) | RW | 5'10 | 177 | 42 | 22 | 50 |
| 55 | Jonathan Dahlén | Timrå IK (SWE-AIs) | C | 5'11 | 176 | 37 | 11 | 18 |
| 56 | Boris Katchouk | S.S. Marie (OHL) | LW | 6'1 | 181 | 38 | 13 | 31 |
| 57 | Pascal Laberge | Victoriaville (QMJHL) | C/RW | 6'1 | 162 | 33 | 13 | 37 |
| 58 | Carl Grundström | Modo (QMJHL) | RW | 6'0 | 194 | 29 | 2 | 7 |
| 59 | Otto Mäkinen | Tappara (FIN-Jr) | C | 6'1 | 178 | 27 | 6 | 16 |
| 60 | Cliff Pu | London (OHL) | C/RW | 6'1 ½ | 192 | 34 | 9 | 19 |
| 61 | Henrik Borgström | HIFK (SM-Liiga Jr) | C | 6'3 ½ | 176 | | | |
| 62 | Vladimir Kuznetsov | A-Bathurst (QMJHL) | LW | 6'2 | 210 | | | |
| 63 | Jesper Bratt | AIK (SWE-AIs) | RW | 5'10 | 171 | | | |
| 64 | Jacob Moverare | HV 71 (SWE-J20) | D | 6'2 ½ | 198 | | | |
| 65 | Tarmo Reunanen | TPS (SM-Liiga Jr) | D | 6'0 | 178 | | | |
| 66 | Jonathan Ang | Peterborough (OHL) | C/RW | 5'11 | 165 | | | |
| 67 | Joey Anderson | USA NTDP (USHL) | RW | 5'11 | 192 | | | |
| 68 | Dmitri Sokolov | Sudbury (OHL) | C | 5'11 | 220 | | | |
| 69 | Otto Somppi | Halifax (QMJHL) | C | 6'1 | 179 | | | |
| 70 | Victor Mete | London (OHL) | D | 5'10 | 174 | | | |
| 71 | Dennis Cholowski | Chilliwack (BCHL) | D | 6'0 | 170 | | | |
| 72 | Aapeli Räsänen | Tappara (FIN-Jr) | C | 6'0 | 196 | | | |
| 73 | Jordan Kyrou | Sarnia (OHL) | C/RW | 6'0 | 178 | | | |
| 74 | Yegor Korshkov | Yaroslavl (KHL) | RW | 6'3 ½ | 178 | | | |
| 75 | Lucas Johansen | Kelowna (WHL) | D | 6'1 | 174 | | | |
| 76 | Keaton Middleton | Saginaw (OHL) | D | 6'5 ½ | 233 | | | |
| 77 | Jacob Cederholm | HV71 (SHL) | D | 6'3 ½ | 187 | | | |
| 78 | Andrew Peeke | Green Bay (USHL) | D | 6'3 | 209 | | | |
| 79 | Ryan Lindgren | USA NTDP (USHL) | D | 5'11 ½ | 198 | | | |
| 80 | Givani Smith | Guelph (OHL) | RW | 6'1 | 194 | | | |
| 81 | David Quenneville | Medicine Hat (WHL) | D | 5'8 | 182 | | | |
| 82 | Linus Weissbach | Frolunda (SWE-J20) | LW | 5'9 | 156 | | | |
| 83 | Linus Lindström | Skelleftea (SWE-J20) | C | 5'11 | 164 | | | |
| 84 | Tanner Kaspick | Brandon (WHL) | LW | 6'0 | 200 | | | |
| 85 | Oliver Felixson | Saint John (QMJHL) | D | 6'6 | 220 | | | |
| 86 | Trent Frederic | USA NTDP (USHL) | C | 6'2 | 203 | | | |
| 87 | Joshua Mahura | Red Deer (WHL) | D | 6'0 | 178 | | | |
| 88 | Max Lajoie | Swift Current (WHL) | D | 6'1 | 183 | | | |
| 89 | Brandon Gignac | Shawinigan (QMJHL) | C | 5'10 ½ | 173 | | | |
| 90 | Ty Ronning | Vancouver (WHL) | RW | 5'9 | 165 | | | |
| 91 | Stepan Falkovsky | Ottawa (OHL) | D | 6'7 | 224 | | | |
| 92 | Matthew Cairns | Georgetown (OJHL) | D | 6'2 | 202 | | | |
| 93 | Matt Filipe | Cedar Rapids (USHL) | C | 6'1 ½ | 201 | | | |
| 94 | Max Zimmer | Chicago (USHL) | LW | 6'0 | 185 | | | |
| 95 | Connor Bunnaman | Kitchener (OHL) | C | 6'1 | 207 | | | |
| 96 | Keenan Suthers | USA NTDP (USHL) | LW | 6'7 ½ | 223 | | | |
| 97 | Sam Rossini | Waterloo (USHL) | D | 6'2 | 197 | | | |
| 98 | Frédéric Allard | Chicoutimi (QMJHL) | D | 6'1 | 179 | | | |
| 99 | William Knierim | Dubuque (USHL) | RW | 6'2 ½ | 207 | | | |
| 100 | Trent Fox | Hamilton (OHL) | C | 6'3 | 200 | | | |