Craig's List: Canadian teams will fare well with this class
With all seven Canadian teams unlikely to qualify for the playoffs, it seems the next big win for a franchise north of the 49th parallel could be the first pick in the annual draft lottery. TSN Director of Scouting Craig Button identifies a few elite players available who are not named Auston Matthews.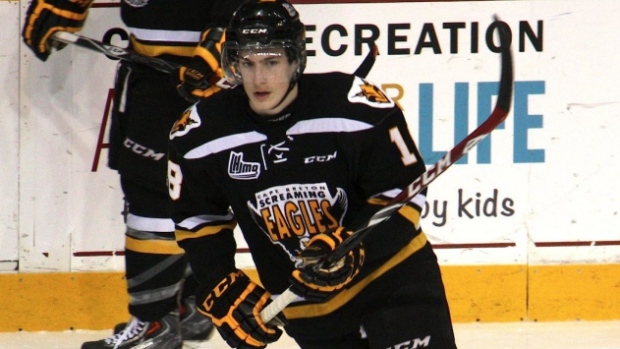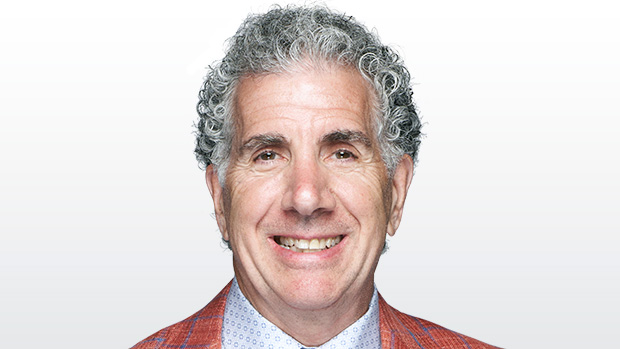 Auston Matthews sits atop the latest edition of Craig's List, just as he has every time since the beginning of the season. Wouldn't it be something if the Arizona kid who took up hockey because of the Winnipeg Jets' move to south finds himself being selected first overall by the second iteration of the Jets? Talk about coming full circle!
With all seven Canadian teams unlikely to qualify for the playoffs, it seems the next big win for a franchise north of the 49th parallel could be the first pick in the annual draft lottery. While there's a chance the ping pong balls might not bounce the way of one of our seven teams, it should be noted that there are elite players available who are not named Auston.
Fantastic Finns Patrick Laine and Jesse Puljujarvi remain in the next two spots on the list, even though I'm not sure if Laine or Puljujarvi is the better player. I am confident in saying that a team can't go wrong with either one of them. Elite offensive wingers with size and skill are not commonplace, and the two Finns will bring excitement for the teams drafting them.
Pierre-Luc Dubois of the QMJHL's Cape Breton Screaming Eagles is a player who has pushed himself into the conversation with Laine and Puljujarvi, jumping from tenth spot on the January list to fourth here. He has elite skill, with power and intelligence. Dubois has the ability to play a multi-faceted game balancing all of the essential elements, and is equally adept finishing a play or setting one up. There is so much in his game that reminds me of Dallas Stars captain Jamie Benn, including the versatility to play centre. All of these elements put him in the discussion with the Finnish players.
It doesn't stop there with respect to high-end talent in this draft class. Matthew Tkachuk (No. 5) and Alex Nylander (No. 6) also fit the bill. They are different types of players - Tkachuk more of a physical bent to his game, while Nylander has an ease to his skill - but make no mistake about it, they are both excellent prospects. They have the unique ability to adapt seamlessly to the changing circumstances in the game and insert their skills to the greater benefit of the team. They find ways to be dangerous and productive and they don't get pushed out of the critical areas under any circumstance.
Clayton Keller (No. 8) is an excellent player who has the skills, brain, competitiveness and confidence to not only impact the game, but to also dictate significant portions of offensive play. The U.S. NTDP centre has panorama vision - there is no play he doesn't see and he is always dangerous even when it may appear that he isn't. Keller controls the game and brings out the best abilities of those he plays with.
If a team is looking for quality defencemen, there are plenty of those available too. Olli Juolevi (#7) of the London Knights is an incredibly competent player who makes the game look easy in all areas. He makes the essential and key plays at every turn. He shows mastery of his position under the most challenging of circumstances, and his poise, calm and assuredness are the stuff of pillar-type defencemen.
Jakob Chychrun (No. 9) is an outstanding skater who uses his feet to his advantage defensively and offensively. The Sarnia Sting blueliner has really settled into being a very confident player who plays to his strengths and exhibits the on-ice poise required to excel. Windsor Spitfires defenceman Mikhail Sergachyov (No. 10) can do it all. He's an excellent skater with the quickness to jump into the attack and the requisite footwork to operate in tight areas and beat pressure. He has a very good shot and the smarts to get into offensive spots where he can make a contribution. He also can deliver body checks that make life unpleasant for opponents.
Calgary Hitmen blueliner Jake Bean (No. 11) is an exceptional skater with an outstanding mind and he uses both to impact the game in a significant manner. He's quick to recognize where there is opportunity and his body can carry out what his mind commands. Dante Fabbro (#12) will never pull you out of your seat, but when you measure high-end efficiency in the game, he stands out. The Penticton Vees defender always makes the right play, is always in the right position and doesn't break down under the challenges, which makes it very difficult to play versus him. I see so many similarities to Brent Seabrook of the Chicago Blackhawks. Like Seabrook, Fabbro's contributions lead to winning.
There's no reason for Canadian hockey fans to fret if the lottery doesn't produce the first-overall pick for their team because there are plenty of top-end players available in the upcoming draft. This year's crop includes the type of players who can help a team move toward success, be in the playoffs, and eventually challenge for a Stanley Cup.
Craig's List - March Ranking
| RK | PLAYER | TEAM | POS | HT | WT | GP | G | P |
| --- | --- | --- | --- | --- | --- | --- | --- | --- |
| 1 | Auston Matthews | Zurich (Suisse A) | C | 6'1½ | 194 | 36 | 24 | 46 |
| 2 | Jesse Puljujärvi | Karpat (SM-Liiga) | RW | 6'3 ½ | 203 | 50 | 13 | 28 |
| 2 | Patrik Laine | Tappara (SM-Liiga) | RW | 6'4 | 206 | 46 | 17 | 33 |
| 4 | Pierre-Luc Dubois | C. Breton (QMJHL) | LW | 6'2 ½ | 202 | 62 | 42 | 99 |
| 5 | Matthew Tkachuk | London (OHL) | LW | 6'1 | 195 | 57 | 30 | 107 |
| 6 | Alexander Nylander | Mississuaga (OHL) | LW/RW | 6'0 ½ | 179 | 57 | 28 | 85 |
| 7 | Olli Juolevi | London (OHL) | D | 6'2 ½ | 179 | 57 | 9 | 42 |
| 8 | Clayton Keller | USA NTDP (USHL) | C | 5'9 ½ | 168 | 51 | 29 | 85 |
| 9 | Jakob Chychrun | Sarnia (OHL) | D | 6'2 | 215 | 62 | 11 | 49 |
| 10 | Mikhail Sergachyov | Windsor (OHL) | D | 6'2 ½ | 206 | 67 | 17 | 57 |
| 11 | Jake Bean | Calgary (WHL) | D | 6'0 | 173 | 68 | 24 | 64 |
| 12 | Dante Fabbro | Penticton (BCHL) | D | 6'0 | 189 | 45 | 14 | 67 |
| 13 | Tyson Jost | Penticton (BCHL) | C | 5'11 | 191 | 48 | 42 | 104 |
| 14 | German Rubtsov | Russia U-18 (MHL) | C | 6'2 | 176 | 28 | 12 | 26 |
| 15 | Michael McLeod | Mississuaga (OHL) | C | 6'2 | 188 | 57 | 21 | 61 |
| 16 | Kieffer Bellows | USA NTDP (USHL) | LW | 6'0 | 196 | 51 | 40 | 68 |
| 17 | Dillon Dube | Kelowna (WHL) | LW | 5'10 | 180 | 65 | 26 | 66 |
| 18 | Samuel Girard | Shawinigan (QMJHL) | D | 5'9 ½ | 160 | 67 | 10 | 74 |
| 19 | Vitali Abramov | Gatineau (QMJHL) | LW/RW | 5'9 | 172 | 63 | 38 | 93 |
| 20 | Alex DeBrincat | Erie (OHL) | C/RW | 5'7 | 163 | 60 | 51 | 101 |
| 21 | Luke Kunin | Wisconsin (NCAA) | C/RW | 6'0 | 193 | 34 | 19 | 32 |
| 22 | Charlie McAvoy | Boston U (NCAA) | D | 6'0 | 208 | 36 | 3 | 24 |
| 23 | Pascal Laberge | Victoriaville (QMJHL) | C/RW | 6'1 | 162 | 56 | 23 | 68 |
| 24 | Mitchell Mattson | G. Rapids (USHSW) | C | 6'4 | 186 | 25 | 17 | 46 |
| 25 | Taylor Raddysh | Erie (OHL) | RW | 6'2 | 203 | 67 | 24 | 73 |
| 26 | Julien Gauthier | Val d'Or (QMJHL) | RW | 6'3 ½ | 225 | 54 | 41 | 57 |
| 27 | Logan Brown | Windsor (OHL) | C | 6'6 | 222 | 59 | 21 | 74 |
| 28 | Riley Tufte | Blaine (USHSW) | LW | 6'5 | 205 | 25 | 47 | 78 |
| 29 | Will Bitten | Flint (OHL) | C/RW | 5'10 | 167 | 67 | 30 | 65 |
| 30 | Cam Dineen | North Bay (OHL) | D | 5'11 | 183 | 68 | 13 | 59 |
| 31 | Tage Thompson | Connecticut (NCAA) | C | 6'5 | 185 | 36 | 14 | 32 |
| 32 | Carter Hart | Everett (WHL) | G | 6'0 ½ | 177 | 63 | 2.14 | .918 |
| 33 | Kale Clague | Brandon (WHL) | D | 6'0 | 177 | 71 | 6 | 43 |
| 34 | Adam Mascherin | Kitchener (OHL) | LW | 5'9 ½ | 206 | 65 | 35 | 81 |
| 35 | Max Jones | London (OHL) | LW | 6'3 | 205 | 63 | 28 | 52 |
| 36 | Markus Niemeläinen | Saginaw (OHL) | D | 6'5 | 189 | 65 | 1 | 27 |
| 37 | Jordan Kyrou | Sarnia (OHL) | C/RW | 6'0 | 178 | 65 | 17 | 51 |
| 38 | Tyler Benson | Vancouver (WHL) | LW | 6'0 | 201 | 30 | 9 | 28 |
| 39 | Dennis Cholowski | Chilliwack (BCHL) | D | 6'0 | 170 | 50 | 12 | 40 |
| 40 | Cameron Morrison | Youngstown (USHL) | LW | 6'2 | 205 | 55 | 27 | 54 |
| 41 | Janne Kuokkanen | Kärpät (FIN-Jr) | LW | 6'1 | 175 | 47 | 22 | 53 |
| 42 | Logan Stanley | Windsor (OHL) | D | 6'7 | 220 | 65 | 5 | 17 |
| 43 | Rasmus Asplund | Farjestad (SHL) | C | 5'11 | 176 | 46 | 4 | 12 |
| 44 | Noah Gregor | Moose Jaw (WHL) | C | 5'10 | 180 | 72 | 28 | 73 |
| 45 | Brett Howden | Moose Jaw (WHL) | C | 6'2 | 193 | 68 | 24 | 64 |
| 46 | Givani Smith | Guelph (OHL) | RW | 6'1 | 194 | 65 | 23 | 42 |
| 47 | Boris Katchouk | S.S. Marie (OHL) | LW | 6'1 | 181 | 63 | 24 | 51 |
| 48 | Brayden Burke | Lethbridge (WHL) | LW | 5'10 | 160 | 72 | 27 | 109 |
| 49 | Matthew Phillips | Victoria (WHL) | C/RW | 5'6 ½ | 140 | 72 | 37 | 76 |
| 50 | Lucas Johansen | Kelowna (WHL) | D | 6'1 | 174 | 69 | 10 | 49 |
| 51 | Simon Stransky | Prince Albert (WHL) | LW | 5'11 ½ | 171 | 62 | 19 | 62 |
| 52 | Jonathan Dahlén | Timrå IK (SWE-AIs) | C | 5'11 | 176 | 51 | 15 | 29 |
| 53 | James Greenway | USA NTDP (USHL) | D | 6'5 | 213 | 53 | 4 | 16 |
| 54 | Maxime Fortier | Halifax (QMJHL) | RW | 5'10 | 177 | 68 | 31 | 77 |
| 55 | Filip Gustavsson | Luleå (SWE-J20) | G | 6'1 ½ | 184 | 20 | 3.22 | .893 |
| 56 | Libor Hájek | Saskatoon (WHL) | D | 6'2 | 185 | 69 | 3 | 26 |
| 57 | Luke Green | Saint John (QMJHL) | D | 6'0 | 189 | 61 | 10 | 35 |
| 58 | Sam Steel | Regina (WHL) | C | 5'11 | 177 | 72 | 23 | 70 |
| 59 | Dylan Wells | Peterborough (OHL) | G | 6'1 ½ | 187 | 27 | 4.59 | .871 |
| 60 | Otto Mäkinen | Tappara (FIN-Jr) | C | 6'0 | 178 | 47 | 11 | 30 |
| 61 | Henrik Borgström | HIFK (SM-Liiga Jr) | C | 6'3 ½ | 176 | | | |
| 62 | Jacob Moverare | HV 71 (SWE-J20) | D | 6'2 ½ | 198 | | | |
| 63 | Josh Anderson | Prince George (WHL) | D | 6'2 | 221 | | | |
| 64 | Tarmo Reunanen | TPS (SM-Liiga Jr) | D | 6'0 | 178 | | | |
| 65 | Linus Weissbach | Frolunda (SWE-J20) | LW | 5'9 | 156 | | | |
| 66 | Adam Brooks | Regina (WHL) | C | 5'10 | 174 | | | |
| 67 | Linus Lindström | Skelleftea (SWE-J20) | C | 5'11 | 164 | | | |
| 68 | Aapeli Räsänen | Tappara (FIN-Jr) | C | 6'0 | 196 | | | |
| 69 | Nathan Bastian | Mississauga (OHL) | RW | 6'4 | 208 | | | |
| 70 | Carl Grundström | Modo (SHL) | RW | 6'0 | 194 | | | |
| 71 | Jesper Bratt | AIK (SWE-AIs) | RW | 5'10 | 171 | | | |
| 72 | Dmitri Sokolov | Sudbury (OHL) | C | 5'11 | 220 | | | |
| 73 | Brandon Gignac | Shawinigan (QMJHL) | C | 5'10 ½ | 173 | | | |
| 74 | David Quenneville | Medicine Hat (WHL) | D | 5'8 | 182 | | | |
| 75 | Kyle Maksimovich | Erie (OHL) | LW | 5'8 ½ | 172 | | | |
| 76 | Victor Mete | London (OHL) | D | 5'9 ½ | 174 | | | |
| 77 | Joshua Mahura | Red Deer (WHL) | D | 6'0 | 178 | | | |
| 78 | Tyler Parsons | London (OHL) | G | 6'1 | 184 | | | |
| 79 | Jack Walker | Victoria (WHL) | LW | 5'11 | 179 | | | |
| 80 | Yegor Korshkov | Yaroslavl (KHL) | RW | 6'3 ½ | 178 | | | |
| 81 | Cliff Pu | London (OHL) | C/RW | 6'1 ½ | 192 | | | |
| 82 | Ty Ronning | Vancouver (WHL) | RW | 5'9 | 165 | | | |
| 83 | Rem Pitlick | Muskegon (USHL) | C/LW | 5'9 | 196 | | | |
| 84 | Frédéric Allard | Chicoutimi (QMJHL) | D | 6'1 | 179 | | | |
| 85 | Vojtěch Budík | Prince Albert (WHL) | D | 6'1 | 189 | | | |
| 86 | Chad Krys | USA NTDP (USHL) | D | 5'11 | 185 | | | |
| 87 | Max Lajoie | Swift Current (WHL) | D | 6'1 | 183 | | | |
| 88 | Otto Somppi | Halifax (QMJHL) | C | 6'1 | 179 | | | |
| 89 | Ryan Lindgren | USA NTDP (USHL) | D | 5'11 ½ | 198 | | | |
| 90 | Stepan Falkovsky | Ottawa (OHL) | D | 6'7 | 224 | | | |
| 91 | Riley Stillman | Oshawa (OHL) | D | 6'0 ½ | 180 | | | |
| 92 | Keaton Middleton | Saginaw (OHL) | D | 6'5 ½ | 233 | | | |
| 93 | Jacob Cederholm | HV 71 (SHL) | D | 6'3 ½ | 187 | | | |
| 94 | Vladimir Kuznetsov | A-Bathurst (QMJHL) | LW | 6'2 | 210 | | | |
| 95 | Jonathan Ang | Peterborough (OHL) | C/RW | 5'11 | 165 | | | |
| 96 | Andrew Peeke | Green Bay (USHL) | D | 6'3 | 209 | | | |
| 97 | Jordan Sambrook | Erie (OHL) | D | 6'1 ½ | 187 | | | |
| 98 | Adam Fox | USA NTDP (USHL) | D | 5'10 | 185 | | | |
| 99 | Tanner Kaspick | Brandon (WHL) | LW | 6'0 | 200 | | | |
| 100 | Trent Frederic | USA NTDP (USHL) | C | 6'2 | 203 | | | |