Craig's List: Patrick, Liljegren in top two spots
Injuries have limited the two prospects to a combined 10 games this season, but no other player has demonstrated more potential, Craig Button writes.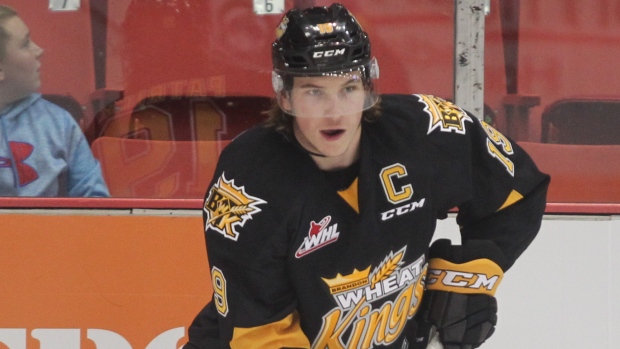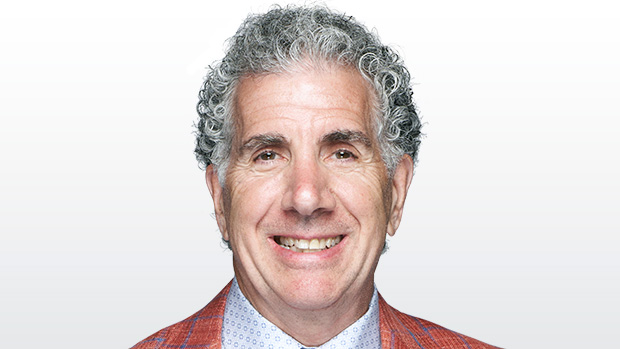 Nolan Patrick of the Brandon Wheat Kings and Timothy Liljegren of the Swedish club Rogle occupy the top two spots in the November Craig's List for the 2017 NHL Entry Draft.
Patrick, a centre, maintains his hold on the top spot from September, while Liljegren, a defenceman, remains in second.
Despite having only skated in a combined 10 games this season because of injury - Patrick with an upper-body injury after off-season sports hernia surgery and Liljegren with a bout of mononucleosis - no other player has demonstrated more potential than those two.
Patrick, who has nine points in six games this season, could end up playing in the fewest number of regular-season games by a first-overall pick since Gord Kluzak's 38 in 1981-82 for the Billings Bighorns ahead of his selection by the Boston Bruins. The Wheat Kings have 48 games remaining.
The top two prospects aren't likely to meet at the 2017 World Junior Hockey Championship in Montreal and Toronto. Patrick was named to Canada's selection camp roster Tuesday, but there is an expectation that he'll need to be healthy and playing in WHL games before camp begins in Blainville, Que., on Dec. 11 to have a shot at making Team Canada. Liljegren is not expected to be on Team Sweden.
No. 3 Eeli Tolvanen of the Sioux City Musketeers in the United States Hockey League is a dynamic scoring winger who shows all the abilities of a gifted scorer and takes advantage of opportunities.
Centre Gabe Vilardi of the Windsor Spitfires was injured at the outset of the season, returned, and was very productive before suffering appendicitis and finding himself sidelined once again. Rated fourth on our board, his ability to generate offence and create scoring chances puts him in position to be in the discussion at the top of the draft.
Fifth-ranked Nico Hischier of the Halifax Mooseheads, a centre, has literally found his stride and is showing the ability to be a very dangerous and prolific offensive threat.
Martin Necas has been a very good player with Brno in the Czech Extra League, no easy feat for a 17-year-old centre. Our No. 6 possesses a high skill level and a determination to make things happen.
Nikita Popugaev, a very talented Russian forward playing in Moose Jaw, finds his way into the top 10 in the seventh spot and very well could be another player who challenges at the top of the draft in June.
With Patrick and Liljegren not having the games played to showcase their talents this season, the door is open for others to challenge at the top of the draft. While the opportunity exists, and some players have shown the potential, no one has been able to truly seize the day.
While there is a lot of time for evaluation before the draft, the return to play by Patrick and Liljegren may very well shut the door for others, making this a decision at first overall between a top-end centre and a top-end defenceman.
Craig's List - November Ranking
| RK | PLAYER | TEAM | POS | HT | WT | GP | G | P |
| --- | --- | --- | --- | --- | --- | --- | --- | --- |
| 1 | Nolan Patrick | Brandon (WHL) | C | 6'2 ¾ | 198 | 6 | 4 | 9 |
| 2 | Timothy Liljegren | Rögle (SHL) | D | 6'0 | 191 | 4 | 0 | 2 |
| 2 | Eeli Tolvanen | Sioux City (USHL) | RW | 5'10 ¼ | 170 | 19 | 13 | 22 |
| 4 | Gabe Vilardi | Windsor (OHL) | C | 6'3 | 201 | 16 | 9 | 22 |
| 5 | Nico Hischier | Halifax (QMJHL) | C | 6'0 ¾ | 176 | 26 | 22 | 45 |
| 6 | Martin Necas | Brno (Czech) | C | 6'0 ½ | 167 | 25 | 5 | 12 |
| 7 | Nikita Popugaev | Moose Jaw (WHL) | LW | 6'5 ½ | 204 | 25 | 19 | 37 |
| 8 | Ryan Poehling | St. Cloud St. (NCAA) | C | 6'2 ½ | 202 | 11 | 3 | 5 |
| 9 | Lias Andersson | HV71 (SHL) | LW/RW/C | 5'11 ¼ | 198 | 20 | 4 | 8 |
| 10 | Casey Mittelstadt | Green Bay (USHL) | C | 6'0 ¼ | 194 | 16 | 8 | 21 |
| 11 | Klim Kostin | Moscow (KHL) | RW | 6'3 | 196 | 8 | 0 | 0 |
| 12 | Matthew Strome | Hamilton (OHL) | LW | 6'3 ½ | 206 | 25 | 15 | 27 |
| 13 | Shane Bowers | Waterloo (USHL) | C | 6'1 ¼ | 178 | 19 | 8 | 16 |
| 14 | Kailer Yamamoto | Spokane (WHL) | RW | 5'7 ½ | 153 | 21 | 17 | 31 |
| 15 | Cody Glass | Portland (WHL) | C/RW | 6'1 ¾ | 180 | 26 | 13 | 37 |
| 16 | Michael Rasmussen | Tri-City (WHL) | C/LW | 6'5 ¾ | 215 | 27 | 20 | 33 |
| 17 | Owen Tippett | Mississuaga (OHL) | RW | 6'1½ | 202 | 24 | 18 | 28 |
| 18 | Elias Pettersson | Timrå (Sweden-Als) | LW | 6'1 ¼ | 156 | 22 | 10 | 23 |
| 19 | Miro Heiskanen | HIFK (SM Liiga) | D | 6'0 | 170 | 22 | 3 | 7 |
| 20 | Nick Suzuki | Owen Sound (OHL) | RW | 5'10 ¾ | 187 | 27 | 16 | 34 |
| 21 | U-P Luukkonen | HPK U20 (SM Jr. Liiga) | G | 6'0 ¼ | 170 | 18 | 1.56 | 0.917 |
| 22 | Kristian Vesalainen | HPK (SM Liiga) | LW | 6'3 ¼ | 207 | 5 | 0 | 0 |
| 23 | Maxime Comtois | Victoriaville (QMJHL) | LW | 6'2 ¼ | 199 | 27 | 8 | 16 |
| 24 | Cal Foote | Kelowna (WHL) | D | 6'3 ½ | 213 | 25 | 2 | 17 |
| 25 | Noel Hoefenmayer | Ottawa (OJHL) | D | 6'0 ¼ | 191 | 21 | 7 | 16 |
| 26 | Grant Mismash | USA NTDP (USHL) | LW/C | 6'0 ¼ | 186 | 25 | 7 | 17 |
| 27 | Marcus Davidsson | Djurgårdens (SHL) | C | 6'0 | 191 | 21 | 5 | 6 |
| 28 | Nate Schnarr | Guelph (OHL) | C | 6'2 ¾ | 180 | 21 | 8 | 14 |
| 29 | Cale Makar | Brooks (AJHL) | D | 5'10 ¼ | 171 | 25 | 9 | 27 |
| 30 | Nicholas Hague | Mississuaga (OHL) | D | 6'5 ½ | 206 | 23 | 8 | 17 |
| 31 | Jusso Valimaki | Tri-City (WHL) | D | 6'1 ½ | 204 | 27 | 10 | 30 |
| 32 | P-Olivier Joseph | Charlottetown (QMJHL) | D | 6'2 | 160 | 26 | 4 | 25 |
| 33 | Isaac Ratcliffe | Guelph (OHL) | LW | 6'5 ½ | 196 | 26 | 10 | 23 |
| 34 | Henri Jokiharju | Portland (WHL) | D | 5'11 ¾ | 176 | 26 | 2 | 14 |
| 35 | Joel Teasdale | B-Boisbriand (QMJHL) | C/LW | 5'11 ¼ | 190 | 26 | 9 | 22 |
| 36 | Joni Ikonen | Frolunda (SWE-J20) | C | 5'10 | 169 | 19 | 15 | 23 |
| 37 | Morgan Frost | Sault. Ste. Marie (OHL) | C | 5'10 ¾ | 170 | 26 | 11 | 24 |
| 38 | Michael Dipietro | Windsor (OHL) | G | 6'0 | 196 | 17 | 2.55 | 0.909 |
| 39 | Markus Phillips | Owen Sound (OHL) | D | 5'11 ¾ | 202 | 27 | 4 | 10 |
| 40 | Maxim Zhukov | Green Bay (USHL) | G | 6'2 ½ | 188 | 11 | 2.35 | 0.905 |
| 41 | Mason Shaw | Medicine Hat (WHL) | C/LW | 5'8 ½ | 180 | 26 | 5 | 40 |
| 42 | Aleksei Heponiemi | Swift Current (WHL) | C | 5'9 ¾ | 147 | 28 | 6 | 31 |
| 43 | Conor Timins | Sault Ste. Marie (OHL) | D | 6'1 ¼ | 185 | 26 | 3 | 20 |
| 44 | Josh Norris | USA NTDP (USHL) | C | 6'1 ¼ | 192 | 22 | 7 | 15 |
| 45 | A. Crete-Belzile | B-Boisbriand (QMJHL) | D | 6'0 | 186 | 14 | 0 | 2 |
| 46 | Antoine Morand | A-Bathurst (QMJHL) | C | 5'10 | 178 | 27 | 13 | 28 |
| 47 | J. Anderson-Dolan | Spokane (WHL) | C | 5'10 ¾ | 180 | 24 | 10 | 19 |
| 48 | Jake Leschyshyn | Regina (WHL) | C/LW | 5'10 ¾ | 184 | 23 | 10 | 24 |
| 49 | Tyler Inamoto | USA NTDP (USHL) | D | 6'1 ½ | 194 | 24 | 1 | 5 |
| 50 | David Farrance | USA NTDP (USHL) | D | 5'10 ¾ | 189 | 25 | 4 | 13 |
| 51 | Jake Oettinger | Boston U (NCAA) | G | 6'4 | 203 | 10 | 2.02 | 0.922 |
| 52 | Eemeli Rasanen | Kingston (OHL) | D | 6'6 ¼ | 216 | 24 | 3 | 11 |
| 53 | Jarrett Tyszka | Seattle (WHL) | D | 6'2 ¼ | 190 | 23 | 2 | 11 |
| 54 | Urho Vaakanainen | Jyvaskala (SM Liiga) | D | 6'0 ½ | 185 | 18 | 2 | 2 |
| 55 | Jason Robertson | Kingston (OHL) | LW | 6'1 ¾ | 192 | 24 | 10 | 20 |
| 56 | Evan Barratt | USA NTDP (USHL) | C | 5'11 ½ | 188 | 23 | 5 | 19 |
| 57 | Scott Reedy | USA NTDP (USHL) | C/RW | 6'1 ½ | 204 | 25 | 8 | 17 |
| 58 | Cale Fleury | Kootenay (WHL) | D | 6'1 ¼ | 212 | 27 | 6 | 16 |
| 59 | Robin Salo | Vassan (SM Liiga) | D | 6'0 ¾ | 187 | 21 | 1 | 7 |
| 60 | Ivan Lodnia | Erie (OHL) | LW/C | 5'10 | 182 | 25 | 11 | 26 |
| 61 | Mackenzie Entwistle | Hamilton (OHL) | C/RW | 6'2 ¾ | 180 | 25 | 10 | 19 |
| 62 | Greg Meireles | Kitchener (OHL) | C/RW | 5'9 ¾ | 172 | 25 | 7 | 23 |
| 63 | Ostap Safin | Sparta Jr. (Czech Jr.) | RW | 6'4 ½ | 191 | | | |
| 64 | Artyom Minulin | Swift Current (WHL) | D | 6'2 ¼ | 202 | | | |
| 65 | Ian Scott | Prince Albert (WHL) | G | 6'3 ¼ | 174 | | | |
| 66 | Alexei Lipanov | HK MVD Balashikha (MHL) | C | 6'0 | 165 | | | |
| 67 | Paul Washe | Tri-City (USHL) | C | 6'1 | 191 | | | |
| 68 | Maksim Sushko | Owen Sound (OHL) | RW | 5'11 ¾ | 181 | | | |
| 69 | Luke Martin | Michigan (NCAA - B10) | D | 6'3 ¾ | 216 | | | |
| 70 | Cayden Primeau | Lincoln (USHL) | G | 6'2 ¾ | 177 | | | |
| 71 | Michael Anderson | Waterloo (USHL) | D | 5'11 ½ | 196 | | | |
| 72 | Clayton Phillips | Fargo (USHL) | D | 5'10 ½ | 170 | | | |
| 73 | Ian Mitchell | Spruce Grove (AJHL) | D | 5'11 | 171 | | | |
| 74 | Jacob Paquette | Kingston (OHL) | D | 6'2 ¾ | 207 | | | |
| 75 | Stelio Mattheos | Brandon (WHL) | C | 6'0 ¾ | 190 | | | |