Crosby tops TSN Top 50 Players poll
Pittsburgh Penguins star unanimously selected the top player in the NHL by voters for the first time; McDavid jumps up 34 spots to third.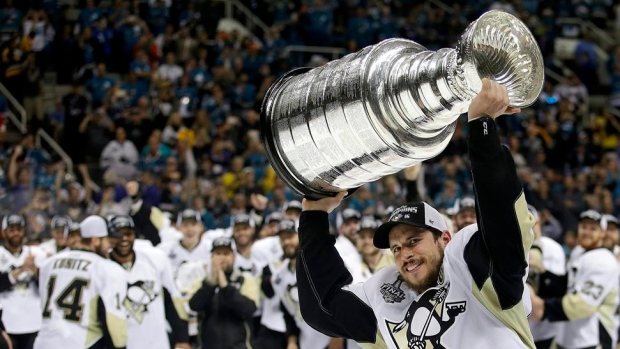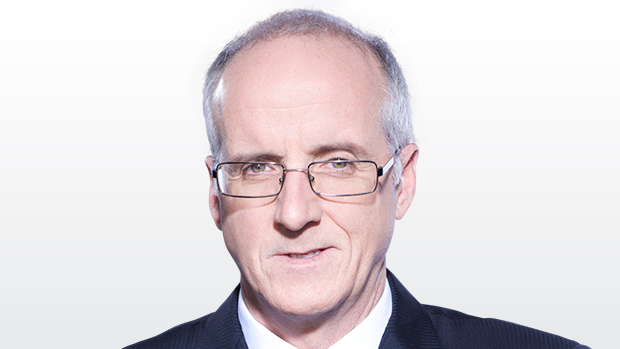 Sidney Crosby has long been regarded as the perfect hockey player. Now he has a perfect grade – 100 per cent – to prove it.

Twenty of 20 voters named Crosby the No. 1 player in the annual TSN Top 50 Players poll – giving him unanimous support for the first time during a seven-year run of absolute dominance.

No other player has earned top honours since the survey was introduced in 2010.

But one player has clearly signalled he is going to be Crosby's primary competition in the years to come.

Newly minted Edmonton Oilers captain Connor McDavid rocketed to No. 3 in the 2016 poll – moving up 34 places from No. 37 in 2015 when he became the first player to earn a place among the Top 50 without having played a single game in the NHL.

McDavid, 19, averaged 1.07 points per game last season, third in the NHL and ahead of Crosby at 1.06.

Crosby won the league scoring race in his second season (2006-07); McDavid has demonstrated he is capable of doing the same.

But it will be an uphill battle to unseat Crosby as No. 1 player, who two-upped himself this year. He received 18 of 20 first-place votes in 2011. So, why did the 29-year-old Pittsburgh superstar centre get all 20 this time?

Likely because he did two things over the last three-plus months he hadn't before – that is, put on dominating performances in the Stanley Cup playoffs and a best-on-best international event.

Crosby was named playoff MVP in June after Pittsburgh won the 2016 Stanley Cup and tournament MVP in September after Team Canada won the 2016 World Cup of Hockey.

He was the unanimous choice – 10 of 10 – for World Cup MVP. One day later, Crosby was the unanimous choice in our poll, making him 30 for 30 in the space of 24 hours.

This after a 2015-16 season that saw Crosby suffer the biggest crisis of confidence in his career. He collected just 19 points in his first 30 games and actually plummeted to No. 14 in the TSN mid-season poll.

"That October to December stretch was awful, the lowest point of my career outside of injury," Crosby told Sports Illustrated.

Crosby rebounded to finish third in the scoring race.

The runaway winner was Patrick Kane, the NHL's only 100-point scorer and TSN voters' choice as No. 2 in the league. If history repeats he will be No. 2 again next year. Alex Ovechkin (2010, 2011), Evgeni Malkin (2012, 2013) and Jonathan Toews (2014, 2015) were first runner-up to Crosby in the first six polls.

Following Crosby, Kane and McDavid in the 2016 TSN top 5 are Montreal's all-world goalie, Carey Price, and Los Angeles' Norris Trophy-winning defenceman, Drew Doughty.

Rounding out the top 10 are scoring race runner-up Jamie Benn of Dallas (No. 6), Chicago's Toews (No. 7), Washington's Great 8, Alex Ovechkin (No. 8), Ottawa's Erik Karlsson (No. 9) and the Islanders' John Tavares (No. 10).

Tampa Bay captain Steven Stamkos dropped out of the top 10 for the first time, checking in at No. 15 after ranking No. 10, No. 6, No. 4, No. 4, No. 3 and No. 6 over the first six polls.

Stamkos is among 29 Canadians on this year's list, nearly five times as many as any other country. The United States, Sweden and Russia all have six representatives.

One long-term U.S. representative who saw his standing drop was Pittsburgh's Phil Kessel, a member of the Top 50 club four straight years. The Stanley Cup champion ranks No. 51 in 2016 – even after a Conn Smythe Trophy-contending performance during the playoffs.

Kessel has faced a career-long fight for respect, something even U.S. President Barack Obama drew attention when the Penguins visited the White House Thursday.
TSN Hockey's Top 50 Players List
| Player | Pos | 2010 | 2011 | 2012 | 2013 | 2014 | 2015 | 2016 |
| --- | --- | --- | --- | --- | --- | --- | --- | --- |
| Sidney Crosby, Pit | C | 1 | 1 | 1 | 1 | 1 | 1 | 1 |
| Patrick Kane, Chi | RW | 15 | 24 | 38 | 9 | 10 | 13 | 2 |
| Connor McDavid, Edm | C | - | - | - | - | - | 37 | 3 |
| Carey Price, Mtl | G | - | 30 | - | - | 24 | 3 | 4 |
| Drew Doughty, LA | D | 8 | 23 | 17 | 19 | 7 | 7 | 5 |
| Jamie Benn, Dal | LW | - | - | 39 | 37 | 15 | 9 | 6 |
| Jonathan Toews, Chi | C | 3 | 8 | 6 | 3 | 2 | 2 | 7 |
| Alex Ovechkin, Was | LW | 2 | 2 | 14 | 7 | 12 | 5 | 8 |
| Erik Karlsson, Ott | D | - | - | 11 | 11 | 22 | 10 | 9 |
| John Tavares, NYI | C | - | - | 20 | 13 | 8 | 4 | 10 |
| | | | | | | | | |
| Anze Kopitar, LA | C | 29 | 21 | 10 | 18 | 5 | 17 | 11 |
| Tyler Seguin, Dal | C | - | - | 31 | - | 25 | 15 | 12 |
| Evgeni Malkin, Pit | C | 4 | 22 | 2 | 2 | 6 | 11 | 13 |
| Patrice Bergeron, Bos | C | - | - | 35 | 16 | 13 | 26 | 14 |
| Steven Stamkos, Tam | C | 10 | 6 | 4 | 4 | 3 | 6 | 15 |
| Johnny Gaudreau, Cgy | LW | - | - | - | - | - | - | 16 |
| Vladimir Tarasenko, Stl | RW | - | - | - | - | - | 14 | 17 |
| Joe Pavelski, SJ | C | - | - | - | - | 36 | 33 | 18 |
| Brent Burns, SJ | D | - | - | - | - | - | 45 | 19 |
| Duncan Keith, Chi | D | 5 | 27 | 49 | 20 | 18 | 12 | 20 |
| | | | | | | | | |
| Ryan Getzlaf, Ana | C | 17 | 13 | 34 | 15 | 4 | 8 | 21 |
| Braden Holtby, Was | G | - | - | - | - | - | 49 | 22 |
| Nicklas Backstrom, Was | C | 9 | 48 | 33 | 40 | 39 | 22 | 23 |
| Victor Hedman, Tam | D | - | - | - | - | - | 21 | 24 |
| Roman Josi, Nsh | D | - | - | - | - | - | 40 | 25 |
| Kris Letang, Pit | D | - | - | 29 | 33 | - | - | 26 |
| Nikita Kucherov, Tam | RW | - | - | - | - | - | - | 27 |
| Shea Weber, Mtl | D | 19 | 11 | 7 | 8 | 9 | 16 | 28 |
| P.K. Subban, Nsh | D | - | - | - | 27 | 19 | 20 | 29 |
| Brad Marchand, Bos | LW | - | - | - | - | - | - | 30 |
| | | | | | | | | |
| Claude Giroux, Phi | C | - | 25 | 3 | 10 | 11 | 18 | 31 |
| Evgeni Kuznetsov, Was | C | - | - | - | - | - | - | 32 |
| Joe Thornton, SJ | C | 25 | 29 | 40 | 35 | 41 | - | 33 |
| Artemi Panarin, Chi | LW | - | - | - | - | - | - | 34 |
| Oliver Ekman-Larsson, Ari | D | - | - | - | 44 | 47 | 44 | 35 |
| Blake Wheeler, Wpg | RW | - | - | - | - | - | - | 36 |
| Taylor Hall, NJ | LW | - | - | 50 | 39 | 32 | 43 | 37 |
| Aaron Ekblad, Fla | D | - | - | - | - | - | - | 38 |
| Corey Perry, Ana | RW | 33 | 7 | 19 | 24 | 14 | 19 | 39 |
| Logan Couture, SJ | C | - | - | 41 | 31 | 37 | 48 | 40 |
| | | | | | | | | |
| Cory Schneider, NJ | G | - | - | - | - | - | - | 41 |
| Jonathan Quick, LA | G | - | - | 16 | 22 | 20 | 35 | 42 |
| Matt Duchene, Col | C | - | 45 | - | 36 | 26 | 38 | 43 |
| Alex Pietrangelo, Stl | D | - | - | 28 | 30 | 29 | 39 | 44 |
| Henrik Lundqvist, NYR | G | 30 | 34 | 15 | 14 | 16 | 25 | 45 |
| Nathan MacKinnon, Col | C | - | - | - | - | 34 | - | 46 |
| Filip Forsberg, Nsh | LW | - | - | - | - | - | - | 47 |
| Sasha Barkov, Fla | C | - | - | - | - | - | - | 48 |
| Ryan O'Reilly, Buf | C | - | - | - | - | - | - | 49 |
| Mark Scheifele, Wpg | C | - | - | - | - | - | - | 50 |