Cuban: Mavs tanked after playoff elimination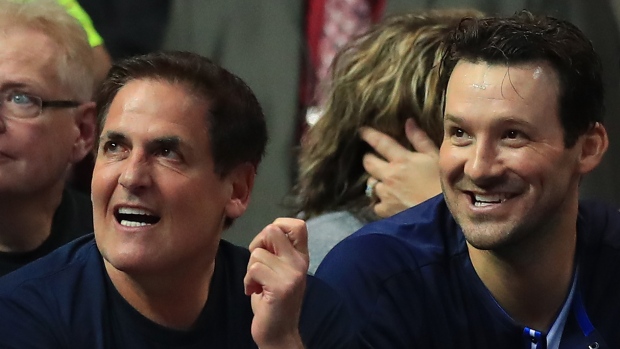 Once the Dallas Mavericks were eliminated from playoff contention, the team tried to lose their remaining games, admits Mark Cuban.
The Mavs owner made the stunning admission on Tuesday's Dan Patrick Show.
"The Mavs, once we were eliminated from the playoffs, we did everything possible to lose games," Cuban told Patrick during a discussion about the NBA Draft lottery.
The team was eliminated from playoff contention with a March 31st loss to the Memphis Grizzlies and had seven games remaining. They went 2-5 in their April games.
Though the lottery doesn't work "as well as it should," Cuban begrudgingly accepts the lottery system as way of life in the NBA.
"There aren't a whole lot of alternatives," Cuban said. "It works well enough, I guess. Obviously, it creates some misincentives for teams that aren't going to make the playoffs, but until you come up with a better solution, that's what you've got."
Cuban shot down Patrick's idea of rewarding teams for victories following their eliminations from playoff contention.
"The problem [with that] is if you know you're in rebuild, you tank super early and you lose your games early so that you get eliminated from the playoffs early and get more ping pong balls," Cuban said. "If we knew that this was a rebuild season, and we [tanked] up front, then you kind of know what team you have. If you can get eliminated early and start building momentum, you could finish the season 30-10 and end up with a boatload of ping pong balls."
The Mavs finished at 33-49 with the NBA's ninth-worst record. They will pick sixth overall in next month's draft.