Czech Republic beat Finland in SO, advance to semis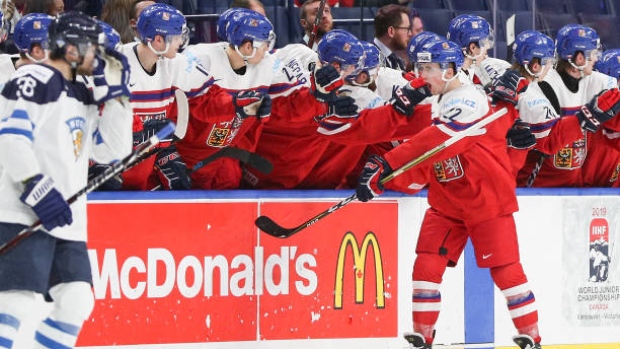 BUFFALO, N.Y. -- Kristian Reichel and Martin Necas scored shootout goals and the Czech Republic defeated Finland 4-3 in a world junior quarterfinal on Tuesday.
Filip Zadina scored twice in regulation, including the tying goal with 2:26 remaining in the third period. Reichel scored the other goal. Josef Korenar made 51 saves.
Aapeli Rasanen, Olli Juolevi and Kristian Vesalainen had goals for Finland. Vesalainen also had the only Finnish goal in the shootout. Ukko-Pekka Luukkonen made 26 saves.
The Czechs will play the winner of Tuesday's quarterfinal between Canada and Switzerland.
The defending champion United States plays Russia in a quarterfinal on Tuesday night.