DA will not file charges against Chiefs' Tyreek Hill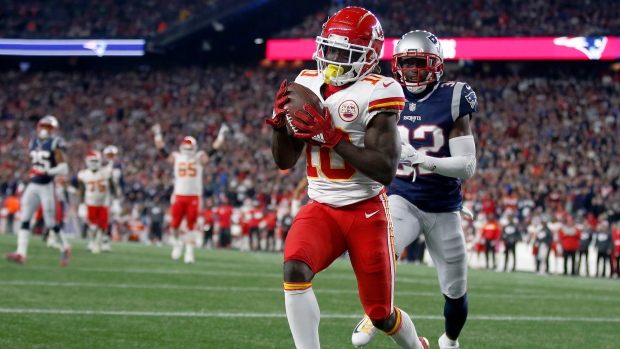 Johnson County (KS) district attorney Stephen Howe announced on Wednesday that charges will not be filed after an investigation involving Kansas City Chiefs wide receiver Tyreek Hill and his fiancee over the alleged battery of a juvenile.
The DA did note that his office believes a crime did occur, but the evidence did not conclusively reveal who committed the crime.
KCTV5 in Kansas City reported last week that Hill and Crystal Espinal, his fiancee, had temporarily lost custody of their three-year-old son at some point during the investigation that was opened following two police visits to the couple's home in March.
Howe noted that a child protective investigation remains ongoing.
"It bothers us when we see something that's happened to a child like this and we can't do anything about it," Howe said.
Howe's office has not been in contact with either the Chiefs or the NFL.