Dareus might not play vs. Broncos Sunday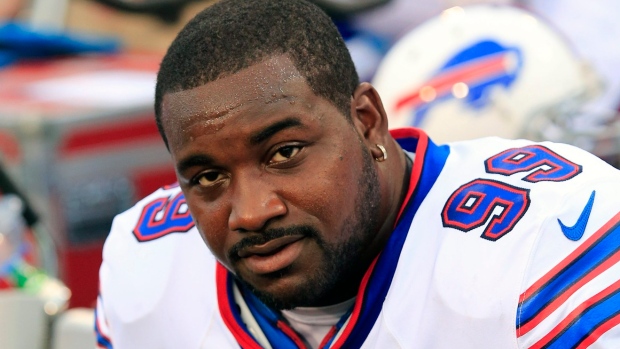 Buffalo Bills defensive tackle Marcell Dareus is currently dealing with a sprained ankle and may not be healthy enough to play versus the Denver Broncos Sunday.
At his media availability Wednesday, Bills head coach Sean McDermott revealed that Dareus would not practise on Wednesday and that he was "concerned" about his starting defensive tackle's availability for Sunday's game.
"I am concerned," McDermott said regarding Dareus' injury, via Matthew Fairburn of NYUP.com. "It's day-to-day at this point but we have to make sure we have a contingency plan in place."
Dareus incured the ankle injury during the Bills Week 2 game against the Carolina Panthers, in which he was able to return to the game.
The 27-year-old is in his seventh season with the Bills, after being drafted by the team third overall in the 2011 draft. In two starts this season, Dareus has just one assisted tackle.