Datsyuk contract may not prove difficult to move
Red Wings is star pondering return to Russia, but his contract could prove valuable to a small-market team struggling to hit the salary-cap floor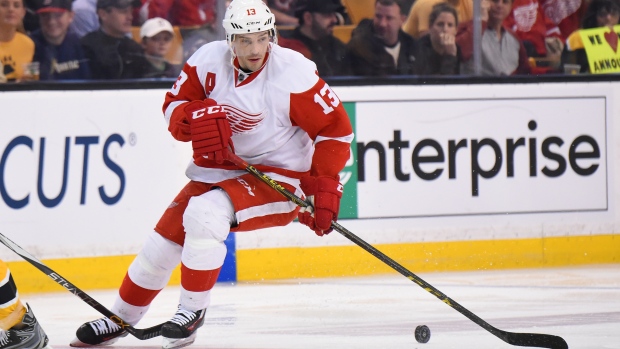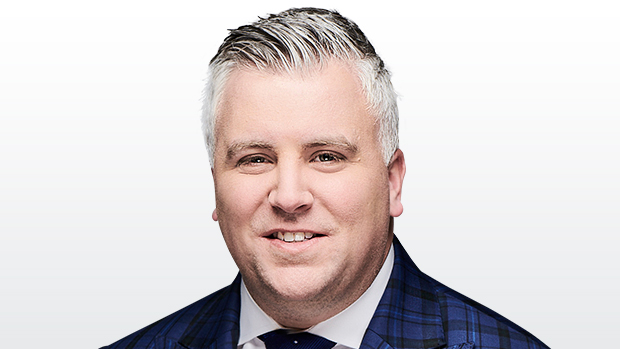 Pavel Datsyuk said he wanted to steal a little more time, circling the ice before shaking hands with the Tampa Bay Lightning on Thursday night.
Time is up.
Now the Magic Man must confront the tough questions ahead after his Detroit Red Wings were eliminated in the first round for the fourth time in five years. Datsyuk did not register a point in the five-game series.
The Red Wings will try their best to dissuade the Russian star from retiring over the next week, but even if Datsyuk has played his last game in the NHL, his contract may not be the salary cap albatross it has been portrayed to be.
It is an uncomfortable position, for sure, but the Red Wings may not be stuck.
Since he signed his three-year, $22.5-million deal after his 35th birthday, Datsyuk's contract will not wash away if he decides to retire.
The NHL bargained for the over-35 contract rule as a way to prevent teams from signing aging stars to long-term, big-money deals that artificially shrink the cap hit because the player has no intention to play the full term of the deal.
In other words, Datsyuk's $7.5-million cap hit will still count for more than 10 per cent of the team's overall spending ability.
But if Datsyuk does not report for training camp, the Red Wings (or any team which acquires him) can suspend him for breach of contract, two NHL cap managers confirmed on Friday. That team would then not be responsible for paying him any of the $5.5 million due to him in actual cash.
No team, including the Red Wings, would owe him a dollar. Datsyuk's $7.5 million salary-cap hit, a paper penalty in theory, could prove valuable to a small-market team struggling to hit the cap floor or spending minimum.
That is why the Arizona Coyotes traded for Chris Pronger's contract last summer. Out of the league since 2011 due to injury, the team knew Pronger had no intention of ever playing again. But they paid Pronger $575,000 this season for the benefit of counting his $4.9 million salary cap hit against the floor.
Without Pronger, the Coyotes would have only exceeded the $52.8 million floor minimum by approximately $3 million this season, according to GeneralFanager.com.
In theory, trading Datsyuk's deal may be easier than Pronger, since Datsyuk will be owed nothing in payment. Pronger is owed another $575,000 next season in the final year of his deal.
Datsyuk, 37, has already said he will be will willing to help as much as he can, meaning his no-movement clause will not hinder any trade possibility for Detroit.
Teams will be required to spend approximately $55 million next season if the salary cap ceiling reaches the projected $74 million.
To date, the Carolina Hurricanes have just $38.2 million committed to 13 players for next year. The New Jersey Devils aren't far ahead at $39.5 million for 12 players.
They may not have trouble getting to $55 million via free agency, but adding Datsyuk at no cost (and only gain) would make that easy and cost efficient. The Red Wings would need to sweeten the deal with a high draft pick or prospect in exchange for a team bailing them out on Datsyuk.
Datsyuk struggled with injuries over the last three seasons, but told reporters Thursday that his health is not a factor in his decision.
He admitted that it's "definitely harder to score now." With 49 points in 66 games, Datsyuk finished with his worst point total since his rookie year in 2001-02.
But the three-time Selke Trophy and four-time Lady Byng award winner will go down as one of the most complete and dynamic players to ever play the game.
Datsyuk racked up 918 points in 953 career games, dazzling with his stickhandling and smarts on a nightly basis. His puck possession numbers consistently ranked among the best ever. And he was a proven playoff performer, helping Detroit to two Stanley Cups during his career. He is a surefire hall of famer, whenever he is finished.
"I hope it's not his last game," teammate Niklas Kronwall told reporters. "Right now, it's just a completely empty feeling."
Contact Frank Seravalli on Twitter: @frank_seravalli