Dave Naylor's Kickoff: Backup QBs forced to the forefront
TSN Football Insider Dave Naylor gets you ready for Week 3 by looking at the quarterback situation around the league, Jeremiah Masoli's strong start and the likelihood of a Johnny Manziel trade.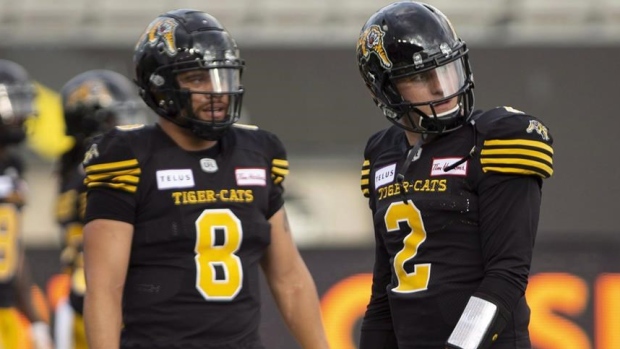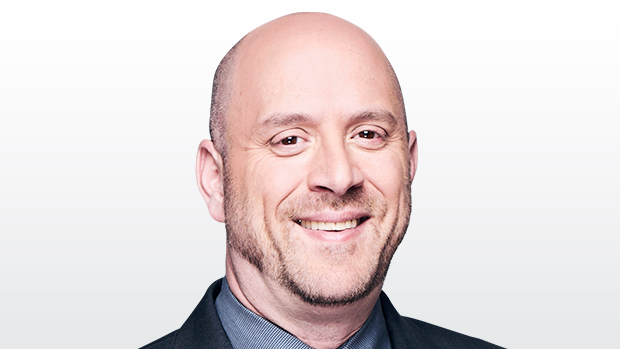 If there's one lesson that's been reinforced early this season in the Canadian Football League it's that any team's chances for success may turn out to be only as good as its backup quarterback.
Heading into Week 3 of the season, exactly one third of the league's nine teams are relying on backups to carry the load.
First it was Winnipeg, where Matt Nichols went down with a non-contact injury before the Blue Bombers second preseason game. Then it was Zach Collaros suffering a concussion in Saskatchewan's loss to Ottawa, a day before Toronto's Ricky Ray went out on a stretcher with a neck injury in a loss to the Calgary Stampeders.
Of those three teams, the Blue Bombers seemed the least fit to survive the loss of their starter. Veteran Darian Durant retired before the start of training camp, leaving Winnipeg with a handful of backups with little or no CFL experience.
Out of that group, however, shone Chris Streveler, a 23-year-old rookie who was playing college football at South Dakota last season and who didn't sign with the Blue Bombers until after spring mini-camp was over.
What he's done thus far is nothing short of remarkable, with Winnipeg putting up 86 points over the first two weeks of the season and Streveler throwing three touchdown passes in each game.
The Bombers knew about his athleticism and his smarts. What they couldn't have anticipated is his decision-making and ability to become the leader of a veteran offensive group at the age of 23.
While there's no doubt Nichols will get his job back when his knee injury heals, the Bombers appear to have solved their worries at backup quarterback and may have identified their quarterback of the future.
The Argonauts, meanwhile, made addressing their backup quarterback needs the top priority of the off-season, trading for the rights to Edmonton backup James Franklin and signing him to a significant contract.
Franklin was the fancy of a lot of teams last off-season, having played three seasons behind Mike Reilly and looking every bit the part of a future starter whenever he got the chance to play.
Sitting behind an established starter is a true and tested way to develop quarterbacks in the CFL, just as Reilly, the league's reigning Most Outstanding Player, sat in B.C. behind Travis Lulay.
But with Ray likely gone for the season, we're about to see what Franklin is all about. The Argonauts signed him before they knew if Ray would return, so presumably they were willing to go with him from the outset.
In Toronto, the quarterback of the future has become the quarterback of the now.
The question may be how long a leash he has to play with, given that he had to battle to win the No. 2 job right to the end of training camp, narrowly outdoing McLeod Bethel-Thompson, a player with NFL stamps all over his passport but virtually no live experience in the CFL.
Argos head coach Marc Trestman is in his seventh season in the CFL, having had the luxury of Anthony Calvillo and Ricky Ray – two of the league's all-time greats – as his starting quarterbacks.
It will be fun to see how he deals with a younger quarterback like Franklin.
In Saskatchewan, Zach Collaros' comeback was derailed when he left last week's game to undergo concussion protocol and was subsequently placed on the six-game injured list.
That effectively hands the starting job to Brandon Bridge, the Canadian who shared time last season with Kevin Glenn. Bridge re-signed with Saskatchewan last season before they traded for Collaros, who won the starting job in training camp in a competition where head coach Chris Jones insisted the No. 1 job was up for grabs.
The Roughriders kicked the tired on Vernon Adams last week before he signed with Montreal, and explored which other quarterbacks might be available since their backup, David Watford, only has experience from this preseason.
All of which demonstrates how critical it is to have competent depth behind your starting quarterback.
The Blue Bombers think they have it in Streveler; the Roughriders and Argonauts are about to discover what they've got.
Jeremiah Masoli rolls on
Speaking of backup quarterbacks, few players know that role better than Jeremiah Masoli, who spent the first five-and-a-half years of his CFL career primarily watching others play.
Not many players come to the CFL and are willing to wait that long for a chance to start, but patience is undoubtedly a big part of what's made Masoli the player he is today.
What's most impressive, however, is the way he's thrived in the face of the pressure that's accompanied the arrival of Johnny Manziel.
For the second week in a row, Masoli started and finished the game for the Tiger-Cats, this time completing 19 of 29 passes for 332 yards and three touchdowns in a Hamilton victory over Edmonton.
It was a performance lauded by his own team and others around the league who see him moving closer and closer to the status of an elite quarterback, not just a journeyman holding place until someone better comes along.
The numbers back it up.
Masoli has thrown for more than 300 yards in eight consecutive starts, one short of the CFL's record. In nine starts since last Sept. 22, he has a 15-3 touchdown-to-interception ratio.
In each of the past two weeks, he's outperformed the last two CFL Most Outstanding Players in Mike Reilly and Bo Levi Mitchell.
Perhaps it's time to re-think the kind of impact he's having in this league.
Manziel not on the move
With Masoli playing so well and starting quarterbacks dropping around the league, speculation was naturally going to move towards a Manziel trade.
It's not going to happen.
The Ticats had Manziel on their negotiation list for six years, waiting patiently while he made efforts to turn his life around and a drawn-out negotiation over the winter.
Given how good Manziel has looked in practice and how well he appears to have bought into CFL experience, there's not much incentive for Hamilton to make a deal now.
Head coach June Jones believes in having two quarterbacks prepared to play, and the Cats understand that Manziel gives them insurance while he continues to learn the CFL game.
While a James Franklin-for-Johnny Manziel trade might be the best thing for the league right now – a move that would undoubtedly put a jolt into the Argos at the gate – it's not going to happen.
NFL returnees
Hamilton Tiger-Cat defensive back Delvin Breaux returned to his former team last week following three seasons in the National Football League, continuing a trend of ex-CFL players returning to play in Canada once their NFL opportunities dry up.
Breaux is the third former CFL player to return from the NFL in recent weeks, joining former New York Jet defensive lineman Frank Beltre (Argos) and former New Orleans Saints linebacker Adam Bighill (Blue Bombers).
All of those players have made significant contributions to their teams already this season, with Bighill setting the pace in the middle of Winnipeg's defence while Rogers had a spectacular game Saturday against the Toronto Argonauts with five catches for 131 yards and two touchdowns.
Throw in the fast start to this season by Edmonton receiver Derel Walker and it appears to put a lie to the notion that when CFL players return Canada after time in the NFL they are less motivated and resilient than before they went.
The debate over whether CFL contracts should contain an "NFL window" that allows players to leave their contracts a year early has raged since the league removed that provision eight years ago.
The league commissioned some data last off-season to track the movement and destination of players who signed NFL contracts over a three-year period from 2015 to 2017.
The results showed that of 44 CFL players who signed NFL contracts over that time, seven remain in the NFL, two have retired and 35 either returned to the CFL or tried to do so and were cut. That means almost 80 per cent of players signed by NFL teams over that span wound up coming back to play in Canada.
So when people speak of "losing" players to the NFL, that loss in most cases is only temporary.
Montreal quarterback carousel keeps spinning
The Montreal Alouettes signed two more quarterbacks this week, adding former Texas A&M and TCU starter Kenny Hill to their practice roster while signing Vernon Adams, the former Oregon star who has now been property of five CFL teams.
Adams was apparently pursued by a handful of CFL teams but opted for a second go-around in Montreal because of how thin the depth chart is in front of him.
Montreal having concerns at quarterback is hardly a surprise, but patching things up on the fly in-season is a tough way to go.
Besides Hill, the Alouettes now have five quarterbacks on their roster, one of which (Garrett Fugate) has never played a down and another (Matthew Shiltz) who has thrown just 61 passes, with one career touchdown and four interceptions.
All three of Drew Willy, Jeff Matthews and Adams have been cut by other teams this season, and the latter two weren't with the team for training camp.