Dave Naylor's Kickoff: Streveler trying to seize unlikely opportunity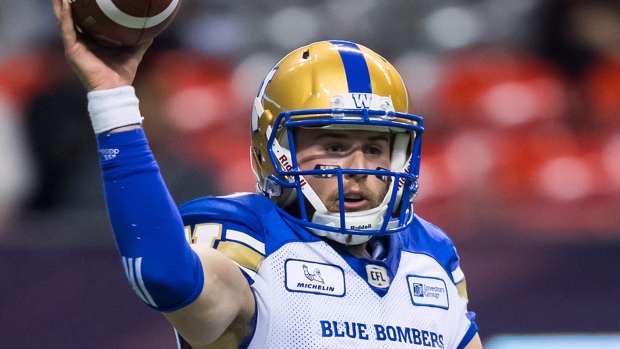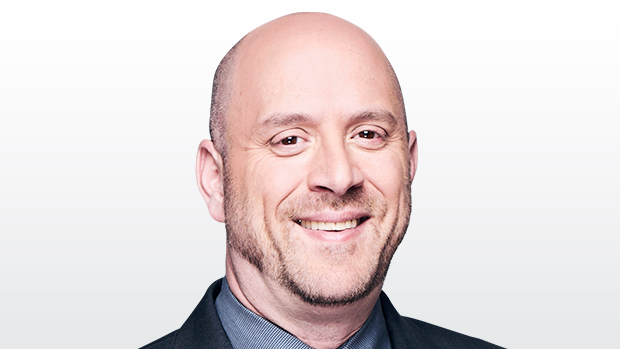 There's no better reminder of the unpredictability of Canadian football than a 23-year-old straight-from-college rookie starting at quarterback for the Winnipeg Blue Bombers tonight when they host the CFL 2018 season-opener at Investors Group Field.
Hands up if you saw this coming back in the off-season when Winnipeg appeared to have solved its quarterback depth problem by signing veteran Darian Durant to back up Matt Nichols.
But when Durant opted for retirement on the eve of training camp, it left the Blue Bombers exposed at the game's most important position. Nichols injured his knee during practice three weeks later, putting him out for at least a month. Now it's up to Chris Streveler to seize the unlikely opportunity.
Highly athletic, confident and smart, Streveler will become just the 12th pure rookie ever to start a Week 1 game at quarterback, and the first since Anthony Calvillo did it for the Las Vegas Posse back in 1994.
Streveler passed for more than 6,000 yards and 54 touchdowns the past two seasons at the University of South Dakota, making him a 2017 finalist for the Walter Payton Award as the top player in college football's second-highest tier.
Streveler worked out for the NFL's Chicago Bears this spring, and then visited Winnipeg's mini-camp as an observer before opting to sign a CFL contract.
Now he's under the gun Week 1 in a season where the Blue Bombers are desperately trying to close the gap between themselves and the elite teams in their division – Calgary and Edmonton – and hoping to achieve their first playoff win since moving to Investors Group Field in 2013.
It's up to Streveler to play well enough to keep the Bombers at least treading water during the first few weeks of the season, when the schedule dictates they need to bag at least a few wins to keep alive hopes of competing for top spot in the West Division.
It's worth looking at why rookie quarterbacks so rarely end up in charge of a CFL offence at any point in a season, never mind to open a season.
For one, with just three weeks of training camp, rookie quarterbacks simply don't have the time necessary to be fully prepared to start a professional game. That's especially true when you factor in all the differences to be absorbed between Canadian and American football.
In the NFL, with a busier schedule of off-season activities and six weeks of training camp, rookie quarterbacks have far more preparation time, and a select few arrive in that league pro-ready.
In the CFL, every successful quarterback of the past 40 years has a resume that includes a year or three sitting as a backup, learning the game to be ready when the opportunity knocks.
Success in any elite sport isn't so much about a player reacting to what they see as it is being able to anticipate what's to come, based on recognizing patterns through repetition.
That takes time. There are no exceptions – even Doug Flutie had a 52 per cent completion percentage and more interceptions than touchdowns playing part-time as a CFL rookie in 1990.
It's something to keep in mind while watching how the Hamilton Tiger-Cats handle Johnny Manziel this season.
Though Manziel's two preseason games went well and he displayed some of the magic that made him a NCAA football phenomenon, the Ticats apparently have no designs on playing him in meaningful situations anytime soon.
For the first few weeks it may be blowouts or nothing, a philosophy that Manziel seems to have grasped.
It's a smart strategy given the obvious clues of what leads to success for a CFL quarterback and what is at stake here for the league, the Tiger-Cats and Manziel.
Unfortunately, under far less bright lights, it's a luxury the Blue Bombers can't afford with Streveler.
NFL veterans on East Division sidelines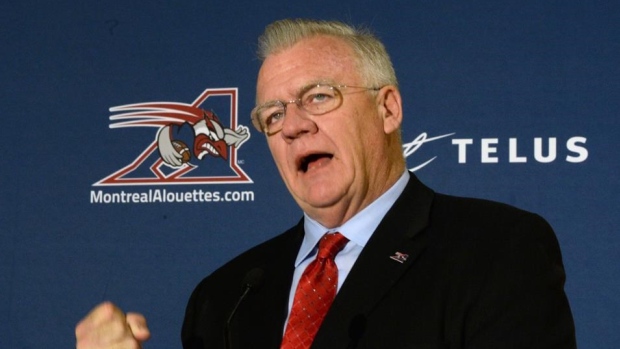 The East Division this year includes three former NFL head coaches (June Jones, Marc Trestman and Mike Sherman) and the son of a former NFL head coach (Rick Campbell, son of Hugh.)
In fact, aside from the short-lived U.S. expansion era, it's hard to think of a time when the CFL had three ex-NFL head coaches at once, never mind all in the same division.
Sherman, as the newest member of that trio, will launch his CFL head coaching career with the Montreal Alouettes Friday night at British Columbia.
There are a lot of reasons to think there will be challenges for him along the way.
Jones (6-4 after taking over last season) and Trestman have both had success in Canada, but a little context is necessary.
Although it was more than 30 years ago, Jones had a background as a CFL player and was familiar with the league and nuances of the game. Though Trestman had only served as a CFL guest coach before becoming a CFL head coach, his strong relationship with general manager Jim Popp, which went back decades, made his transition easier.
The best analogy for what Sherman is attempting is that of the CFL's U.S. expansion era teams. They all hired former NFL or USFL head coaches except for Baltimore, which hired Don Matthews and went to back-to-back Grey Cups. The rest – Memphis, San Antonio, Las Vegas, Birmingham and Shreveport – struggled, despite playing with no import ratio, because many subtleties of the Canadian game escaped them.
Sherman has experienced co-ordinators in Rich Stubler and Khari Jones, so it's not like the sideline is void of experience. But head coach is just one more element of the Alouettes that's unpredictable at the start of this season.
Draft debate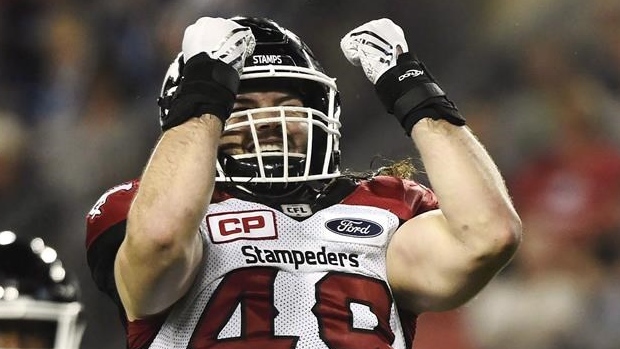 A little more than a year after they were selected high in last spring's CFL Draft, three of the top 10 picks of the 2017 class have already been set free.
With Edmonton releasing offensive lineman Mason Woods, Calgary defensive lineman Randy Colling and Winnipeg parting ways with first-overall pick Faith Ekakitie there is some debate about the actual value of a single draft pick.
The CFL Draft has always been a trickier endeavour than most, since the very best Canadian players tend to find their way to the National Football League.
CFL teams are then left to sort through the best of the rest, trying to project which players are capable of stepping up the professional level and which aren't. Most will require years of development to become starters and if players aren't fully committed the end can come soon.
Consider that during last seasons' playoffs, neither of the past two years first overall picks (Ekakitie and Saskatchewan's Josiah St. John) dressed for their respective teams.
Of course, there's still huge value in hitting on a player such as Alex Singleton, who was taken sixth overall by Calgary two years ago and is the CFL's reigning defensive player of the year. But as the Stamps proved with Colling, even the best teams make mistakes.
All of which may be part of why the Tiger-Cats appear to have drawn a hard line with the first-overall pick of this year's draft, receiver Mark Chapman from Central Michigan, who remains unsigned.
It's also why the relatively high salaries of players at the top of the CFL draft class (in comparison to American rookies) makes draft pick compensation an issue teams want on the table for coming collective bargaining negotiations.
Moncton on board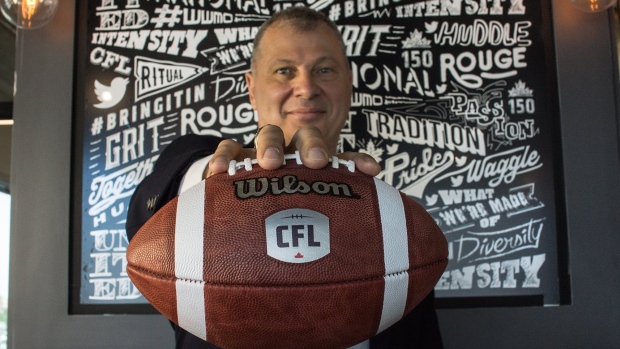 CFL commissioner Randy Ambrosie and a member of the prospective Halifax ownership group, Anthony LeBlanc, met recently with Moncton mayor Dawn Arnold and New Brunswick premier Brian Gallant to gauge interest in helping brand a new CFL team for the region of Atlantic Canada.
Among the things discussed were ways to engage New Brunswick in the CFL's Eastern Canadian project, including the possibility of the expansion team playing one game per year in Moncton, or perhaps an entire season as early as 2020 if a Halifax stadium could be built in time for 2021.
Moncton was once the lead consideration for CFL expansion when the league staged a series of annual regular-season games there.
But league leadership at the time was concerned that the city lacked the necessary corporate based to drive adequate sponsorship revenue
Top of the CFL Top 50
With Mike Reilly being named by a panel of 30 voters as the CFL's Top player on the TSN Top 50 this week, it's worth recognizing that this has become a league dominated by Reilly and his Calgary counterpart, Bo Levi Mitchell.
In each of the past four years, either Reilly or Mitchell has been atop the Top 50 list, a remarkable string of consistency.
While we tend to say these two names in the same breath because of their greatness and geographic rivalry, it's worth keeping in mind their differences in age. At just 28, Mitchell has already thrown for more than 19,000 yards in his career. At the same age, Reilly, now 33, had less than 700.​​