DB Jackson retires with Roughriders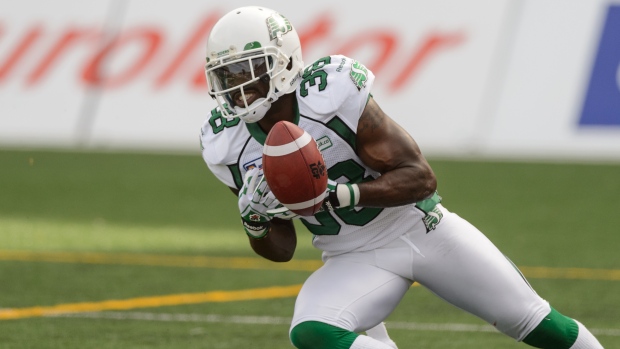 The Saskatchewan Roughriders announced Thursday that defensive back/returner Tristan Jackson has signed a one-day contract to officially retire as a Roughrider.
Jackson played nine CFL seasons in 124 career regular-season games. He made his debut on June 28, 2008 with the Edmonton Eskimos, spending three seasons with them, followed by five seasons with the Riders. He joined the Ottawa Redblacks in 2016.
"I want to congratulate Tristan Jackson on an outstanding nine-year CFL career," stated Jeremy O'Day, the Roughriders vice-president of football operations and general manager. "T-Jack was a great teammate. He came to work every day and gave you everything he had, which contributed to the longevity and the consistency throughout his career."
Through his career, Jackson ranks second in kickoff return yards with 6,478 and fifth in combined return yards with 10,868 among all-time CFL leaders. In 75 games with the Riders, he ranks second in franchise history in kickoff returns (146) and kickoff return yards (3,435).
"I humbly announce my retirement from the Canadian Football League in order to officially close the final chapter of my career," Jackson said. "I want to thank the Edmonton Eskimos, Saskatchewan Roughriders and Ottawa Redblacks for giving me the opportunity to be a part of this great league for nine seasons. I also want to thank fans across the league, especially Rider Nation, for their support. I will never forget it."
He won a Grey Cup with Saskatchewan in 2013.