Deadline War Room: Why Flames could use scoring
As TSN Senior Hockey Reporter Frank Seravalli writes, Priority No. 1 for Calgary is hockey's ultimate first-world problem - how can they find a way to add some depth scoring?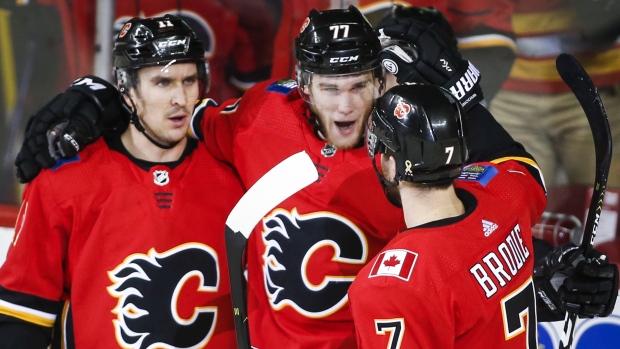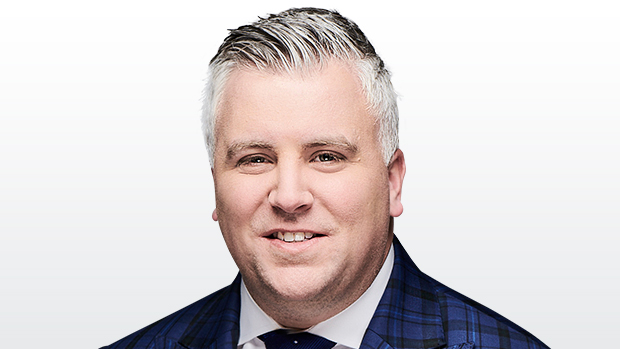 Priority No. 1 for the Calgary Flames is hockey's ultimate first-world problem - how can they find a way to add some depth scoring?
If you look at the job their top-five scorers (Johnny Gaudreau, Sean Monahan, Elias Lindholm, Matthew Tkachuk and Mikael Backlund) have done and they're No. 1 in goals:
Goals Scored by Top Five Forwards
1. Calgary (113)
2. Tampa Bay (108)
3. San Jose (108)
4. Colorado (106)
5. Chicago (103)
6. Toronto (99)
7. Winnipeg (95)
8. Pittsburgh (94)
9. Edmonton (94)
10. Washington (93)
11. Columbus (90)
12. Florida (86)
13. Boston (84)
14. Ottawa (84)
15. New Jersey (79)
16. Vancouver (77)
-
18. Montréal (76)
But the next seven players on their roster at forward (Mark Jankowski, Sam Bennett, Michael Frolik, Derek Ryan, James Neal, Garnet Hathaway and Austin Czarnik) are just in the middle of the pack. Depth was clearly a priority for this team in signing James Neal last summer, but that hasn't worked out so far with Neal scoring just two goals in his last 35 games.
So what can they do before the deadline?
As TSN Director of Scouting Craig Button suggests, Hurricanes forward (and former Flame) Micheal Ferland - a potential unrestricted free agent - is somebody who's "old that could be new again." Gustav Nyquist of the Detroit Red Wings and Ryan Dzingel of the Ottawa Senators are also players who could add more to that scoring.
Because when they look deeper into what their biggest challenges could be, you're looking at teams like San Jose, Vegas and Nashville - teams with lots of depth for scoring forwards:
Goals Scored by Other Forwards
1. Tampa Bay (65)
2. San Jose (62)
3. Arizona (61)
4. Nashville (60)
5. Vegas (59)
6. N.Y. Islanders (58)
7. Pittsburgh (57)
8. Vancouver (53)
9. Winnipeg (51)
10. Carolina (51)
11. Washington (48)
12. Calgary (48)
12. Montréal (48)
14. New Jersey (45)
14. Toronto (45)
-
25. Ottawa (40)
-
31. Edmonton (23)
The next question is in goal. David Rittich has been tremendous over the last few months and is seventh among starters in save percentage this season. But if you were GM Brad Treliving, would you be sleeping comfortably at night heading into the playoffs with both Rittich and Mike Smith in net?
It can be argued that Rittich can do it - and Craig cites what Matt Murray did for the Pittsburgh Penguins winning back-to-back Stanley Cups.
But Rittich could also be seen as an anomaly - having not seen any action in the playoffs yet while Mike Smith hasn't seen the postseason since 2012. Time will tell.