Debunking the 'Crosby vs. Ovechkin' narrative
The rivalry between the two superstars might be the hook, but the Capitals and Penguins are far more complete teams than they were in 2009, Frank Seravalli writes.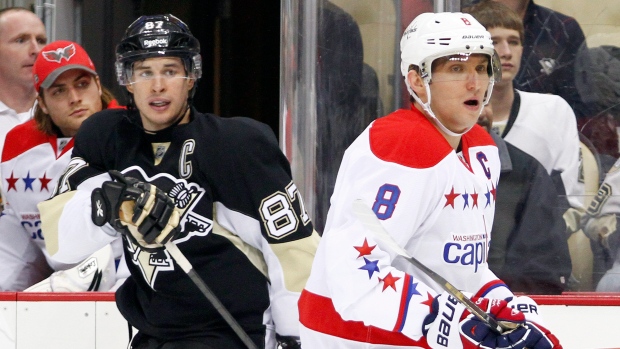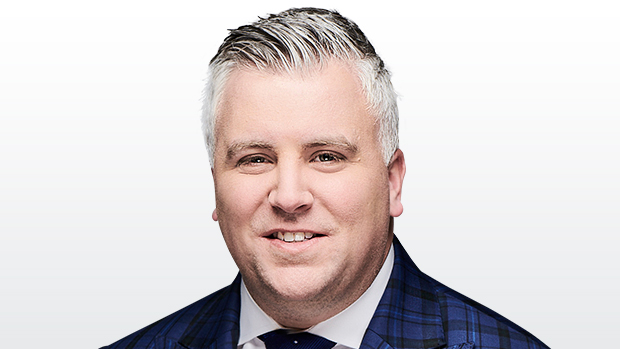 ARLINGTON, Va. — The wait has been seven long springs to pit Sidney Crosby against Alex Ovechkin in the playoffs again – the matchup the NHL and hockey fans have been salivating over since they last met in 2009.
It probably could have gone a few more years if you ask Ovechkin and Crosby.
They are tired of answering questions about their personal rivalry, one born in 2005 after a year-long lockout in a league desperate to sell new stars. The rivalry is somewhat manufactured considering the Penguins and Capitals didn't play in the same division until 2014.
Crosby and Ovechkin say the story is purely media-driven now, because while the matchup may be the same as it was in 2009, their on-ice individual efforts from that series are unlikely to be duplicated.
It isn't the Washington Ovechkins against the Pittsburgh Crosbys anymore. It's much bigger than that.
"Of course, you guys are going to see that kind of matchup, but for us as players, I think it's more about the organizations meeting up with each other," Ovechkin told reporters Wednesday. "You forget, they have [Evgeni] Malkin, we have [Nicklas] Backstrom. They have [Phil] Kessel, we have [Evgeny] Kuznetsov. I think the team wins, not individuals win. All the groups are going to be out there and put [their] best effort and that's why you get success."
As much as fans and media will be focused on Crosby and Ovechkin, praying for duelling hat tricks again, the odds are stacked against dazzling 13- and 14-point performances from the two superstars.
The trade-off is the hockey is likely to be as compelling this time around because both Pittsburgh and Washington are more complete teams.
Yes, the Penguins still featured Malkin and Sergei Gonchar in 2009. But they were complemented by Matt Cooke, Ruslan Fedotenko, and a 34-year-old Miroslav Satan and 32-year-old Petr Sykora.
Yes, the Capitals roared with Backstrom, Alex Semin and Mike Green. But the men logging the biggest minutes were Tom Poti, Milan Jurcina and Jeff Schultz.
It was David Steckel who scored the overtime winner for Washington to force Game 7.
"Our depth has come a long way," Jason Chimera said Wednesday. "A couple years ago, we added [Matt] Niskanen and [Brooks] Orpik, which has helped our D tremendously. Then you add [T.J.] Oshie and [Justin] Williams this year and we've got a good, four-line team that can hurt you in many ways.
"You've got two really deep teams."
That isn't to say that Crosby and Ovechkin don't gear up for each other. They do.
"I'm not going to lie. I think both players get up for the games," Penguins winger Eric Fehr, a former Capital, told reporters Monday. "I think a lot of it is fan-driven and media-driven, but it's hard to argue it when you see how hard they play against each other."
It was just "a long time ago," as Ovechkin said on Wednesday.
"I think it brings out the best in both of us," Crosby told reporters Monday. "I feel like in the past, that's been the case. There's a lot made of it, but at the same time, we want to be at our best for our respective teams. I don't think there's anything wrong with that."
Ovechkin and Crosby were both indisputable forces for their teams in the first round. Ovechkin, now 30, scored three times in six games against the Flyers, and suavely sidestepped Philadelphia defenceman Radko Gudas to set up Backstrom's series-clinching goal.
He also made his physical presence felt with 28 hits, or 50 per cent more than his regular season average. The only players with more in the opening round were the likes of known bruiser Matt Martin and defencemen such as Gudas, Brent Seabrook and Johnny Boychuk.
"He's hit me quite a few times in the past playing against him, a couple times in the Olympics, too," Oshie said. "So I knew he was a physical player. But once you get here, you really see how physical he can be and how much he can create time and space for everyone else – not only with his shots but with his physical ability."
Crosby, 28, led the Penguins with eight points in five games. His top-shelf breakaway goal in Game 1 was spectacular and set the tone for the entire series.\
But neither the Penguins nor Capitals need either player to completely take over the game to win now. In fact, Capitals coach Barry Trotz said Wednesday it was "disrespectful" to the other stars to paint this series as anything other than Washington versus Pittsburgh.
"Coming into it, it should be a pretty appealing series," Trotz said. "And this will be, if you're looking for star power, speed and physicality; if you're looking for creativity and physicality and good goaltending and strong special teams. You're probably going to see all of those elements in this series. Because both teams have all of those elements."
The hook is Crosby versus Ovechkin. The pay-off will be better overall hockey.
"There's a lot more to it than Ovie-Sid," Chimera said. "There's a lot of guys that can hurt you, a lot of game-changers on both teams. It's going to be exciting."
--
Contact Frank Seravalli on Twitter: @frank_seravalli