Decision nears on potential playoff return for Stamkos
Tampa Bay Lightning star Steven Stamkos says answers are coming soon on his potential return this postseason from a blood clot.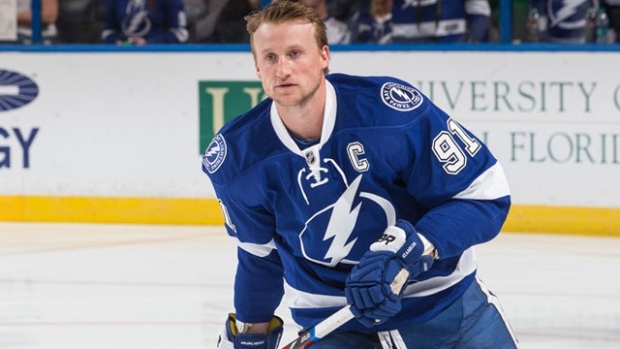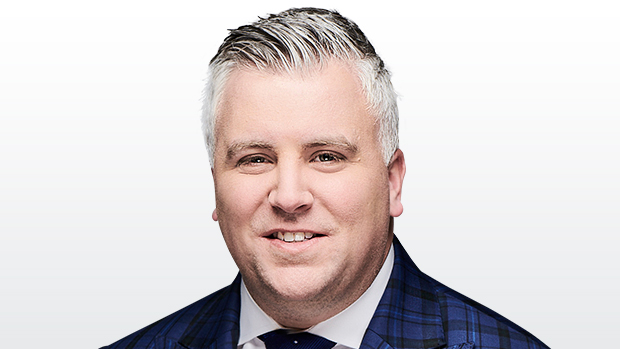 PITTSBURGH — Steven Stamkos played coy for the cameras Monday morning, revving his gamesmanship motor when asked if he would be on the ice for Game 2 against the Pittsburgh Penguins.
"You'll have to wait and find out," Stamkos said, smiling.
But after the herd of reporters around him thinned out, Stamkos peeled back a layer, revealing the rollercoaster that twists and turns underneath his jersey.
The truth is that Stamkos has no idea when, or if, he will return to the Tampa Bay Lightning lineup. He is optimistic, but the possibility exists that he might not play again this season. There is no gamesmanship at play when he says that.
Stamkos will not play in Game 2 of the Eastern Conference final. The only thing he really knows is that a final decision is nearing, one way or the other.
"It's been a process," Stamkos said. "Whether it's Game 3 or 4 or 5 [he returns] or coming to the reality that it's not in the best interest of my long-term health to play in the playoffs, those are the questions that we're getting closer to getting answered every day. …We could come to a conclusion after all of our research that it's just not safe enough to play at all in these playoffs. That's the reality that I'm living with."
Stamkos, 26, has not played since doctors discovered a blood clot near his right collarbone on April 1. He has been practising since April 26 and seems to be at full strength physically, but is awaiting word from doctors on whether he can more aggressively time the administration of his blood-thinning medication to be able to play without risk.
Stamkos confirmed on Monday that he has been taking the injectable blood-thinner Lovenox twice daily since his April 4 surgery to reduce the risk of a second clot forming.
The NHL does not permit players to play in games while on blood thinners.
However, some players — like Chicago Blackhawks' defenceman Kimmo Timonen during last year's playoffs — have manipulated their dosing schedule to time it so that they would only be off the blood thinner for a short period of time, like during a game, before taking their next dose. Stamkos' current dose, he said, typically remains in his system for 12 hours.
"There are certainly cases where guys in the NHL have played on the same medication that I've been on, altering their routine," Stamkos said. "That's something that we're exploring. It's just a matter of how long do you have to be on the twice-a-day injections. Those guys who have played have done an injection, skipped a dose, played, and they're ultimately as safe as anyone."
It is a delicate dance for anyone, but particularly so for Stamkos.
Not everyone responds to the same dose of medication the same way. Size, weight, blood type, blood and protein factors, and even the rate at which an athlete perspires and dehydrates can play a role.
Pittsburgh Penguins forward Pascal Dupuis told TSN last week that he couldn't effectively manage his dosing, because he sweats more and dehydrates quicker than most, which helped lead doctors to recommend in December that he step away from the game for good.
Nothing is more important for Stamkos to consider than long-term health. But unlike Dupuis and Timonen, who were chasing championship glory in the final years of their career, Stamkos does not have a contract for next season. He can potentially cash in this summer as the youngest superstar in league history to hit free agency.
There is a team around him, including doctors, family and agents, who are helping make this decision.
"Safety first, health first. It hasn't changed," Stamkos said. "As an athlete, you're willing to do whatever it takes. Trust me, I've tried. That's the toughest part, for sure, to try to walk that line …That's the tough part now. I'm just trying to give myself a chance that if that day comes that we speak with the docs and we feel as a group, and me and my family, we feel that it's safe to get back on the ice, then I certainly will."
The Lightning have done just fine without Stamkos. They can take a 2-0 lead in this best-of-seven series with a win on Monday night in Pittsburgh. Tampa Bay has never lost a series in franchise history (4-0) when they win the first two games.
They're about to get other reinforcement back in the lineup. Defenceman Anton Stralman, a key minute-eater on the blueline, seems destined to draw back in for Tampa Bay in Game 2.
But Stamkos, the team's captain and leading goal scorer from the regular season, remains the focal point. He admitted struggling with the perception that he looks as healthy as ever on the outside, but his insides paint a different story.
He doesn't feel any different on blood thinners, but the tradition of growing a playoff beard means he hasn't broken his skin to reveal what rages underneath it.
"I haven't cut myself, so I don't really know," Stamkos said, knocking on his wooden stall. "I haven't had to shave."
Contact Frank Seravalli on Twitter: @frank_seravalli