Decision on Wideman appeal could take days
If recent history is any indication, NHL commissioner Gary Bettman may not issue his verdict on Calgary Flames defenceman Dennis Wideman's 20-game suspension until after the weekend, TSN Senior Hockey Reporter Frank Seravalli writes.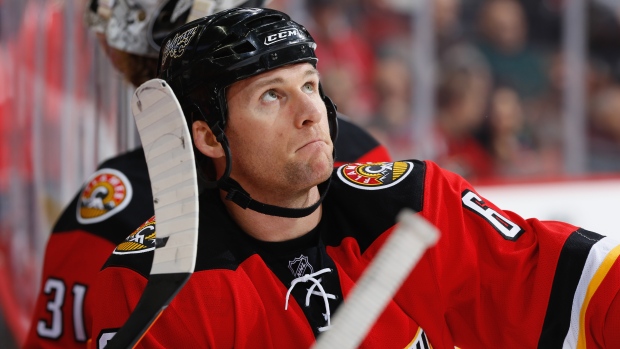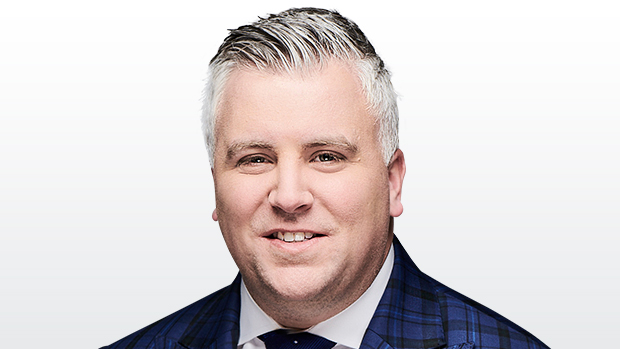 A decision from NHL commissioner Gary Bettman on Calgary Flames defenceman Dennis Wideman's appeal of a 20-game suspension for physical abuse of an official could take days to be rendered.
If recent history is any indication, Bettman may not issue his verdict until after the weekend.
That's because Bettman's decision is not simply a verbal decree or explanation on video. It will be issued as a formulated, legal-style document that contains procedural history, evidence, testimony from hearings and Bettman's own detailed analysis.
Bettman's 12-page decision in Shawn Thornton's appeal of a 15-game suspension for attacking Brooks Orpik in Dec. 2013 is attached below as an example.
Bettman took four days to produce a ruling in the Thornton case. Patrick Kaleta waited three days for an appeal decision for his 10-game suspension earlier that same season.
This is also the most complicated appeal Bettman has faced, with the NHL ruling that Wideman was culpable for his actions despite being diagnosed with a concussion after the fact.
In Thornton's case, it took three days alone for the NHL to receive a transcript from the 4.5-hour hearing in New York. Wideman's appeal hearing lasted nearly seven hours on Wednesday.
Wideman, 32, was represented by the NHLPA, including executive director Don Fehr and his brother Steve Fehr, special assistants Mathieu Schneider and Steve Webb, NHLPA legal counsel Don Zavelo and Roman Stoykewych, and Flames GM Brad Treliving.
Concussion experts acting on behalf of Wideman and the NHL were present for the hearing, but only the experts on behalf of Wideman gave testimony. Wideman was represented by Dr. Paul Comper, the NHLPA's neuropsychology consultant for the last decade and co-chair of the NHL/NHLPA concussion subcommittee, and Dr. Jeff Kutcher, who is director of the NeuroSport program and professor of neurology at the University of Michigan.
In the previous cases of Thornton and Kaleta, Bettman ultimately upheld the bans, deeming the punishment was "supported by clear and convincing evidence and is therefore affirmed."
Given that Wideman and the NHLPA may further appeal to a neutral arbitrator for the first time under this current Collective Bargaining Agreement, Bettman and the NHL's legal team will want to make sure his decision is based entirely on fact and is as air-tight as possible.
Each game his suspension would be reduced is worth $28,225.81 to Wideman.
The neutral arbitrator in this case would be James C. Oldham, the jointly designated NHL and NHLPA neutral discipline arbitrator, who is a professor of law and legal history at Georgetown University in Washington, D.C. Oldham is also a salary arbitrator for Major League Baseball.
Shawn Thornton's 15-game suspension timeline:
Dec. 7, 2013 - Incident occurred vs. Pittsburgh
Dec. 14, 2013 - Discipline hearing held, Brendan Shanahan issued suspension within hours
Dec. 16, 2013 - Appeal filed by NHLPA
Dec. 20, 2013 - Appeal hearing held in New York
Dec. 23, 2013 - Transcript from 4.5-hour hearing received by NHL
Dec. 24, 2014 - Bettman's decision issued in 12-page document, affirming suspension
Frank Seravalli can be reached at frank.seravalli@bellmedia.ca.