DeGrom to have MRI on 'barking' elbow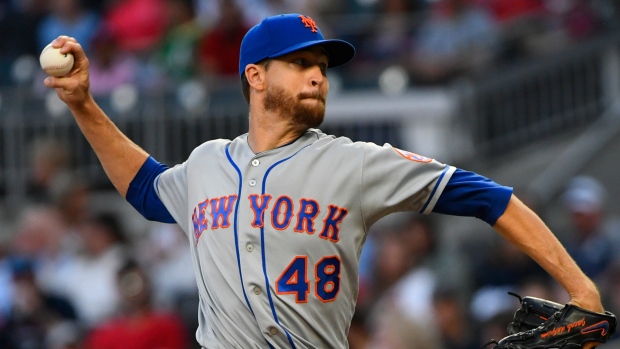 The New York Mets have placed Jacob deGrom on the 10-day IL. DeGrom will head to New York to have an MRI Saturday on his elbow according to manager Mickey Callaway.
Callaway said deGrom's elbow started "barking" after playing catch on Thursday.
"We're not sure exactly what it is, so we want to get it checked out," Callaway said. "He's just a little tender in the elbow. We don't know if it's just from general fatigue. So we're being overly cautious at this point. We have 90 percent of the season left and feel no reason to push him too much at this point. There's just no reason to do it," Callaway told Newsday on Friday.
"He hasn't really felt it until [Thursday.]"
DeGrom originally had his start pushed back due to what the team said was strep throat. After a stellar start to the season, deGrom struggled a bit in his last two outings against the Atlanta Braves and Minnesota Twins. He lost both games and his earned-run average went up to 3.68.
DeGrom had Tommy John surgery in 2010 to repair a torn UCL.
The Mets will begin a three-game series in St. Louis on Friday night.