Law starting in place of Jackson for Jays
Derek Law will replace Edwin Jackson as Wednesday's starter for the Toronto Blue Jays against the Baltimore Orioles the team has announced. No reason was given for the change. Law will be making his first career start when he takes the mound for the Blue Jays at Camden Yards.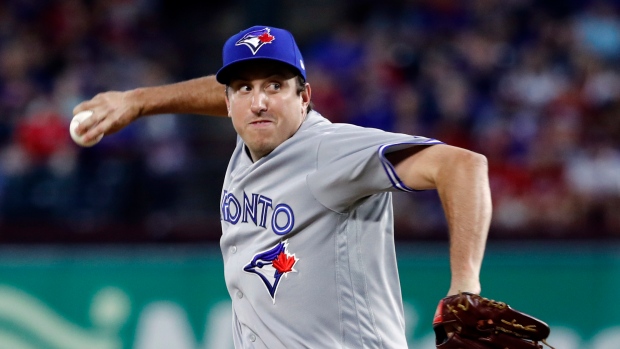 BALTIMORE — The Toronto Blue Jays have made a late change to their starting rotation, replacing the struggling Edwin Jackson with right-hander Derek Law for Wednesday night's game against the Baltimore Orioles.
No reason was given when the Blue Jays announced the decision.
Jackson, on his record-tying 14th MLB team, is 0-4 with an 11.90 ERA in five starts for Toronto this year.
Law will make his first career start in his four seasons in the majors on Wednesday. He is 0-1 with a 5.89 ERA in 18 1/3 innings in 14 games for the Blue Jays this year.
Toronto (23-43) has lost five games in a row.