Dermott leaves Maple Leafs game against Devils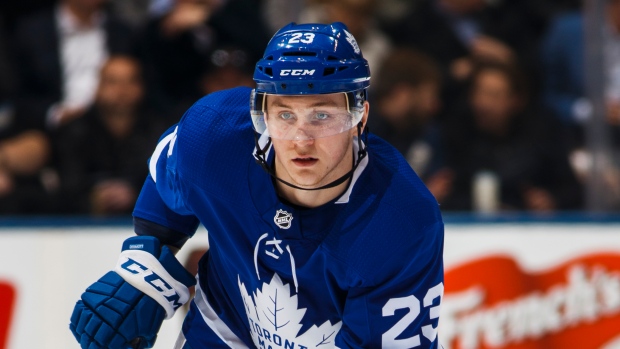 Toronto Maple Leafs defenceman Travis Dermott was injured in the first period of Thursday's game against the New Jersey Devils.
Dermott was hit from behind along the side boards by Devils forward Brett Seney.
Seney was assessed a minor penalty for boarding.
Dermott has two goals and 10 assists in 39 games going into Thursday's contest. He returned later from the dressing room later in the period.