Devils' Boyle remains upbeat after cancer diagnosis
Former Maple Leafs centre has chronic myeloid leukemia, a rare but treatable type of bone marrow cancer, but feels 'very fortunate, very blessed' and hopes to be in the New Jersey lineup on opening night, TSN Senior Hockey Reporter Frank Seravalli writes.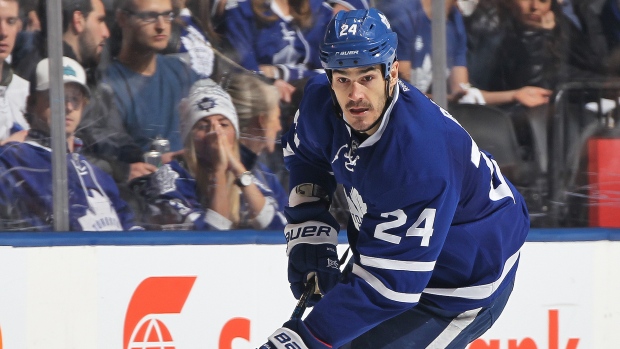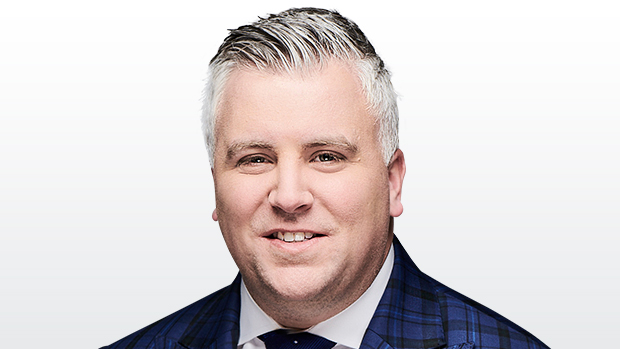 The sobering news rippled through the hockey world quickly, hitting like a ton of pucks, with Brian Boyle saying his phone filled up with messages of concern and "love" from around the NHL.
The New Jersey Devils centre announced Tuesday he was diagnosed with chronic myeloid leukemia (CML), a rare but treatable type of bone marrow cancer.
Devils doctor Michael Farber said Boyle's cancer was discovered in the early stages and is usually attacked with medication.
Boyle, 32, said he experienced fatigue throughout the summer but chalked that up to becoming a parent again, with his wife, Lauren, giving birth to a daughter in May.
"I feel as close to normal as I can feel," Boyle said in a Tuesday conference call with reporters. "I'm expecting to live my life. To live a normal life. I believe I am in good hands."
Farber indicated the Devils are awaiting test results to determine when Boyle can resume playing again, but Boyle said his focus remains on opening night.
"We have a good plan of attack here and I'm looking forward to getting on the ice and playing," Boyle said. "When that happens I don't know, but my mindset is on Oct. 7."
Boyle signed a two-year, $5.5 million deal with the Devils on July 1 after ending last season with the Toronto Maple Leafs. He retained his sense of humour in the conference call, making it easy to see why the hulking 6-foot-6 Boston native – who is one of 13 children – has been an incredibly popular teammate during stops with the Los Angeles Kings, New York Rangers, Tampa Bay Lightning and Leafs.
"I'm pissed my wife won't let me have Skittles anymore," Boyle said of one of his new dietary restrictions.
Boyle also vowed to not use his condition as an explanation for his performance on the ice.
"If I suck one night, it's because I sucked, not because of any other reason," Boyle said.
Boyle also asked for the hockey community's prayers. He said he's seen "first-hand" prayers heal "cancers and situations that are said to be untreatable," referring to his father Arthur's battle with cancer.
Despite the fact Boyle's cancer was caught early, the dreaded 'C' word hits hard, especially for an otherwise healthy professional athlete with two young children.
Through it all, Boyle seemed upbeat and optimistic. According to the National Cancer Institute, properly treated CML patients have an overall survival rate of 95.2 per cent after eight years, which is not far off from the survival rate of the general population.
On Oct. 8, 2007, forward Jason Blake was also diagnosed with CML when he was a member of the Leafs. He went on to play 363 more games in his NHL career, including all 82 games that season with the Leafs, in which he won the Bill Masterton Trophy for perseverance and dedication to hockey.
Devils GM Ray Shero said Boyle's cancer was discovered during routine bloodwork that is taken during preseason physicals. It is not even the first time in the last few weeks that a professional athlete was alerted to a potentially life-threatening condition by virtue of a team physical. New Orleans Saints doctors found an aortic aneurysm in newly acquired long snapper Jon Dorenbos just days after a trade; his life was saved with open heart surgery.
"It's pretty crazy news," Boyle said. "My wife and I, we've had a few long nights. Fortunately, for us, the kids are young enough where they don't have to deal with the questions and worrying. We are in a good place right now. With the potential and what it could have been, and what it turned out to be, this is positive news. I feel very fortunate, very blessed. We've had a tremendous outpouring of prayers."
Contact Frank Seravalli on Twitter: @frank_seravalli