Devils, D Gelinas agree to two-year deal
The New Jersey Devils and defenceman Eric Gelinas avoided arbitration by agreeing to a two-year, $3.15 million on Tuesday. The arbitration hearing was scheduled for next Tuesday.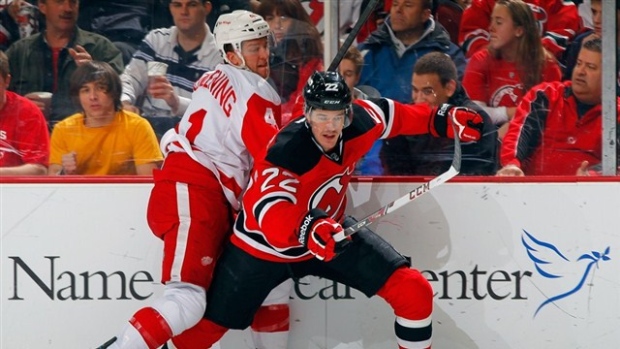 NEWARK, N.J. - The New Jersey Devils have re-signed defenceman Eric Gelinas to a two-year, $3.15 million contract.
Devils general manager Ray Shero announced the signing on Tuesday. The team had maintained its rights to the restricted free agent by making a qualifying offer late last month.
Gelinas led all New Jersey defencemen with six goals, playing in a career-high 61 games last season. He finished tied for third among all NHL rookie defencemen with seven goals and 22 assists in 60 appearances the previous season.
The native of Vanier, Ontario made his NHL debut on Apr. 25, 2013 against Pittsburgh. He was New Jersey's second choice and the 54th overall selection in the 2009 NHL draft.