Devils sign D Mueller to two-year deal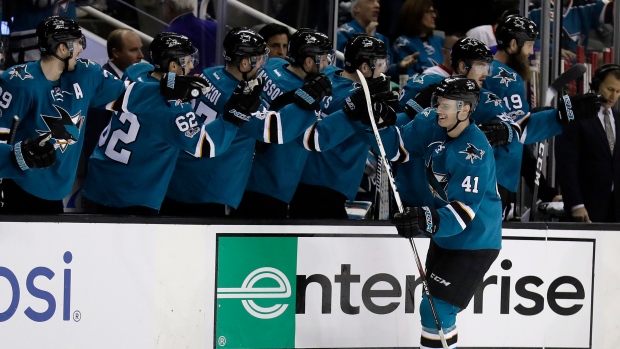 The New Jersey Devils signed defenceman Mirco Mueller to a two-year, $1.7 million contract on Tuesday.
Mueller, who was traded to the Devils from the San Jose Sharks in June, will make $775,000 this season and $925,000 in 2018-19.
The 22-year-old appeared in just four games with the Sharks last season, posting a goal and two points. In 62 games at the AHL level, he scored two goals and added 18 assists.
The 2013 first-round pick appeared in a career-high 39 games with the Sharks during the 2014-15 season.
He owns two goals and six points in 54 career games at the NHL level. His deal is a one-way contract.