Dirty's trending downwards in the NHL
This week, NHL fans witnessed something that's become a rarity in the sport of late: a dirty and violent hit. As TSN's Dave Naylor writes, incidents like the one involving Dustin Byfuglien - along with fights and enforcers - are clearly being phased out of the sport.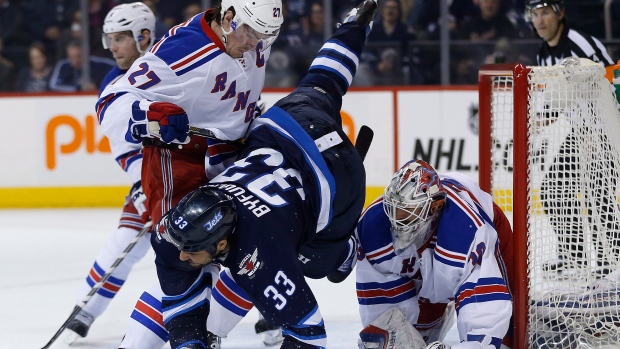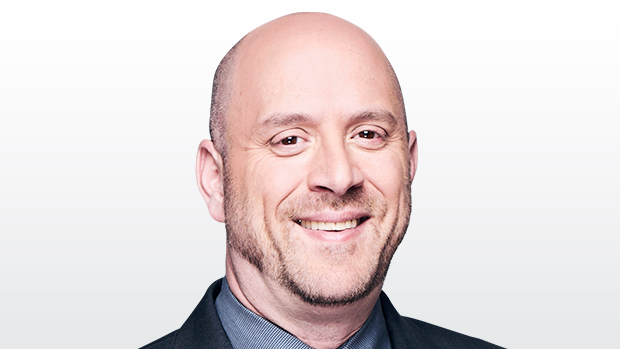 This week, NHL fans witnessed something that's become a rarity in the sport of late: a dirty and violent hit, one that seemed to have nothing to do with playing the game and made people shutter to imagine what could have occurred to the player on the receiving end of it.
It occurred Tuesday night, when Jets defenceman Dustin Byfuglien delivered a nasty crosscheck to the back of New York Ranger J.T. Miller - who was on his knees in front of the Winnipeg crease at the time the hit was delivered.
It was senseless play, indefensible really. And one that drew a four-game suspension from the NHL.
But reaction to the Byflugien hit reminds us of how rare these kinds of incidents have become in the league. In fact, it's hard to think of anything this season that's sparked much in the way or moral outrage. Violence in hockey has been a consistent hot-button issue throughout the history of sport. But it appears we've hit a low ebb in this regard, that just perhaps something has changed in the game.
Which, if true, is pretty interesting given that the reduction in gratuitous hockey violence has coincided with the near extinction from the game of true enforcers - the one-dimensional players whose role was supposedly to keep the game safe.
Anyone who's been around the game of hockey long knows how the traditional logic – or illogic - goes when it comes to what was supposed to happen if enforcers were phased out of the game, right? There was supposed to be a massive upsurge in all kinds of violence, much more dangerous than two players squaring off with their fists – stick-swinging, hits from behind, cross checks to the neck, those kids of things.
But what's occurring this season tells a very different story.
As of right now, the NHL has handed out 75 games worth of suspensions for on-ice incidents this season. That's way down from the 132 handed out last season, a figure that is pretty much in line with full season totals from the previous few years.
Guess what else is down this season? Fighting, for the third year in a row, so this season just 27.75 per cent of NHL games have included a fight - compared to 36.67 three seasons ago.
But just who is fighting is more revealing. This season in the NHL, with just a handful of games remaining in the regular season, there are just seven players who've had more than 10 fights this season. A year ago, that number was 22.
Three years ago there were nine players in the NHL who had 15 or more fights.
This season there are just four.
So the one-dimensional player, the enforcer, the policeman, the guys who keep the game safe, are clearly being phased out of the sport.
And what's happening? Well, there are fewer dirty hits that warrant suspensions. There is no doubt that with the goons nearing extinction, the game has become safer, which is exactly the opposite of what so many believed would happen.
All of which proves that when you're arguing about the role of fighting in hockey, a topic where there is so much conjecture and opinion that can cloud the issue, sometimes it pays to look at the facts.