Disbelieving Lions set for basement battle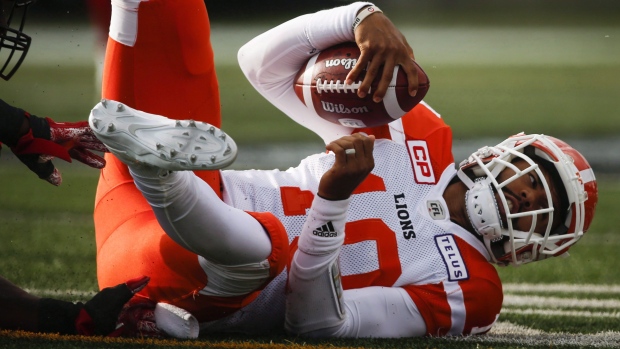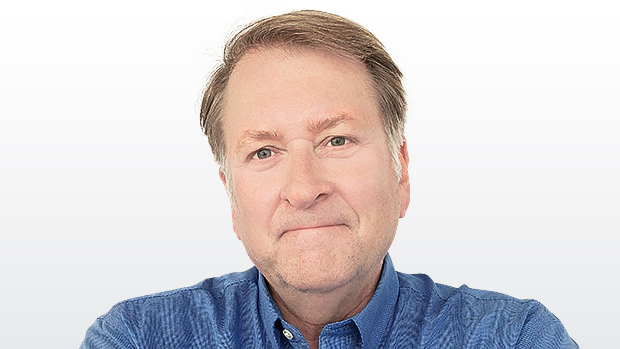 It has always been the considered opinion of the winningest coach in CFL history that your record tells who you are as a team, but there are a few days when even Wally Buono can be overtaken by a sense of disbelief about the BC Lions.

Instead of his usual staccato response, the coach/GM of the CFL team actually took a moment to ponder whether he or the Lions have realized their plight at this stage of the season, heading into a game Friday against the Hamilton Tiger-Cats (8 p.m., TSN, 6 p.m., pre-game, TSN 1040) at BC Place Stadium.

"Good question; I'm not sure I even have an answer," Buono said. "We're 6-6. If we're in last place at the end of the season I'll be really disappointed. We don't control our own destiny, that's the sad part, but we do control what we do Friday."

Winning has indeed been part of the Lions culture since Buono arrived in 2003, and even in years when they've stumbled there's always been at least one divisional rival, or a team in the East Division, which has allowed them to slip into the playoffs.

For the first time, however, at least in a public forum, Buono acknowledged what seems to becoming clearer to his team; that the Lions could win their final six games of the season and, for the first time in 21 years, still miss the playoffs.

That's one way to define the humbling sense with the Lions these days. Another is when a veteran offensive player is asked if the Lions can feel overconfident heading into a matchup against a 2-9 Hamilton team that has no hope of post-season play in the East Division and is last in 13 defensive statistical categories.

"We're last in the West right now if you look at it," receiver Chris Williams pointed out.

And that's the rub with the Lions at present, which perhaps is why receiver Emmanuel Arceneaux stood in front of his teammates immediately after Saturday's loss to the Calgary Stampeders in an attempt to try and avoid the fracturing that can happen when a team that is accustomed to winning is doing something else regularly.

"We're not used to losing. We're a proud franchise. I've always assumed we're going to make the playoffs, We've always been in the top three at worst," linebacker Solomon Elimimian said.

"We're 6-6. I can't remember being 6-6 and being this way. Obviously (winning the Grey Cup after an 0-5 start in) 2011 was an anomaly. But we're not out of it. We played Calgary twice and we were right there."

Williams quickly pointed out another obvious fact.

"Saskatchewan has six (wins). Edmonton has seven. We have six. Fortunately four of the six are at home," he said.

Another truth: Williams hasn't had more than 95 yards in a game in his first six outings since becoming a regular in the offence, and his targets have diminished from 13 to one last week in Calgary. BC, it would seem, hasn't yet figured out how to use him.

"It's definitely frustrating when you know what you can do and you're not getting those opportunities. I'm not the first or the last person to have a game like that," Williams said.

Truth be told, players like Elimimian probably have a better read on the tendencies of the opposing coach Friday than asking for a temperature check on his own team after five losses in their last seven games.

Elimimian solidified his credentials at the University of Hawaii playing for two seasons under coach June Jones, whose newly-installed run-and-shoot style Hamilton offence looks a lot like the one he saw during college practice sessions.

They were among Elimimian's fondest days playing the game, with a pair of bowl appearances, while playing on a team led by quarterback Colt Brennan that practically achieved cult status in Honolulu at the time.

"I've never been around an environment where we were on cloud nine all the time. June Jones or Colt Brennan could have run for governor and won. It was a feeling I've never had before. It was a professional feeling in a college setting," Elimimian said.

It's a far cry from where he and the Lions are at present, playing in a battle of cellar-dwellars, and the unfamiliarity of occupying the basement has prompted some veterans to make sure teammates look in the mirror.

"The leaders on this team need to lead," Elimimian said. "The coach can only take you so far. Players need to accept responsibilities. We are the ones doing it. Sometimes you got be blunt. It's not working. The onus is on us to get things right. The worst thing you can do is sweep things under the rug."

There's no sweeping under the rug where the Lions are right now this season – in last place needing help to make things right again.

LIONS TALES: As suggested earlier this week, Kelvin Palmer has been reinstalled at right tackle ahead of David Foucault, marking the sixth straight week of at least one change on the Lions offensive line. Alex Bazzie will also start ahead of rookie Kenneth Boatright. Kenyan Parker returns to a support role in the defensive secondary after suffering a dislocated shoulder.