Dodgers place Darvish on 10-day DL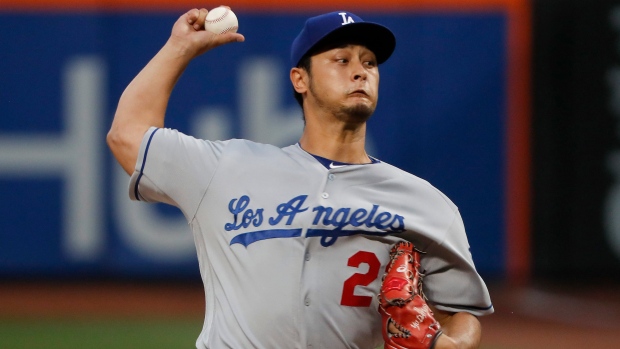 The Los Angeles Dodgers placed recently acquired starting pitcher Yu Darvish on the 10-day disabled list with lower back tightness on Saturday.
Darvish felt pain in his back during Wednesday's home debut against the Chicago White Sox. He allowed three earned runs on eight hits with just two strikeouts over six innings pitched.
Darvish released a statement on Saturday following the announcement that he was headed to the disabled list.
"My initial reaction after the last outing was that I felt like I could make the next start. However, after talking to the team and consulting with the doctor, I understand their concern and I respect that opinion. I will make sure to get treatment and rest to get ready for next start," said Darvish.
In his first two starts with the Dodgers before Wednesday, the 31-year allowed just two earned runs over 12 innings pitched with 20 strikeouts.
LA picked up Darvish before the Trade Deadline for three prospects. He should be ready to make his start against the Milwaukee Brewers on August 27.
In other news, the Dodgers activated outfielder Curtis Granderson, who was acquired from the New York Mets on Friday, and optioned outfielder Joc Pederson to the minors.