Dolphins RB Ajayi back at practice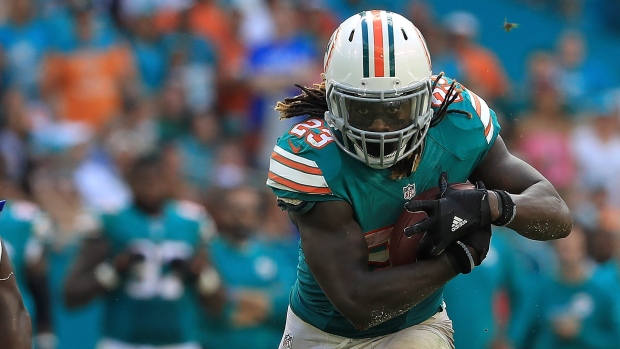 The Miami Dolphins got some good news on the injury front for a change. Running back Jay Ajayi was back at practice Sunday in full pads after missing the last two weeks with a concussion according to Chris Perkins of the Florida Sun-Sentinel.
Perkins added that he is still in concussion protocol, although he appears to be in the late stages of it if he's back out on the field.
Ajayi has been out since July 31 and has not yet worked with new quarterback Jay Cutler in game-action.
The Dolphins next face the Baltimore Ravens on Thursday in preseason action.