Donaldson one of the best catch-lightning-in-a-bottle candidates
Former Blue Jay Josh Donaldson did not hit well in the postseason but neither did any of his Cleveland Indians teammates. This won't matter to any team interested in the third baseman's services because the fact that he played is far more important than how he played both defensively and in a limited number of at-bats, Steve Phillips writes.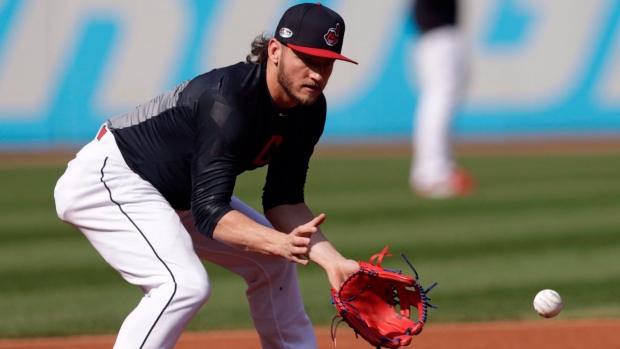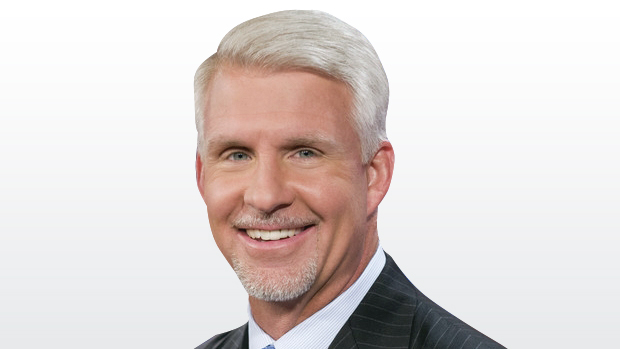 Josh Donaldson had a lost season with the Toronto Blue Jays. He was traded to the Cleveland Indians on Aug. 31 in a controversial deal – his health was a major question at the time of the deal as he had not yet returned to major league play.
But the questions about his health did get answered during the final month of the season with the Indians. He played in 16 regular season games, hitting .280/.400/.520 with three home runs and seven RBI. He walked 10 times while striking out the same. Effectively, once he started playing again, he was Josh Donaldson again.
The former Blue Jays third baseman did not hit well in the postseason (1-11 with 4 strikeouts) but neither did any of his Cleveland teammates as they were swept by the Houston Astros in the American League Division Series. This won't matter to any interested team. The fact that the 32-year-old played is far more important than how he played in a limited number of at-bats.
Plus, Donaldson proved he is healthy again even more on defence than he did on offence. It was his ability to push off hard and move laterally to make defensive plays that reinforced his recovery. He also reacted without hesitation in leaping for line drives over his head. He seemed to regain confidence in his body.
Donaldson desperately needed this time to start to rebuild his value in the free-agent market. It certainly didn't restore his value to his preseason expectations, but it did make him a viable one -year consideration for clubs heading into the 2019 season. He will not receive an offer anywhere near his $23 million this season but he will get guaranteed major league money. I suspect he will get one-year offers in the $8 to 12 million range with performance bonuses based upon games played to earn up to $15 million. It is highly unlikely that he will receive multi-year proposals because of the remaining uncertainty and unpredictability of his health.
I suspect the Indians, Baltimore Orioles, Minnesota Twins, Los Angeles Angels, Arizona Diamondbacks, St. Louis Cardinals, Atlanta Braves and Milwaukee Brewers could all have interest in Donaldson. The 2015 AL MVP will be one of the best catch-lightning-in-a-bottle candidates this winter.
Hernandez among bottom-three MLB umpires
Umpire Angel Hernandez has had a knack of being involved in controversial plays during his career. He has made questionable calls and doesn't always interact properly with players, coaches and managers. Last July, the Cuban-born Hernandez filed a federal lawsuit against MLB, alleging racial discrimination because he was not named a crew chief or getting World Series assignments.
My opinion is that his claims are without merit. Most former and current MLB players would rank the 57-year-old Hernandez among the bottom-three umpires in the major leagues. I have heard it over and over again. His participation in postseason baseball has often been questioned by people in the game. Yet he found himself as part of the ALDS umpiring crew in the New York Yankees-Boston Red Sox series.
I actually tweeted the following in the first inning of Game 3: "What are the odds there will be a controversial play in the #RedSox #Yankees game tonight with Angel Hernandez as the first base umpire?"
Hernandez had a really tough time umpiring on the bases. In Game 2 on Saturday, he had a call reviewed and overturned at second base. On Monday, while umpiring at first base, he had four calls reviewed by the replay crew in New York and three of them were overturned. On the biggest stage, he was at his worst. It was so bad that I actually felt bad for Hernandez. It completely reinforced why he has never been named a crew chief and why he doesn't get World Series assignments.
After his Game 4 loss on Tuesday, Yankees starter CC Sabathia said of Hernandez: "He is absolutely terrible. He was terrible behind the plate today. It's amazing he is getting umpiring jobs in these playoff games."
Red Sox second baseman Ian Kinsler once suggested that Hernandez find another line of work.
One of Hernandez's biggest faults is that he has never handled confrontation very well. Whenever he's questioned about calls, he gets defensive. He would move into an argument instead of away from it. Plus, there is a perception among players that he held grudges and would deliver payback to those that he felt showed him up in some way.
It has been rumoured that MLB Chief Baseball Officer Joe Torre once said of Hernandez: "I just think he wanted to be noticed." Torre is the person who determines postseason assignments for umpires and the person who Hernandez believes has discriminated against him. I have always thought the same about the veteran umpire. It seemed that he liked to be involved in big game-changing controversial plays.
There were some calling for Hernandez's removal from the Yankees-Red Sox series after his tough day on Monday. Unfortunately, once an umpire is part of a crew there is no precedent to remove him from games. Umpires can have bad days and it doesn't necessarily mean that they will be bad the next day.
It will be interesting to see what baseball does moving forward with Hernandez. I can't imagine that Hernandez's suit will go much further because baseball now has plenty of evidence to support their position. And, quite honestly, they could have players lining up to be supporting witnesses.
Championship Series all set
There were 30 and now there are four teams left standing. The Houston Astros and Boston Red Sox will square off in the American League Championship Series starting on Saturday while the Los Angeles Dodgers and Milwaukee Brewers meet in the National League Championship Series starting Friday night. Let's take a look at the two series:
ALCS
Houston Astros (103-59) vs. Boston Red Sox (108-54)
This is a matchup of the two best regular-season teams in baseball. Both clubs set franchise records for wins. They were the top two teams in run differential this year as well. This is a heavy weight battle of epic proportions.
The Red Sox had the highest scoring offence while the Astros had the best team ERA, including both the best starters and relievers ERA.
Offence
The Red Sox can score in many different ways. They can crush the baseball as they had the highest slugging percentage, including leading the majors in doubles this season. Last year they were last in the AL in home runs but the addition of J.D. Martinez (.330/.402/.629 with 43 homers and 130 RBI) in free agency changed that dramatically. He delivered and his presence brought out the best in the rest of the lineup. Outfielder Mookie Betts (.346/.438/.640 with 32 homers and 80 RBI) led the league in hitting and is the likely AL MVP. They were third in the AL in stolen bases which means they have the ability to manufacture runs as well.
The Astros offensive numbers were not as good this season as last year because of some in-season injuries to key players. Carlos Correa, Jose Altuve, George Springer and Marwin Gonzalez have all had lesser seasons while Alex Bregman has elevated his play to an MVP-calibre level. Even with a slight decline in numbers the Astros still have a deep and potent lineup. The good news for the Astros is that their bats are coming to life at the right time as they averaged seven runs per game against the Indians in the ALDS.
Advantage: Red Sox
Pitching
The Astros have the best starting pitching in baseball by far. Justin Verlander and Gerrit Cole lead the way with former Cy Young Award winner Dallas Keuchel and veteran starter Charlie Morton rounding out the playoff rotation. They have great stuff and can all execute a game plan. The Astros bullpen was the best in the AL statistically this season. They had great seasons from Collin McHugh and Will Harris while adding Ryan Pressly from Minnesota and Roberto Osuna from the Blue Jays. Lance McCullers Jr., who became a huge postseason weapon out of the pen in 2017, is back there again this October. His devastating curveball can neutralize both left and right-handed hitters.
The Red Sox entered the playoffs with huge questions around the health of their ace Chris Sale. He performed well in his Game 1 start and put an exclamation point on his health with an outstanding 8th inning performance in the ALDS clincher against the Yankees. He looks fit and motivated. Nate Eovaldi and former Cy Young Award winner Rick Porcello are veteran starters who performed extremely well against New York. The wild card for the Red Sox pitching staff is David Price. He has never had a postseason win as a starter and is trying to shake off a Yankee problem that has plagued him for years. If the Red Sox are going to win this series, Price is critical. The Sox don't have as many weapons in the bullpen but Matt Barnes, Ryan Brasier and Joe Kelly have done a good job serving as the bridge to closer Craig Kimbrel. Kimbrel is one of the game's best closers but is prone to bouts of wildness.
Advantage: Astros
Defence
The Red Sox have the best defensive outfield in baseball. Andrew Benintendi, Jackie Bradley Jr. and Mookie Betts are all athletic and have centre-fielder skills. Plus, they all have good instincts and arm strength. The Astros are better defensively in the infield than the Red Sox. Both teams have been very good at controlling the running game of their opponents.
Advantage: EVEN
The most interesting aspect of this matchup may be Red Sox manager Alex Cora against his former team. Cora was the Astros bench coach last season when they won the World Series. He knows the strengths and weaknesses of Houston as well as anybody. Whether he can leverage this knowledge or not remains to be seen. Both clubs are strong in analytics with the Astros having a slight edge.
Prediction Astros in 7
NLCS
Los Angeles Dodgers (92-71) vs. Milwaukee Brewers (96-67)
This is a matchup of two very hot teams. The Dodgers have won 16 of their last 21 while the Brewers are on an 11-game winning streak. That's not the only thing they have in common. They both have very deep rosters of versatile position players that will allow the managers to counteract each other's moves during the game.
Offence
The Dodgers scored the most runs in the National League this season. They have power throughout their lineup as they led the NL in homers. They have 10 players with double-digit homers and seven with 20-plus homers. Manager Dave Roberts works matchups. He seems to have an answer off the bench for every situation that comes up in the game. All the players have bought into their roles and are prepared to produce when called upon. Their offence is led by veteran third baseman Justin Turner and mid-season acquisition Manny Machado. They both have shown the ability to start rallies and produce runs.
The Brewers were second in the NL in homers and first in stolen bases this season. They have the ability to score in a lot of different ways. They can outslug the opposition as well as manufacture runs when necessary. They are led by likely NL MVP Christian Yelich and his fellow outfielders Lorenzo Cain and Ryan Braun. Yelich does it all: hits for average and power; walks; steals bases; starts rallies and drives in runs. Cain is the table setter. He didn't have a particularly good NLDS against the Colorado Rockies and they will need him to bounce back against L.A. Braun is swinging a hot bat and seems to be elevating the quality of his at-bats in the playoffs so far. Jesus Aguilar is a major power threat at first base and his homer in Game 3 against the Rockies may have unleashed the beast against the Dodgers. Third baseman Mike Moustakas provided the game winner in Game 1 and brings an excellent postseason pedigree in the NLCS.
Advantage: Dodgers
Pitching
The Dodgers have the edge in starting pitching led by Clayton Kershaw and Hyun-Jin Ryu who combined for 15 shutout innings against the Atlanta Braves in the NLDS. Rounding out the rotation are rookie Walker Buehler and veteran lefty Rich Hill. The Dodgers bullpen is slightly less predictable but the emergence of Kenta Maeda as a setup man has quieted concerns. Closer Kenley Jansen hasn't quite been himself since being diagnosed with a heart issue that will need surgery at the end of the season. He was a bit better against Atlanta than he was in the month of March but he is more unpredictable this year than a year ago.
The Brewers' strength is their bullpen. The have several power arms that manager Craig Counsel is willing to use at any time of the game depending in the situation: Josh Hader, Corey Knebel, Corbin Burnes, Joakim Soria and Jeremy Jeffress all have explosive swing and miss stuff. The Brewers starting pitching isn't great but it is good enough. Veteran Gio Gonzalez, Jhoulys Chacin and Wade Miley will all get the ball and give their club as much as they can but will all likely be yanked early at the first sign of trouble. With the schedule off days in the postseason the Brewers should have bullpen weapons available each game.
Advantage: Brewers
Defence
Neither club is a dominant defensive team. They are both vulnerable in some areas because they often game plan for offence. The Brewers are a bit better controlling the running game but the Dodgers don't steal many bases. Both managers will bring in defensive replacements with a lead late in the game.
Advantage: EVEN
This will be a battle between two deep teams. Keep an eye on how Counsel manages his pitchers. He may try to get Roberts to flip his lineup early in the game by making pitching changes and calling upon his explosive bullpen for as many as seven innings in a game. These are two excellent clubs and the best the NL has to offer.
Prediction: Dodgers in 7