Dorion: Karlsson out another week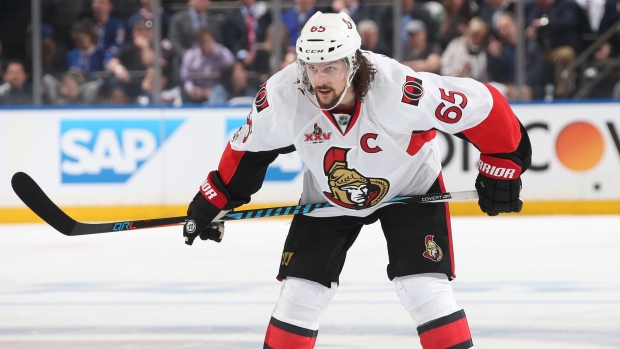 Ottawa Senators captain Erik Karlsson will have to wait until at least another week to make his 2017-18 debut.
Senators general manager Pierre Dorion said Wednesday Karlsson would not be joining the team on the Western road trip. Ottawa picked up a shootout win against the Vancouver Canucks Tuesday and visit the Calgary Flames and Edmonton Oilers on Friday and Saturday.
Karlsson could make his debut when the Senators return home to face the Canucks on Tuesday. Dorion said the team is very hopeful Karlsson will play at some point next week.
The 27-year-old is still recovering from off-season ankle surgery that included having part of the bone removed.
Karlsson played all 19 playoff games for Ottawa in the 2017 Stanley Cup playoffs despite having a foot injury and led the team to a Conference Finals berth.
He has 456 points in 556 career games and has led the NHL in scoring by a defenceman in three of the last four years.
The Senators are 1-0-2 to start the season.