Dorion to give update on Pageau on Friday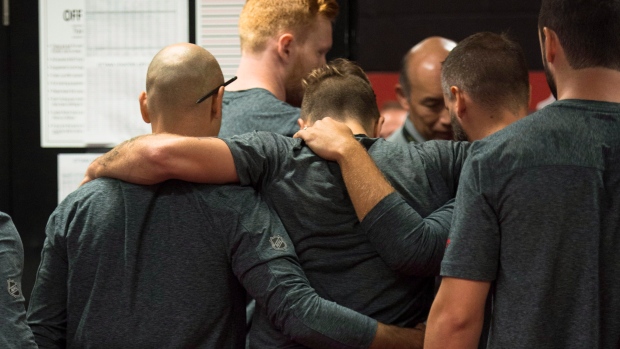 On the same day that the Ottawa Senators traded captain Erik Karlsson to the San Jose Sharks, fans of the team may soon have to deal with a significant injury to one of their better forwards.
Jean-Gabriel Pageau appeared to suffer a right ankle injury during fitness training on Thursday and needed help to get out of the gym, according to Chris Stevenson of The Athletic.
During a press conference following the Karlsson trade, general manager Pierre Dorion said they would give "a proper update" regarding Pageau's status on Thursday.
The 25-year-old centre scored 14 goals and 15 assists over 78 games with the Sens in 2017-18, his sixth year with the club.
The Senators selected the Ottawa native in the fourth round of the 2011 NHL Entry Draft.
Pageau is entering the second year of a three-year, $9.3 million contract.