Dream's Montgomery hits eights 3s to tie WNBA record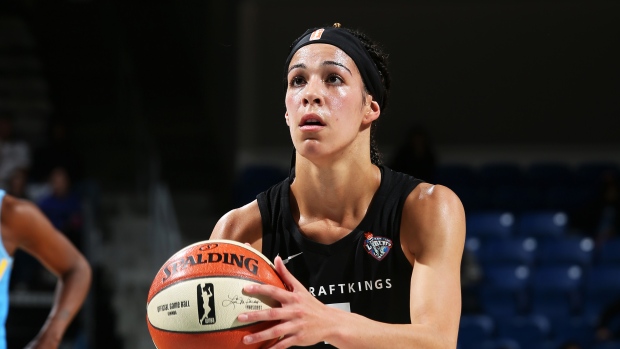 WHITE PLAINS, N.Y. -- Renee Montgomery hit eight 3-pointers to match to WNBA regular-season record and scored a season-high 30 points to help the Atlanta Dream beat the New York Liberty 86-77 on Sunday for their sixth straight victory.
Diana Taurasi, Riquna Williams and Shekinna Stricklen also have hit eight 3-pointers in a game. Montgomery had 25 points in the second half, hitting seven 3-pointers to break the WNBA record for a half -- one more than Taurasi, Sue Bird and Sami Whitcomb.

Canadian Kia Nurse recorded five points, two rebounds and one assist in 15 minutes of action.