Dreger Report: 3-on-3 for All-Star Game?
The NHL All-Star Game needs an overhaul and Nashville is as good a place as any to introduce change. Sources say that 3-on-3 hockey is being discussed as a replacement to the traditional mid-season game.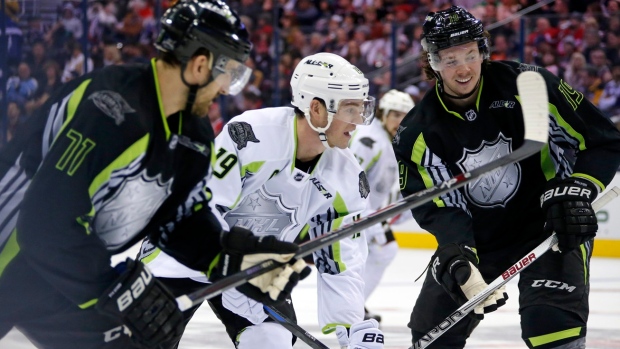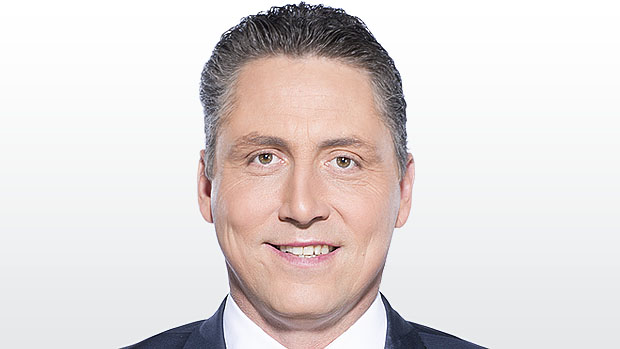 The NHL All-Star Game needs an overhaul and Nashville is as good a place as any to introduce change.
Sources tell The Dreger Report that 3-on-3 hockey is being discussed as a replacement to the traditional game which has historically been high scoring, but void of emotion, intensity, or any form of competitiveness.
It's tired, it's old and on a special weekend largely designed to market its stars, needs a facelift.
It's still somewhat unclear how the concept will be implemented, but a series of 3-on-3 games in a mini-tournament format is a likely scenario and should occupy centre stage on Jan. 31.
And for those who enjoy the NHL skills competition, fear not. Regardless of change to the actual game, this All-Star staple will remain a focal point of the weekend and will hold down its usual Saturday slot.
Discussions are ongoing with all involved - including the NHL Players' Association - who some say could endorse the changes as early as next week.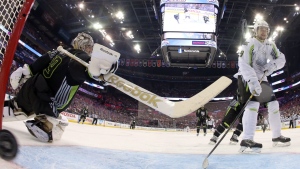 Facing the Challenge
NHL general managers will meet Tuesday in Toronto and an open discussion on the coach's challenge will be among the topics discussed.
There's some concern over the inconsistency of how goalie interference is interpreted by on-ice officials when given a second look. There's also a feeling among some GMs that the level of contact with NHL goaltenders that results in overturned calls is minimal.
A mid-week flash poll of the league's 30 GMs produced some interesting results. I asked each executive the following question: Do you think the criteria for goalie interference has to be tweaked for the coach's challenge?
Fourteen general managers said the rule should be tweaked, or least the criteria the officials are working with needs to be reviewed or clarified by the group.
Twelve answered no - leave the rule as it is and continue to evaluate the process for the remainder of the season. That would allow ample time for officials to fine tune and for teams to grow familiar with how tightly goaltender interference is being called.
Two GMs were undecided and requested more time to analyze it, while the remaining two declined to provide a vote.
The coach's challenge is working and if the officials are guilty of anything, it's trying to be too perfect. GMs may direct officials to stand by their initial call, unless the coach's challenge review uncovers a significant foul that prompts the change.
NHL Director of Officiating Stephen Walkom will be at Tuesday's meeting to address the GMs and will likely present video clips of this season's reviews to get a direct idea on how the league's decision makers want goalie interference called moving forward.
Olympic Update
On Tuesday's Insider Trading, TSN Hockey Insider Pierre LeBrun reported on a highly secretive meeting between the NHL, NHL Players' Association and IIHF two weeks ago. According to LeBrun, the three parties focused on the 2018 Olympic Winter Games in South Korea and the league's potential participation in Beijing in 2022.
This meeting is viewed as an initial step in a process that will undoubtedly take several months before a final decision is made - possibly in late 2016.
It's too early to surmise if the league and Players' Association are leaning one way or another. But based on reaction from NHL ownership sources, an incredibly strong business opportunity will have to be apparent and attainable or there's little hope team owners will approve two lengthy shutdowns just for the global growth of the game.
"I would be shocked if we play in those Olympics," one source said, referring to PyeongChang and Beijing.
While some NHL owners are clearly opposed, let's not forget the players' investment in the sport and the clout the NHLPA has in determining the league's involvement. If the players decide that continued Olympic participation is worthwhile and important, some believe they'll apply as much pressure as possible to make it happen.
The Players' Association strongly supports all international events such as the Olympics and the upcoming World Cup of Hockey. And a PA source said he would be "very surprised" if the NHL does not go to either PyeongChang or Beijing and tap into what appears to be a very lucrative Asian market.
Time will tell, but it's believed the league definitely has interest in China. And if the long-term financial benefits are as real as expected, even hardcore opposition may be swayed.
For more from the NHL GM meetings, don't forget to tune in to Insider Trading - Tuesday on SportsCentre and TSN.ca.