Dreger Report: A Reimer off-season primer
James Reimer is putting up impressive numbers this season, TSN Hockey Insider Darren Dreger writes, but his future with the Toronto Maple Leafs remains very much up in the air.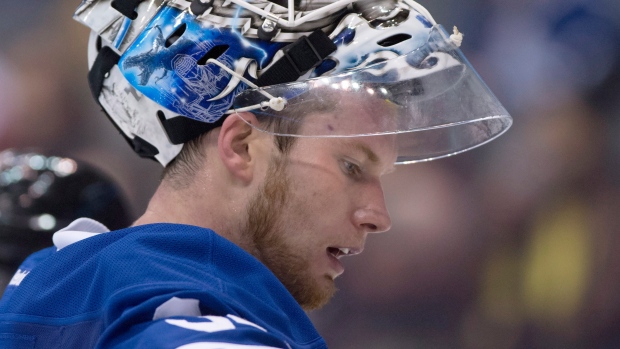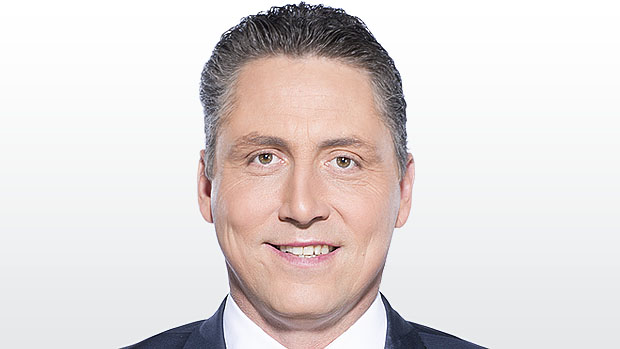 It could be fleeting, or it could be the statistical foundation for a more solid future. Either way, the fact James Reimer leads the NHL in save percentage shows the work he has put in over time is paying off.
But will there be a pay off at the end of the season if the 27-year-old Maple Leafs' goalie negotiates an extension or opts for unrestricted free agency?
It's no secret that Reimer wants to stay in Toronto, and, based on his play, there is no doubt Leafs' general manager Lou Lamoriello has interest in re-signing him. But will that interest get trumped by a trade offer, or dampened by demands from a red-hot goaltender who has earned his right to test the open market?
Asked to predict the term and dollar Reimer might command to extend his time with the Maple Leafs, the collective average educated guess of a few NHL management types outside of Toronto is five to seven years at $4.5- to $5.5-million per season.
To some, Leafs' brass included, that might sound inflated. However, from an analytics perspective, to quote TSN.ca analytics writer Travis Yost, Reimer is, "killing right now."
Yost, using this season's data, provides criteria to support Reimer's superb play:
1) Reimer is the league leader in raw save percentage at .937. (Michal Neuvirth, Corey Crawford, Petr Mrazek and Braden Holtby round out the top five)
2) Reimer is the league leader in even-strength save percentage at .955. (Connor Hellebuyck, Mrazek, Neuvirth, and Henrik Lundqvist round out the top five)
3) Shot quality. Based on criteria from our friends at War on Ice, which emphasizes the difficulty of every shot faced, Reimer remains the even-strength leader at .954.
4) High-danger save percentage. This is an analytics stat designed to chart even-strength percentage based on shots considered significant scoring chances. Reimer is at .930, putting him at the top of the list. New Jersey's Cory Schneider is next at .897 and Kings' goaltender Jonathan Quick third at .890.
All of the above may be just numbers to some, but for Reimer they are proof that the two-a-day on-ice training sessions he starts in May, mere days following the traditional end of the season for the Maple Leafs, have made him a better goalie.
Are those numbers good enough to convince the Leafs to invest in him for the long term? Are they more ammo to lure in potential trade suitors? It's too soon to say.
Expansion update
The NHL's executive committee met this week in New York to further discuss and review the expansion process. True to their word, very little has leaked from the meeting, other than word that the process remains ongoing and there is still no timeline for a decision.
NHL ownership sources still strongly believe Las Vegas will be granted an expansion franchise, but are less confident Quebec City will be as fortunate. However, it should be noted said sources are not on the league's executive committee. That group, along with the commissioner's office, has been diligent in keeping the specifics of these meetings and discussions confidential.
The mechanics of an expansion draft were also discussed Wednesday in New York. It's unknown what changes the NHL would make to facilitate the draft, but the existing 30 clubs are bracing for the potential of losing one or two good players.
Ownership sources believe the detail work of an expansion draft is what could be standing in the way of a final decision. It's all speculation at this point.
College watch
'Tis the season for college free agents to draw NHL attention.
Such is the case for 24-year-old Providence winger Brandon Tanev, the younger brother of Canucks' defenceman Chris Tanev.
Sources say Brandon remains a hot commodity, with as many as a dozen NHL teams interested in signing him.
Tanev attended the Boston Bruins' development camp last summer after scoring the game-winning goal in the Providence Friars national championship victory over Boston University.

A message that matters
As a minor hockey dad, I've experienced and been responsible for my fair share of regrettable moments. None as memorable as the time my good pal and fellow TSN Hockey Insider, Bob McKenzie, was escorted out of an arena by a couple of policeman as described in his book, Hockey Dad: True Confessions of a (Crazy) Hockey Parent, but I've barked at few officials over the years and exchanged pleasantries with coaches and other parents. I'm not particularly proud of it, but I will own my past.
The Ontario Minor Hockey Association has produced a remarkable video. Using a collection of impressionable young hockey players, the OMHA is promoting its campaign, Respect in Hockey. If you're a hockey parent, watch this video. Hopefully, it digs into your core, the same way it dug into mine. We can, and should, be better.
In my autographed copy, Bob wrote:

"Dregs, enjoy every minute of the kids' hockey because time flies..."

He's right, so make the best of it and let's make sure our children are able to enjoy the ride as much as we do.

On the pond
Based on weekly requests for backyard rink updates, suggestions and pictures, I will end the Dreger Report this week with a photo of time spent this week between taking and making calls in an endless quest to feed the beast that is Insider Trading. Our pond is near perfect. A few more floods and it will be postcard worthy.
Have a great week.