Dreger Report: All eyes on Coyotes going into Mar. 2
TSN Hockey Insider Darren Dreger writes that the Arizona Coyotes are open for business going into the trade deadline and sets up what should an interesting debate on overtime/shootout rules at the March GM meetings in this week's Dreger Report.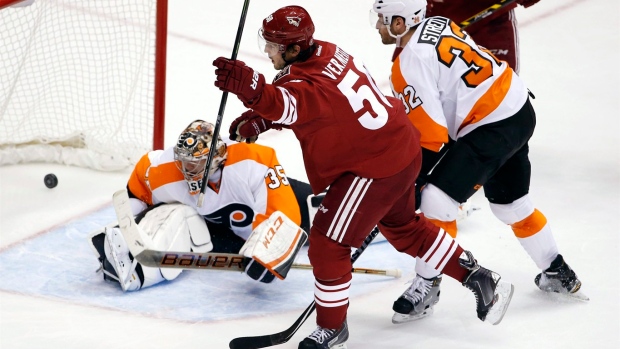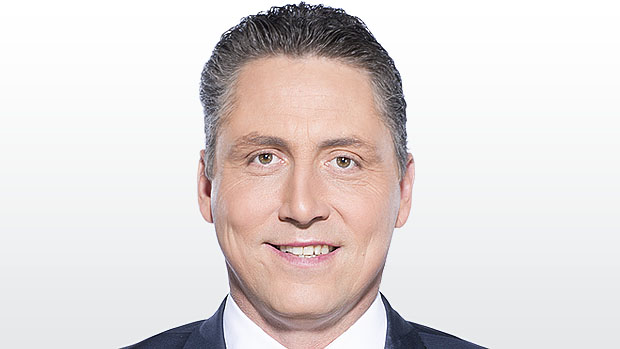 The Arizona Coyotes will be compelling to watch in the weeks leading up to the trade deadline on Mar. 2.
The direction from new ownership is to get younger, prepare for a strong draft in June and cut payroll. And this position isn't to protect the bottom line of an organization with a deep history of financial distress. It's a more common sense approach for a club that needs to stabilize its foundation for long-term success.
We've openly speculated on the availability of forward Antoine Vermette and will continue to do so until Coyotes general manager Don Maloney fetches the right return to make the deal. The original asking price, according to a couple of teams with interest, includes a prospect and a roster player. That's certainly not unreasonable for a player with Vermette's talent, but it is steep based on his status as a pending unrestricted free agent.
Defencemen Zbynek Michalek and Keith Yandle are also being batted around potential trade circles and some believe it's not a matter of if these three players will be traded, but when.
That said, we shouldn't hear a lot of trade rumours involving Coyotes captain Shane Doan. He has another year remaining on his contract and has almost no interest in making an in-season move. Doan remains committed to the team and community and has seen the turmoil other veteran players have endured when trying to chase a Stanley Cup. His view may change during the offseason depending on how aggressive Maloney is on the trade front. But there's just as good a chance that he plays out his contract in Arizona.
Milestone For 'Mo'
On Tuesday night, Winnipeg Jets coach Paul Maurice celebrated his 500th career NHL win as the Jets thumped the Florida Panthers 8-2.
Now those who know Maurice also know that his skin crawls when he's asked to talk about himself or his accomplishments. The truth is, he's always gone about his business quietly and even when pushed, he's not able to provide his Top 5 regular season wins. After all, in the world of a NHL head coach - every win matters.
But Maurice certainly remembers his first game behind the bench for the Hartford Whalers. He was nervous and realizing he was living the ultimate on-the-job training after being hired in just his third season of coaching. And he fondly remembers his time spent at the Montreal Forum - feeling like every play, every second of the game mattered to every single person in the building. And of course, there was seeing Wayne Gretzky and Mario Lemieux for the first time as opponents and wondering what he could say or do to educate his players on how to stop two seemingly unstoppable legends.
While there have been many meaningful games for Maurice (and he's reluctant to list them in any particular order), guiding the Toronto Maple Leafs to a Game 82 victory over the Montreal Canadiens in 2006-07 ranks high. The pressure and magnitude of that night was cranked to extreme levels as Toronto teetered on the cusp of the playoffs before being bumped out the next day by the New York Islanders (who relied on Wade Dubielewicz's goaltending heroics to beat the New Jersey Devils and edge the Leafs out).
While supporting his family, his vast coaching experience includes several other address changes - including one season with Magnitogorsk in the KHL. Through all of it, Maurice has learned you take nothing for granted. He's been fortunate to be part of some very good teams over the years and has also worked through tough times as a head coach with clubs that featured less talent. For the most part, he's enjoyed it all and he's especially excited about his current posting with a Winnipeg Jets team he's declared the hardest working team he has ever coached.
At just 47 years of age, Maurice will undoubtedly celebrate more milestones. But 500 wins is special because he's earned all of them the hard way.
3-on-3 Is For Me
An update on a story The Dreger Report has tracked all season. Leading up to the GM meetings in March, the NHL will pay close attention to the ongoing 3-on-3 overtime experiment in the American Hockey League - which will help determine whether or not to adopt the split formula next season.
The AHL plays seven minutes of overtime, which includes three minutes of 4-on-4 followed by four minutes of 3-on-3. And as the AHL approaches the midway point of its season, the numbers clearly show 3-on-3 is limiting the need for a shootout.
There have been 136 overtimes in the AHL to date. Among them 74.3 per cent have been decided in overtime and 25.7 per cent have required a shootout. According to the AHL, 64.7 per cent of overtime games played last season went to a shootout prior to the league adding the 3-on-3 option.
Now here's a more specific breakdown of this season:
2014-15: 101 OT goals scored
56 scored during 4-on-4 time (44 even-strength, 12 PP)
45 scored during 3-on-3 time (42 even-strength, 2 PP, 1 PS)
5 scored in first minute of OT
15 scored in second minute of OT
19 scored in third minute of OT
13 scored in fourth minute of OT
14 scored in fifth minute of OT
14 scored in sixth minute of OT
21 scored in seventh minute of OT
By comparison, the NHL has produced 166 overtime games this season, 90 of which have been decided by a shootout and 76 have ended with a goal in overtime.
So the shootout remains a dominant factor in determining games. However, the changes introduced to reduce the number of shootouts - such as changing ends for overtime - has encouraged positive results. Last season through the same number of NHL games, there were 170 that went to overtime - with 68 resolved in OT and 101 which went to the shootout.
A six per cent reduction in shootout games seems minimal compared to the dramatic results the AHL is experiencing. And that most definitely will be factored into the data presented to NHL GMs in March before any recommendations for change are made.
But there are some around the league who remain resistant to 3-on-3 and will build their opposition around the significant number of goals scored in the sixth and seventh minutes of the AHL experiment, given the NHL plays five minutes of 4-on-4.
So while the numbers favour change at the mid-point of the season, a slight reduction in shootouts in the NHL could also give the traditionalists - and those who oppose the shift to 3-on-3 - enough clout to delay what appears to be inevitable.
As always, look for another edition of Insider Trading this Tuesday on SportsCentre and TSN.ca.
Have a great weekend.