​Dreger Report: NHL, NHLPA could face marijuana discussion
Sources suggest the NHL and NHLPA will have to discuss dropping marijuana from the list of drugs tested for under the umbrella of the joint Substance Abuse and Behavioural Health Program if it's determined to be an appropriate means to treat pain relief for players in Canada, Darren Dreger writes.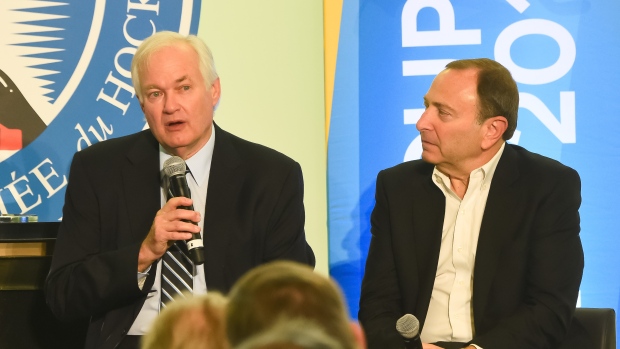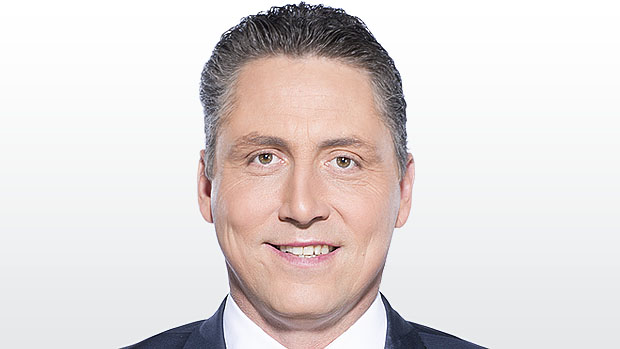 As of July 1, marijuana use will be legal in Canada.
Marijuana is not a performance-enhancing substance and therefore it's not on the National Hockey League's banned substances list. So, theoretically, there could be an argument made to allow for its use for medicinal purposes in the league.
Chat amongst yourselves...
To be clear, at the moment, marijuana is among the variety of drugs the NHL and National Hockey League Players' Association test for under the umbrella of the joint Substance Abuse and Behavioural Health Program, so legalizing its use in Canada doesn't mean it will automatically be dropped from that list.
The league says the list is reviewed every year, but there hasn't been much support for changing the status quo. However, union sources suggest if marijuana is determined to be an appropriate means to treat pain relief for players in Canada, at the very least this is a discussion the two sides are going to have to have.
Gionta excited to chase gold
Brian Gionta, Ryan Malone, Matt Gilroy and Mark Arcobello among the veteran ex-NHL names Team USA could have on board at the upcoming Olympics.
The Americans are also expected to dip into the NCAA, with University of Denver standout Troy Terry and Harvard forward and Boston Bruins second-round pick Ryan Donato high on head coach Tony Granato's radar.
Gionta is excited about playing for his country again and getting back in the game. The 38-year-old has been managing double duty this season, dropping his children off at school before jumping on the ice with the AHL's Rochester Americans – a team he has been practising with all season.
Gionta had NHL interest in the off-season, but he didn't pursue those opportunities because there wasn't a right fit for his family. While he maintains he would still be selective, Gionta is more open to reconsider his options if something surfaces or his international play sparks some interest.
"At that point we will assess if there are opportunities and what they are and whether they make sense," Gionta tells the Dreger Report. "But I would definitely be open to it for sure at that point."
Gionta will join Team USA next week for preparations heading into the Deutschland Cup. He says he's all-in and takes great pride in the potential opportunity to win Olympic gold. While he feels he can still help an NHL club win a Stanley Cup, having the option to play for his country has made things easier.
"I made the decision late summer around training camp and this was the direction that interested me and kept me in it a little bit with having flexibility with my family as well," Gionta said. "At the stage of my career I'm at, there's no secret I'm at the end. So it interested me for sure to be able to do that."
If the end is near and a NHL club doesn't call, Gionta is prepared to move on. His NHL resume boasts a Stanley Cup (2003) and more than 1,000 games played. If his playing career is over post-Olympics, he'll have no regrets.
"None at all," Gionta said. "The decision wasn't made with the end game of getting back into the NHL. It was made with my family first and I'm comfortable either way. I had a good, long run and I'm content with that as well."
Aside from being a full-time dad, Gionta sees a future off-ice in the game. Given the respect that he earned as captain of the Montreal Canadiens, Buffalo Sabres and, prior to the NHL, Boston College, when he chooses to shift into coaching or a front office, landing a job won't be a problem.
Gionta says he intends on getting involved.
"In some capacity I would still like to stay in the game," he said. "With being in Rochester, I'm practising with those guys, but I'm also able to take advantage of picking the coaches brains or seeing more of the development side and more of the management side. When you're a player you're keyed into your thing and your daily routine and trying to prepare for the next game. Now I'm able to sit back and take a different perspective and see where I might go when I'm done."
The Comeback Kid
Derian Plouffe is a senior with Niagara University. The 21-year-old forward leads the Purple Eagles in scoring with four goals and four assists in six games.
He's a bright and talented young man from Shawville, Que., and every day he's reminded of how lucky he is to still be playing hockey, and, quite frankly, how lucky he is to be alive.
Just under a year ago, Plouffe was enjoying his junior year, leading the team in scoring, when his world took a sudden turn in a routine two-on-two battle drill in practice. A shot on net ricocheted off a stick and struck Plouffe in the side of the head as he drove to the net.
"The last thing I remember is being behind the net, getting the puck, passing to my teammate and then waking up on the ice about 30 seconds later," he said.
Plouffe was taken to hospital where a CAT scan revealed a skull fracture and bleeding on the brain. Very quickly, a hockey injury had turned into a life-threatening event. He was transferred to Mercy Hospital in Buffalo where he spent four days in the intensive care unit, undergoing additional scans every six hours to monitor his condition.
"I got progressively worse," he said. "Next day, when I woke up I couldn't really walk on my own. I was so dizzy and nauseous and all of that."
Released into the care of his family, it was apparent Plouffe's recovery was going to be a lengthy and difficult process.
"It took me about three or four weeks before I could start walking on my own again," he said. "...It was a tough year I guess you could say."
He was introduced to Ottawa Senators doctor, Dr. Don Chow, who quickly provided a positive outlook to Plouffe's prognosis. However, it was two months before he started to feel normal and was able to focus on the possibility of regaining his strength and returning to the Purple Eagles.
"Dr. Chow assured me that once six months were up you just have to trust the process, trust yourself," Plouffe said. "Obviously you won't really know how you feel until you take the first hit."
Plouffe started skating on his own in late February and knew at that point he had won the battle. He rejoined his teammates prior to the start of this season and says, despite his brush with tragedy, he's never felt better.
"Once I took a couple of hits in practice I knew I was fine and I've been great ever since...in fact, this is the best I've ever felt in my life," he said. "I don't know if the time off helped me...not sure what it is, but it's the best I've ever felt."
With the worst behind him, Plouffe is focused on continuing to lead the Purple Eagles. Beyond that, his goal is to follow his path in hockey as far as it will take him.
"I definitely want to play professional hockey," he said. "Obviously the NHL is the dream, but playing professionally somewhere is definitely the goal."
Considering what he's overcome, I wouldn't bet against him.