Dreger Report: Tracking technology to the rescue?
The NHL's tech gurus are working on a project that could one day eliminate inconclusive video review rulings, Darren Dreger writes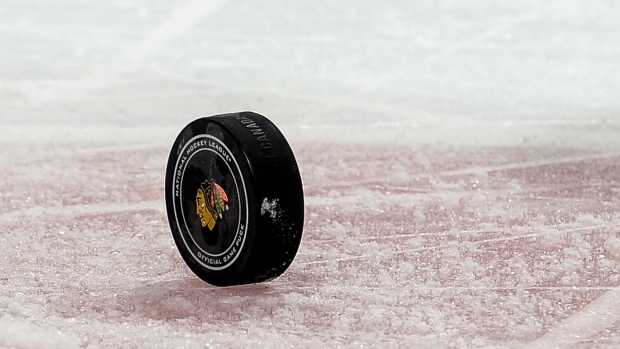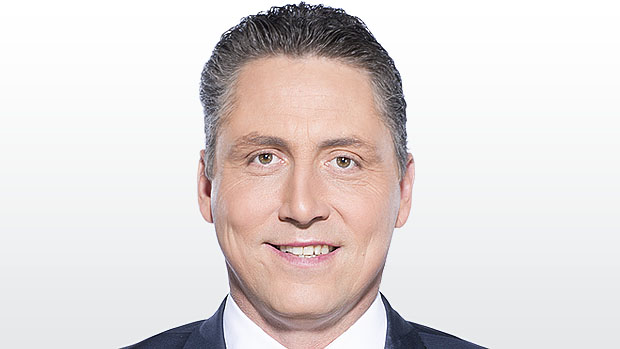 Video review in the National Hockey League is far from perfect. With additional, higher-quality cameras and better angles, more often than not goal disputes are settled via video review and the multiple looks available to those who man the situation room.
For the most part, teams are willing to live with the verdict. However, at this time of year, when the pressure of the playoffs amps up, the term "inconclusive" stings like a four-letter word.
The Boston Bruins and their fans were outraged Thursday night when after a lengthy third-period review, the NHL's Hockey Operations department couldn't conclusively determine the puck had crossed the goal line following a Patrice Bergeron wraparound.
The replay suggested it was a good goal, but the NHL says it didn't have a definitive view that showed the puck had completely crossed the line. The call on the ice was no goal, and Hockey Ops didn't have the evidence to overturn it, so the call stood. The Bruins faithful erupted at TD Garden, raining beer cans and garbage onto the ice, causing further delay.
Hockey Operations, on-ice officials and the Department of Player Safety are all working with the tools they have and, at the moment, video review is the only means the league has when assessing these disputes. However, the NHL is working on puck-tracking technology that could one day eliminate inconclusive rulings.
There are few details on the specifics of the project. Whether it's a chip in the puck that prompts a computer analysis or something more high-tech or complex is unclear, but what is known is the NHL's tech gurus are working on the issue. Sources say that while there has been some on-ice testing, the technology being worked on is not at a stage where it is near game ready and there is no sense when it might be.
In other words, we can't conclusively predict when disputes like this will be a thing of the past.
Torts calls bull on Boll suspension
Prior to the announcement of Jared Boll's four-game suspension, Columbus Blue Jackets' head coach John Tortorella defended his team's style of play and spoke to Columbus Dispatch reporter Aaron Portzline about his concerns over the direction the NHL is headed.
"We're going to play the way I think we should play," Tortorella told the Dispatch. "I don't care where the league is going. I think we are trying to teach the game the proper way. And hitting does come into play. Blocking shots comes into play. Playing sound defence comes into play.
"I have a strong philosophy of how the game should be played. Some really good things have happened to this game over the years, but I also think some really bad things have happened, especially the way we've taken the game away from the players. It belongs to the players."
It's admirable Torts is defending his player and strongly endorses a physical brand of hockey, but the Boll hit on Philadelphia forward Pierre-Edouard Bellemare, as the NHL's video presentation submits, was predatory and extremely late.
Last week in Boca Raton, Fla., on the first day one of the general manager meetings, Blue Jackets' GM Jarmo Kekalainen raised concerns over high hits and campaigned for more attention to be paid to blindside contact, such as the hit his captain, Nick Foligno, took in January from Carolina's Brad Malone. Kekalainen didn't have much support from those in his breakout group in Boca, so his quest ended almost before it started.
They are different scenarios, but Bellemare deserves the same consideration as Foligno or any other player in the league when it comes to vulnerability and player safety.
As for Tortorella's concern over reduced hitting in the game, NHL referees will confirm they are constantly reminded to avoid soft or weak penalty calls when it comes to hitting.
A major, game misconduct and four-game suspension to Jared Boll are the right punishment for this crime.
Names on Team Canada's roster radar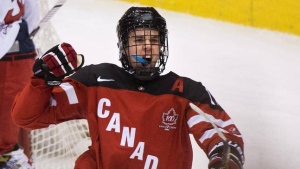 Team Canada co-general managers Brad Treliving and George McPhee participated in a conference call on Wednesday to discuss their initial player lists and approach for the upcoming IIHF World Championships in Russia.
The plan is to start reaching out to players next week, and Edmonton's Connor McDavid will be one of the first calls made.
On Thursday, USA Hockey announced its first player is Auston Matthews and it's believed Buffalo Sabres star Jack Eichel will also accept an inevitable invite. That kind of star power heightens the anticipation for the tournament, deemed by some as a World Cup audition for those not already named to a roster.
The Ottawa Senators have a couple of first timers on Canada's radar at the preliminary stage of piecing together a roster. Both Zack Smith and Mike Hoffman are among the Sens players under consideration.

Smith, who hails from Maple Creek, Sask., joked earlier this week about the possibility of playing for Team Canada. His closest encounter with international hockey came years ago when he was named to a regional team in Saskatchewan. Hoffman, from Kitchener, Ont., recalls a game he played in the CHL's 2009 Canada/Russia Challenge as his lone brush with representing his country.
There's no guarantee either Ottawa forward will get an invite to Russia, but it's safe to say that both are in the mix.