Dreger Report: Teams lining up for O'Connor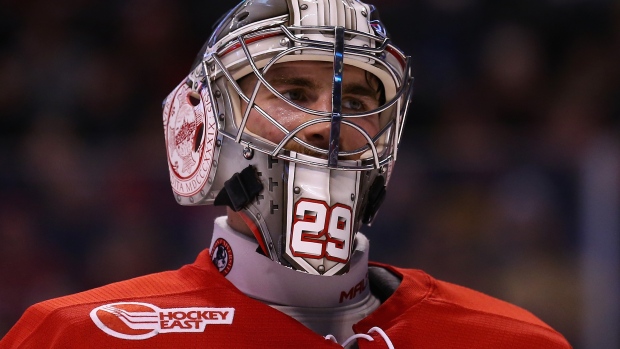 Fresh off winning the Beanpot tournament on Monday, Boston University goaltender Matt O'Connor has become a prime target for several NHL teams.
Sources tell TSN that as of Monday, 14 NHL clubs have expressed interest in signing the 23-year-old college free agent and as many as five teams are promising NHL playing time this season if O'Connor chooses to sign at the end of his college season.
Toronto, Ottawa, Edmonton, Vancouver and Calgary are all believed to be keenly interested in signing the the undrafted 6'5" goalie, while Buffalo and Phoenix are also considered to be contenders on the list of 14 as well.
O'Connor has met individually with a number of teams and will continue to do so before making a final decision.
O'Connor is scheduled to graduate this summer with a business degree.