Drouin leads list of 10 under pressure this season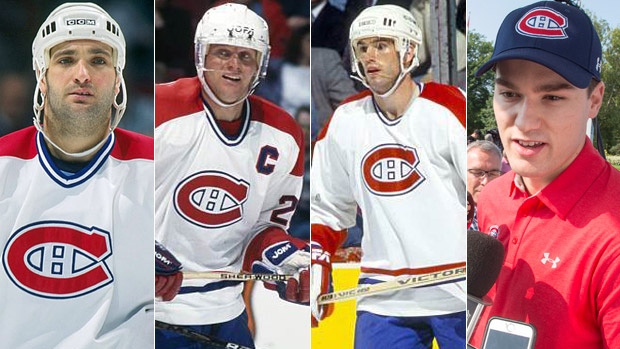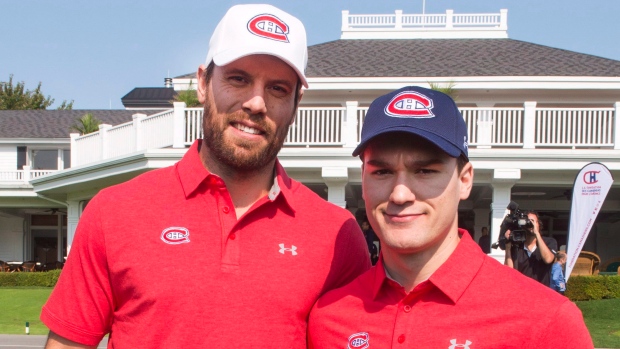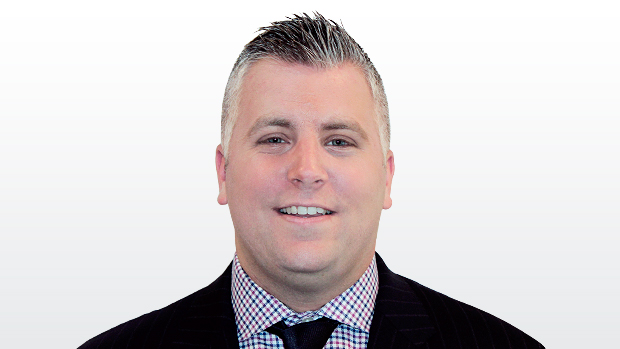 During one of his first public adventures in downtown Montreal after his June 15 trade from the Tampa Bay Lightning, one fan told Jonathan Drouin he would net "at least 80" points this season.
Drouin signed a T-shirt for another and that guy "pretty much started crying," he said.
Then, on a routine trip to the grocery store, the bar was raised by other Habs fans to hit 50 goals. And that was only June.
"Take it easy, maybe," Drouin said, laughing and reveling in it all.
Welcome home, Jo.
Who said there's pressure being Montréal's most electrifying Québécois scoring threat since Stéphane Richer? Or first true French-speaking star forward since Vincent Damphousse or Pierre Turgeon left town?
"The passion in this city for hockey, I believe I'm going to thrive on that," Drouin said last week at the NHL's player media tour in New York. "It doesn't matter what day of year it is, if it's Christmas or the summer, you talk about the Habs there. They talk hockey 24/7. Some guys might not be into it. I like that stuff.
"It's a huge opportunity for me to be a Québécois and play there. Living there all my life, I thought I knew the passion of Montreal Canadiens fans, but playing for the Habs, it's just hard to explain. I fell in love with the trade; I'm already in love with the city."
Despite lofty expectations, the outgoing Drouin is confident he won't let Montreal down because, well, he has already bet on himself in the NHL and won.
When you walk away from your team to hold out for seven weeks in the middle of the 2015-16 season because you're unhappy with your role, opportunity and ice time, you had better be prepared to deliver when (or if) you return. Drouin did. That is a unique weight few 22-year-olds have carried.
"At the end of the day, I wouldn't have gone home if I didn't think I could play and be an impact player in this league," Drouin said. "The situation in Tampa obviously got a little heated. Being 19, [I] maybe could've been more patient and took time to make decisions, but I made my decision and stuck with it. But I think today, with the way it ended up and where I ended up in Montreal, I wouldn't change one thing that happened."
Drouin said he is "happy to move away from all that stuff that happened in Tampa, even though last year was good." He is "happy to start somewhere new," happier that it is Montreal, where his junior teammate Nathan MacKinnon said he will become a star.
"It's going to be a lot of pressure, but he can handle it," MacKinnon said. "Our Memorial Cup-winning game, he had five assists in the final. When the pressure mounted, he showed up. He didn't like playing against the bad teams. He liked playing the good teams. That's when he played his best."
MacKinnon, who was picked two slots ahead of Drouin at No. 1 in 2013, said he told Drouin he's one of the most skilled players in the NHL right now.
"I've kind of felt bad for him the way things have gone, up and down, playing in the AHL, the trade," MacKinnon said. "He's handled it well. I think it's his coming out party. He's very confident in himself. He's going to do really well there."
Drouin's inevitable ups and downs will undoubtedly be examined under a more intense Montreal microscope than his new Anglo teammates, but has seemingly signed the waiver with full understanding. Drouin said he is "speechless" to be home, hoping the shine never wares off.
"Every day I wake up, we're one day closer," Drouin said. "Just stepping on that ice, hearing the Coldplay Fix You song in the Bell Centre, it's going to be awesome. It's cool being on the [visiting] side, so I can't imagine what it's like being with the Habs."
With that, here are 10 NHLers facing the most pressure to perform this season:
1. JONATHAN DROUIN, Canadiens
The Sainte-Agathe-des-Monts, Que., native grew up 90 minutes away from the Bell Centre but played his midget hockey on the island of Montreal. He is pegged as the Canadiens' first true Québécois scoring threat since Stephane Richer and first true French-speaking star since Vincent Damphousse or Pierre Turgeon.
2. MIKE SMITH, Flames; STEVE MASON, Jets; BEN BISHOP, Stars
These three Western Conference teams are all wagering playoff-calibre rosters on newcomers in net. Change was necessary: the Flames (25th), Stars (26th) and Jets (27th) all averaged a bottom-five finish in save percentage over the last two seasons.
3. STEVEN STAMKOS, Lightning
Last October's trendy Stanley Cup pick missed the playoffs, in no small part because Stamkos missed the final 65 games of the season after undergoing right knee surgery. One of the NHL's best pure goal scorers has only played 18 of the Lightning's last 99 games, including playoffs, also missing time due to a blood clot. He'll have a little more heat on him to score with Drouin's 53 points from last season now in Montreal.
4. PAUL MAURICE AND KEVIN CHEVELDAYOFF, Jets
Winnipeg's coach and general manager each inked multi-year contract extensions last week, but that does not relieve the pressure of playoff-run-or-bust expectations in Manitoba. The Jets have the talent to compete. The honeymoon stage is over. The Jets have as many playoff wins in six seasons as the Thrashers franchise (zero) and that needs to change sooner rather than later.
5. CLAUDE GIROUX, Flyers
Four years ago, Philadelphia's captain was a Hart Trophy finalist, referred to by then-coach Peter Laviolette as the "best player in the world." His production has steadily dipped from 86 points to 73, to 67 and then 58 last season – barely inside the Top 50 in league scoring. The Flyers are counting on the NHL's 11th-highest paid player to bounce back in a big way.
6. RYAN JOHANSEN, Predators
Only Connor McDavid and Leon Draisaitl signed bigger money deals than Johansen this summer. His $64-million extension will make him one of just 19 players league-wide with an $8 million or larger cap hit. That's serious cake for a player whose goal totals have consistently slid from 33 to 26 to 14 and 14 in four straight seasons – and whose team went to the Stanley Cup Final without him last spring.
7. BARRY TROTZ, Capitals
Trotz doesn't begin the year on the hot seat – not that it's a big worry, he wouldn't be out of work long – but the pressure for the Caps to finally break through will last until they reach the Eastern Conference Final with Alex Ovechkin. Trotz, who has a staggering 156-63-27 record in Washington, said he is comfortably coaching in the final year of his contract, which is rather rare in today's NHL.
8. RYAN NUGENT-HOPKINS, Oilers
If McDavid and Leon Draisaitl remain on separate lines, a lot of the heat will be off Nugent-Hopkins to produce offensively as a third-line centre. But Nugent-Hopkins knows he needs to earn his $6 million cap hit if he wants to stick with the Oilers long enough to win a Stanley Cup, because Edmonton can't afford him at that cap hit without the corresponding production.
9. DOUG ARMSTRONG, Blues
Armstrong's Blues have averaged 107 points each over the last four seasons, but have just three playoff series wins to show for it. Armstrong's future in St. Louis is not guaranteed, as he does not have a contract beyond this season. The Blues will have someone other than Ken Hitchcock run training camp for the first time since 2011, with Mike Yeo set to take over for his first full season.
10. MARC BERGEVIN, Canadiens
Pressure is part of the job description in Montreal. But Bergevin is coming off a season where the star player the Canadiens couldn't win with (P.K. Subban) helped his team to the Stanley Cup Final and Montreal's own fatal flaw (lack of scoring) reared its ugly head in a surprising first-round loss. Bergevin's seat is a little toasty with the Habs going the wrong direction in their last three playoff runs with a healthy Carey Price: Conference final (2014), second round (2015), first round (2017).
Contact Frank Seravalli on Twitter: @frank_seravalli