Dubas and Nylander survive high-stakes chess match
After months of maneuvering, the Toronto Maple Leafs' high-stakes chess match with William Nylander mercifully reached the end of the board, writes TSN Senior Hockey Reporter Frank Seravalli.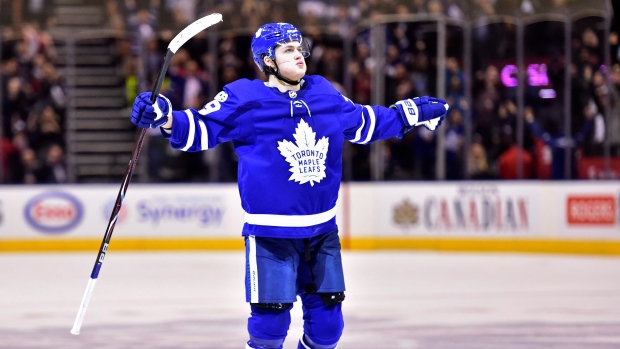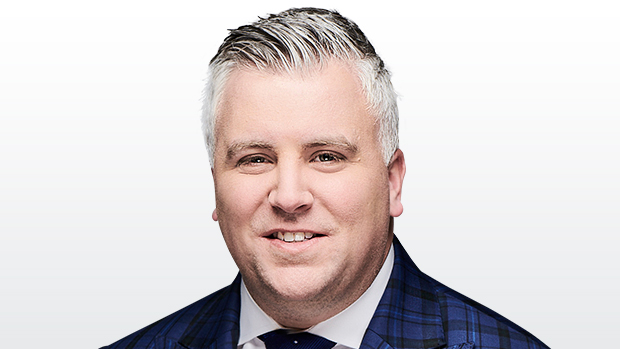 After months of maneuvering, the Toronto Maple Leafs' high-stakes chess match with William Nylander mercifully reached the end of the board.
The pawns (media) and rooks (fans) retired to their box. The kings were the only ones that remained, GM Kyle Dubas and Nylander, the game clock about to run out.
It's been said that chess is the struggle against the error and that's what both sides averted when Nylander inked a six-year, $41.67 million deal with barely a minute to spare.
Cheque-mate.
"Just under the wire," Dubas told reporters, smiling.
There was so much more riding on this battle of wit and will than mutually-assured destruction, a theory Dubas seemed to recognize.
"Him missing a full season and having it go across a full season wouldn't have been good for anybody," Dubas said. "Not for the team and not for William."
No, Saturday's deadline passing without a new pact would have been bigger than simply Mike Babcock and the Maple Leafs entering the Stanley Cup playoffs without a full complement of weapons, or Nylander missing an entire season (and millions of dollars) in his absolute prime at 22.
It was bigger than that because the entire hockey world was watching - and not because this drama unfolded in the self-proclaimed centre of the hockey universe.
Agents and his fellow general managers watched to see how Kyle Dubas, 33, would react in his first real negotiation as the Leafs' new boss.
Would he cave?
The Maple Leafs' own players, especially Auston Matthews and Mitch Marner, watched with interest, about to do the same dance with Dubas next summer (or sooner) as fellow restricted free agents without arbitration rights.
Would he be able to keep his promise to John Tavares? He gave his word that Tavares' $11 million megadeal would not cause the core to break apart.
"I know people were ready to jam that one down my throat," Dubas said. "But we'll stick with it. That's our goal. We want to this group to be together as long as we can possibly keep it together. We hope that all of these guys can be career Leafs, especially this young core group of players. It's obviously a very exciting group … That's our goal, to keep it together as long as we can roll."
Nylander's side was watching everything in the near and long-term. This protracted battle wasn't just about achieving financial security, or hitting the comparables like David Pastrnak, but also thinking about what this deal might look like in Year 6 on a cap that will likely be north of $100 million.
Would Nylander soon find himself in a vastly less ritzy neighbourhood than Marner and Matthews?
Then the rest of the NHL's rising stars were watching and rooting. Clubs historically have held the hammer to restricted free agents without arbitration rights, daring them to sit out - their only real form of leverage, if you can even call it that.
These are interesting times in today's NHL. Never before have young stars made such a significant impact in the league. They have made the current CBA and its rules for both entry-level contracts and compensation beyond that seem archaic.
It's easy to see why teams, clinging to any form of CBA-delivered salary suppressant possible, would want to keep these terms. But in many ways, Nylander was the test balloon for players in his shoes, ahead of one of the most impressive RFA classes ever.
Marner and Matthews' deals expire on June 30 at the same time as league leading scorer Mikko Rantanen, then fellow Finn Patrik Laine, as well as Brayden Point, Matthew Tkachuk, Sebastian Aho and Kyle Connor.
Some of those deals will write themselves. But Nylander's 50-day stalemate sent a message to teams with a new RFA playbook.
There was a lot to lose on both sides, which is why they both dug in.
Was it worth it?
Damn straight, both sides would likely say on Saturday. It came down to the wire, but there were only winners.
Nylander was able to earn nearly $6 million additional over the course of the deal compared to the Leafs' reported initial offer of 6 years x $6 million. Plus he was made whole with signing bonuses to protect him from lost wages for the time missed.
Nylander, 22, will take home more than $17 million over the next seven months with signing bonuses.
Dubas proved he could dig in, get the deal done at the 11th hour, and keep Nylander's number under $7 million annually - right around the neighbourhood that the Leafs believe makes their long-term budget viable. Whether Dubas can ultimately keep that promise to Tavares could not have been answered on Saturday, but this gives him a fighting chance.
Now, the chess board has been packed up and put away at long last, Dubas to play again this summer on a bigger scale.
He has delivered to Babcock another key piece in the Leafs' quest for hockey's holy grail, but not after traveling down a road with Nylander that no other restricted free agent has gone in this salary cap era.
The Maple Leafs made history.
"Not in the way we'd like to," Dubas said. "We'd like to do that on the ice, in time."
Contact Frank Seravalli on Twitter: @frank_seravalli​