Ducharme provides bulletin board material ahead of semis
Team Canada head coach Dominique Ducharme suggested on Tuesday that Sweden has a history of stumbling when it counts the most at the world juniors, Frank Seravalli writes.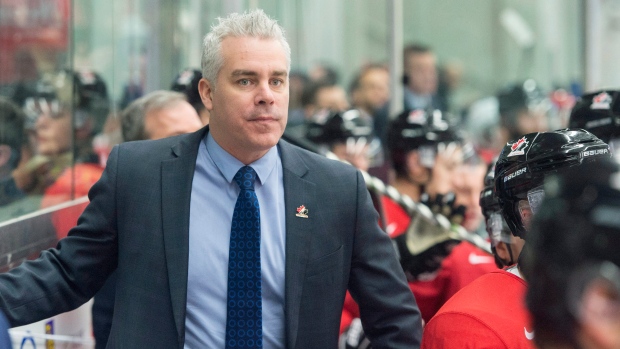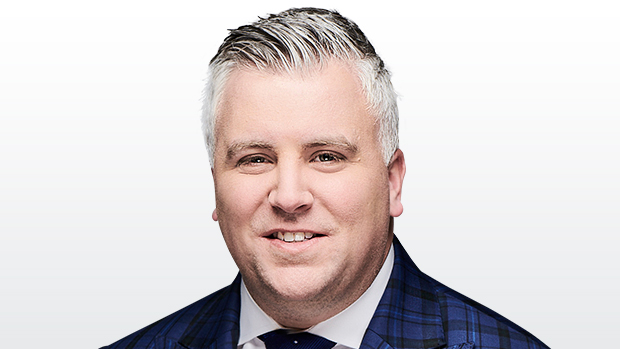 MONTRÉAL — With Team Canada backed into an unfamiliar position as underdog to Sweden in Wednesday's semi-final, coach Dominique Ducharme flipped the script on Tuesday.
Sweden may be undefeated in 40 consecutive preliminary round games at the world juniors, but Ducharme highlighted the fact that Tre Kronor has stumbled when it counts, coming up with only one gold medal in that span.
"They showed in the last 10 years that they're really good in the first round, but they have ways to lose when things get tougher," Ducharme said. "And we want to make it tough on them.
"We'll see how they react to pressure."
Asked to respond to Ducharme's bulletin board material, Sweden coach Tomas Monten said simply: "We hope to prove him wrong."
Ducharme left out the fact that the semi-final round hasn't exactly been the stumbling block for Sweden. They've advanced to five world junior championship gold-medal games in the last nine years.
The winner of Wednesday's semi-final matchup at Bell Centre between Canada and Sweden (7:30 p.m. ET on TSN 1/3/4/5 & 4K) will battle for gold with either Russia or the United States on Thursday.
"It'll be a good matchup," Team Canada forward Mathew Barzal said. "I don't think we've played a team yet with that much skill — just top to bottom, all their D men … I don't think they've played a team as good as us yet, so it should be a good test for both sides."
For all the talk about pressure, Canada's biggest test will come in trying to weather Sweden's balanced attack.
Sweden, who entered as tournament favourite, is 5-0 and advanced to the medal round as the No. 1 overall seed. Monten will have the benefit of last change for the third consecutive game, with the option to try and steer his top line away from Canada's heavy blueline pairing of Thomas Chabot and Kale Clague.
Sweden boasts a power play on par with Canada, the tournament's leading scorer in Buffalo Sabres prospect Alex Nylander (11 points in five games) and goaltending second only to Russia so far with a save percentage above .926.
Despite Ducharme's bravado, he wasn't sure who would be starting in net against Sweden. He tepidly assessed starter Connor Ingram's performance on Monday night, saying he was "all right" and "okay" after allowing three goals on his first 16 shots.
Ducharme said he would decide later Tuesday whether to stick with Ingram for the third straight game or go back to reigning Canadian Hockey League goaltender of the year Carter Hart.
"He's got to be ready to go," Ducharme said of Hart. "That's everyone's job here: to be ready to jump in and make a difference when your name is called. It's part of being a goalie."
A start for Hart against Sweden would be his first after five days off. He would oppose fellow Philadelphia Flyers prospect Felix Sandstrom, who has allowed seven goals in the tournament. Hart said he was continuing to work with his sports psychologist to stay mentally sharp.
"If I get thrown into the game tomorrow, I'm ready to go," Hart said. "But if I'm put into a supporting role again, I'm ready to support Connor and he's done a great job so far. We both have the same goal, which is to win a gold medal here."
Canada's captain, Dylan Strome, said the pressure is on both teams. Swedish winger and Maple Leafs prospect Carl Grundstrom concurred, calling it a "50/50 game."
Underdog or not, Strome said Canada knows it will have to play a clean game to top Sweden.
"We're exactly where we wanted to be. We wanted to be playing to have a chance to go for the gold on Thursday," Ducharme said. "Now it's us that need to be making the difference to go and get that chance."
Contact Frank Seravalli on Twitter: @frank_seravalli