Duchene: 'I'm here to honour my contract'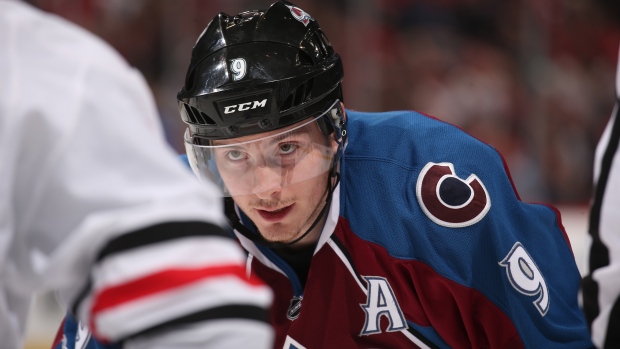 The Colorado Avalanche open training camp on Thursday and Matt Duchene has arrived to take part.
Duchene skipped voluntary skates with his Colorado Avalanche teammates last week, leading to speculation he could hold out during camp. His agent Pat Brisson did not commit to whether or not Duchene would attend, but noted Duchene was skating in Toronto.
According to TSN Hockey Insider Darren Dreger, Duchen's plan is to attend camp but sources tell him both sides remain committed to a trade and will continue to work on it.
"I'm here to honour my contract, I'm here out of respect for the fans and I'm here for my teammates," Duchene said Thursday. "I had a great summer training and I'm good physical condition."
He declined to answer any questions.
Avalanche general manager Joe Sakic told BSN Denver earlier this week he expected Duchene, and every other player under contract to attend camp.
Duchene has been the subject of trade rumours throughout the off-season and remains in the top spot of TSN Hockey's Trade Bait List. He has two years left on his six-year deal with the Avalanche at a cap hit of $6 million.
The 26-year-old scored 18 goals and 23 assists in 77 games last season with the team that drafted him third overall in 2009. He appeared to be on track to crack the 20-goal mark for the sixth time in his career, but scored just two goals in his final 26 games of the season.
He and teammate Tyson Barrie tied for last in the NHL with a minus-34 rating on the season.
It was a steady decline in production for the Haliburton, Ont., native this past season, who scored a career-high 30 goals during his 2015-2016 campaign. Duchene has tallied 174 goals and 244 assists in 572 career regular-season contests and six assists in eight career playoff games.
The Avalanche finished last in the NHL in 2016-17, posting a 22-56-4 record.