Duchene taking it 'one day at a time' with Avs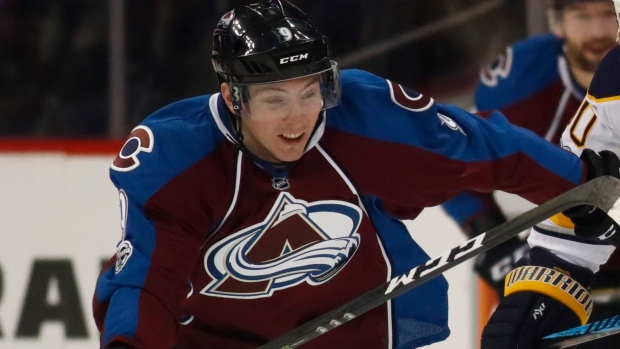 Matt Duchene took questions from Mike Chambers of the Denver Post on Monday, breaking his silence for the first time since making a brief statement when he arrived at training camp last week.
Duchene said on Thursday he came to camp to honour his contract, for his teammates and for the fans. He told Chambers on Monday he's enjoying playing the game again, but made no long-term commitments to the team.
"I'm not going to predict the future on my longevity here," Duchene told The Post. "I'm day by day. I'm just enjoying playing hockey. A lot got blown out of proportion. I said what I wanted to say then. Nothing's changed since Thursday. I'm here to get better, I'm here for those reasons - that I said on Thursday."
Duchene continues to sit firmly on the trade block, with TSN Hockey Insider Darren Dreger reporting that both sides remain committed to Duchene being moved as a best-case scenario.
The 26-year-old scored 18 goals and 23 assists in 77 games last season with the team that drafted him third overall in 2009. He appeared to be on track to crack the 20-goal mark for the sixth time in his career, but scored just two goals in his final 26 games of the season. The Avalanche finished as the NHL's worst team with just 48 points.
"I love playing hockey. I want to win," Duchene said Monday. "That's the biggest thing on my mind. I'm trying to get better every time I touch the ice right now."
He danced around being asked whether he believed the Avalanche are capable of winning and when asked about a scenario where he was not traded, placing the phrase "I'm taking it one day at time" in both answers.
Duchene has two years left on his six-year deal with the Avalanche at a cap hit of $6 million. The Avalanche will make their preseason debut on Tuesday night against the Vegas Golden Knights and it's unknown whether or not Duchene will be in the lineup.