Duchene tops TSN's Trade Bait board
The Ottawa Senators forward is the name to watch until pen meets paper on an extension, TSN Senior Hockey Reporter Frank Seravalli writes.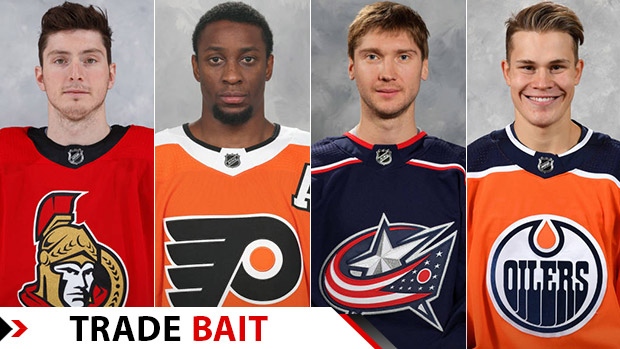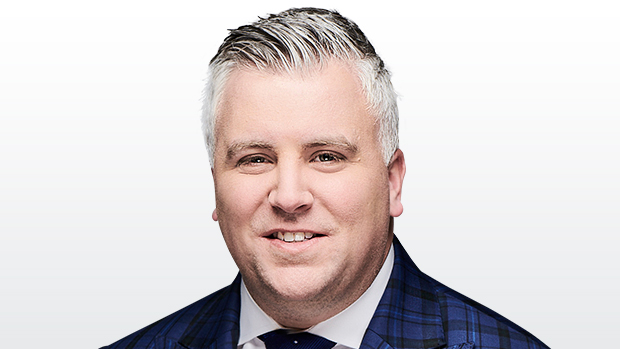 Tick tock.
With less than six weeks until the NHL's trade deadline on Feb. 25, it's time for Ottawa Senators GM Pierre Dorion to begin crafting his playbook.
This is where the rubber begins to meet the road for Matt Duchene and the Sens.
Dorion is scheduled to meet with Duchene's agent, Pat Brisson of CAA Sports, on Wednesday afternoon in Los Angeles.
The understanding is that while there has been mutual interest on reaching a long-term contract extension, the two sides haven't begun the process of exchanging financial terms yet.
The clock is ticking. Dorion needs an answer.
That's why Duchene is the new No. 1 on TSN's Trade Bait board. Aside from Artemi Panarin, the pending unrestricted free agent who is likely to remain in Columbus beyond the deadline, Duchene is arguably the most highly-skilled player who might be available.
The problem is he has the Senators in a predicament.
Thanks to the Nov. 2017 trade that brought Duchene to Ottawa, the Senators are in the rare situation of being at the bottom of the standings without their own first-round pick. And Duchene's future in Ottawa is uncertain.
That puts Dorion in a position that he must recoup significant assets for Duchene should an extension not materialize.
Hence, Dorion's meeting with Duchene's camp on Wednesday. He needs an answer at a certain point to allow himself ample time to make a trade if need be. Negotiations can't drag out until the 11th hour.
In other words, until pen meets paper on a Duchene extension, look for him to remain at No. 1 on the board in the run up to TradeCentre.
- The Toronto Maple Leafs are also staring down a decision. They want to add to a team facing its first real adversity of the season to solidify an already stout roster in the push for home ice in a seemingly inevitable first-round matchup with Boston.
The question is: What are the Maple Leafs willing to part with? As reported on Insider Trading, maligned defenceman Jake Gardiner is not expected to be made available.
Forwards Kasperi Kapanen and Andreas Johnsson check in at No. 22 and 23 on the Trade Bait board as likely trade chips. Certainly, the Leafs' first-round pick could also be in play. So could Connor Brown or even blueline prospect Timothy Liljegren with the arrival of Rasmus Sandin.
With Kapanen's emergence in a 15-goal campaign and Johnsson's dependable play both coming in contract years, there will only be so much cash to go around next season when the cap crunch becomes real for Toronto.
- TSN Edmonton bureau reporter Ryan Rishaug reported on the Oilers' full-court pressure to acquire help at forward. In exchange for a young forward – preferably with term on his contract – the Oilers are willing to part with their first-round pick, which debuts at No. 5 on the Trade Bait board.
Struggling forward Jesse Puljujarvi, 20, and pending free-agent goaltender Cam Talbot are also trade chips for the Oil. The trouble is in finding other potential items to use as bait on Edmonton's roster and in their system.
Here is the latest TSN Trade Bait board with 45 players potentially on the move, a list which seeks to balance prominence of player with his probability for moving in the rankings:
Trade Bait
| Player | Pos | Age | GP | G | PTS | Cap Hit | Years |
| --- | --- | --- | --- | --- | --- | --- | --- |
| 1. Matt Duchene, OTT | C | 27 | 38 | 20 | 45 | $6M | UFA |
| 2. Wayne Simmonds, PHI | RW | 30 | 47 | 15 | 22 | $3.98M | UFA |
| 3. Micheal Ferland, CAR | LW | 26 | 39 | 13 | 25 | $1.75M | UFA |
| 4. Mats Zuccarello, NYR | RW | 31 | 33 | 7 | 21 | $4.5M | UFA |
| 5. Oilers' 2019 1st-Rd Pick | | | | | | | |
| 6. Sergei Bobrovsky, CBJ | G | 30 | 33 | 2.94 | .903 | $7.43M | UFA |
| 7. Dougie Hamilton, CAR | RD | 25 | 46 | 6 | 16 | $5.75M | 2 |
| 8. Gustav Nyquist, DET | RW | 29 | 48 | 11 | 40 | $4.75M | UFA |
| 9. Jimmy Howard, DET | G | 34 | 32 | 2.71 | .917 | $5.3M | UFA |
| 10. Brayden Schenn, STL | C | 27 | 41 | 9 | 24 | $5.13M | 1 |
| 11. Jakub Silfverberg, ANA | RW | 28 | 42 | 12 | 19 | $3.75M | UFA |
| 12. Derick Brassard, PIT | C | 31 | 37 | 8 | 14 | $5M | UFA |
| 13. Charlie Coyle, MIN | C | 26 | 46 | 7 | 22 | $3.2M | 1 |
| 14. Kevin Hayes, NYR | C | 26 | 39 | 10 | 33 | $5.18M | UFA |
| 15. Jesse Puljujarvi, EDM | RW | 20 | 36 | 4 | 7 | $925K | RFA |
| 16. Cam Talbot, EDM | G | 31 | 26 | 3.17 | .896 | $4.17M | UFA |
| 17. Jake Muzzin, LAK | LD | 29 | 47 | 4 | 16 | $4M | 1 |
| 18. Colton Parayko, STL | RD | 25 | 45 | 8 | 12 | $5.5M | 3 |
| 19. Nick Bjugstad, FLA | C/RW | 26 | 29 | 4 | 10 | $4.1M | 2 |
| 20. Alex Edler, VAN | LD | 32 | 32 | 4 | 19 | $5M | UFA |
| 21. Brett Pesce, CAR | RD | 23 | 37 | 3 | 10 | $4.03M | 5 |
| 22. Ryan Dzingel, OTT | LW | 26 | 44 | 19 | 35 | $1.8M | UFA |
| 23. Kasperi Kapanen, TOR | RW | 22 | 45 | 15 | 28 | $863K | RFA |
| 24. Andreas Johnsson, TOR | LW | 24 | 40 | 10 | 21 | $788K | RFA |
| 25. Chris Kreider, NYR | LW | 27 | 45 | 21 | 33 | $4.63M | 1 |
| 26. Jeff Carter, LAK | C | 33 | 46 | 10 | 23 | $5.27M | 3 |
| 27. Nino Niederreiter, MIN | RW | 26 | 46 | 9 | 23 | $5.25M | 3 |
| 28. Cody Ceci, OTT | RD | 24 | 43 | 5 | 13 | $4.3M | RFA |
| 29. Justin Faulk, CAR | RD | 26 | 46 | 3 | 17 | $4.83M | 1 |
| 30. Alex Steen, STL | LW | 34 | 32 | 6 | 15 | $5.75M | 2 |
| 31. Jay Bouwmeester, STL | LD | 35 | 41 | 2 | 10 | $5.4M | UFA |
| 32. Alec Martinez, LAK | RD | 31 | 33 | 3 | 11 | $4M | 2 |
| 33. Patrick Maroon, STL | LW | 30 | 37 | 4 | 12 | $1.75M | UFA |
| 35. Andre Burakovsky, WSH | LW | 23 | 40 | 5 | 9 | $3M | RFA |
| 36. Marcus Johansson, NJD | LW | 28 | 34 | 6 | 15 | $4.58M | UFA |
| 37. Jamie Oleksiak, PIT | LD | 26 | 36 | 4 | 11 | $2.14M | 2 |
| 37. Bogdan Kiselvich, FLA | LD | 28 | 31 | 0 | 8 | $925K | UFA |
| 38. Niklas Kronwall, DET | LD | 38 | 44 | 2 | 13 | $4.75M | UFA |
| 39. Carl Hagelin, LAK | LW | 30 | 26 | 1 | 5 | $4M | UFA |
| 40. Vlad Namestnikov, NYR | LW | 25 | 42 | 4 | 16 | $4M | 1 |
| 41. Chris Tanev, VAN | RD | 29 | 42 | 2 | 10 | $4.45M | 1 |
| 42. Nathan Beaulieu, BUF | LD | 26 | 26 | 3 | 7 | $2.4M | RFA |
| 43. Jeff Skinner, BUF | LW | 26 | 47 | 30 | 44 | $5.73M | UFA |
| 44. Artemi Panarin, CBJ | LW | 27 | 44 | 18 | 52 | $6M | UFA |
| 45. Mark Stone, OTT | RW | 26 | 47 | 21 | 49 | $7.35M | UFA |
TRADED:
No. 13: Chris Wideman - Ottawa to Edmonton on Nov. 22
No. 14: Tanner Pearson - Los Angeles to Pittsburgh on Nov. 14
No. 27: Alex Petrovic - Florida to Edmonton on Dec. 29
No. 28: Brandon Manning - Chicago to Edmonton on Dec. 29
No. 35: Michael Del Zotto - Vancouver to Anaheim on Jan. 16
No. 36: Luke Schenn - Anaheim to Vancouver on Jan. 16