Duchene traded to Senators in massive three-team deal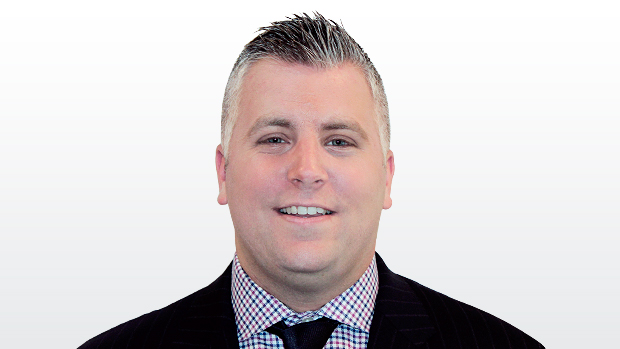 The Ottawa Senators and Colorado Avalanche squaring off in Sweden later this week just got a whole lot more interesting.
That's because the first game Matt Duchene will play in a different NHL sweater will be against his former team, the one he couldn't wait to leave.
At long last, the Duchene saga in Denver came to a close on Sunday night, ending more than 18 months of trade speculation. Finally.

Less than 48 hours after a wild three-team deal fell apart, all three franchises revisited to pull off an early-season blockbuster the likes the NHL has not seen in quite a while.
Senators GM Pierre Dorion got his man and delivered Duchene the ticket out of town he so desired.
Duchene, the Haliburton, Ont., native, was airlifted to the Senators, while centre Kyle Turris was shipped to the Nashville Predators, with both the Sens and Preds combining to send a package of picks and prospects to the Avalanche.
To Ottawa: C Matt Duchene
To Nashville: C Kyle Turris
To Colorado: OTT 1st-round pick, OTT 3rd-round pick, C Shane Bowers, G Andrew Hammond (from Ottawa); NSH 2nd-round pick, D Samuel Girard, LW Vladislav Kamenev (from Nashville).
Turris, 28, immediately inked a six-year, $36 million extension with the Predators once the trade became official. It was clear in recent weeks that the Senators would be unable to make that much of a commitment to Turris.
Duchene has one year remaining on his contract after this season at $6 million. He will be eligible to sign an extension as soon as July 1.
In Duchene, the Senators received a centre 16 months younger than Turris who comes with higher offensive productivity. Duchene, 26, has averaged 0.73 points-per-game in his 585-game NHL career; Turris has average 0.59 points-per-game in his 544-game career.

They were able to acquire Duchene without giving up prized prospects Thomas Chabot and Colin White.
Duchene was pulled off the ice just a few minutes into Sunday night's Avalanche game in Brooklyn when the trade was finalized, believed to be the first NHL deal to be consummated with a player mid-game since Mike Cammalleri went from the Habs to the Flames nearly six years ago.
Duchene's name had lingered on the trade market for well more than a calendar year, to the point where tensions flared when it became obvious that the Avalanche were shopping him without much success. There was speculation that Duchene would decline to report to training camp in September, and opt to hold out for a deal, but he showed up and put up 10 points in his final 13 full games with the Avs.
The Avalanche, meanwhile, received the haul Joe Sakic was holding out for. Not only did Colorado end up with a draft pick in each of the first three rounds, but also two young players (Girard and Kamenev) who are ready to step into the lineup now, as well as a highly touted prospect in Bowers, who was a first-round pick by the Senators last June.
Colorado was also able to clear nearly $5 million in salary cap space, while the Senators unloaded $1.5 million in real cash due to Hammond, of the "Hamburglar" playoff run fame, in the final year of his contract this season.
The Predators also pushed their chips to the centre of the table, just a few months removed from the franchise's first trip to the Stanley Cup Final. Turris gives Nashville a solid one-two punch with Ryan Johansen down the middle, making Nick Bonino an ideal third line centre, while keeping their Core Four on defence in-tact.
Contact Frank Seravalli on Twitter: @frank_seravalli​